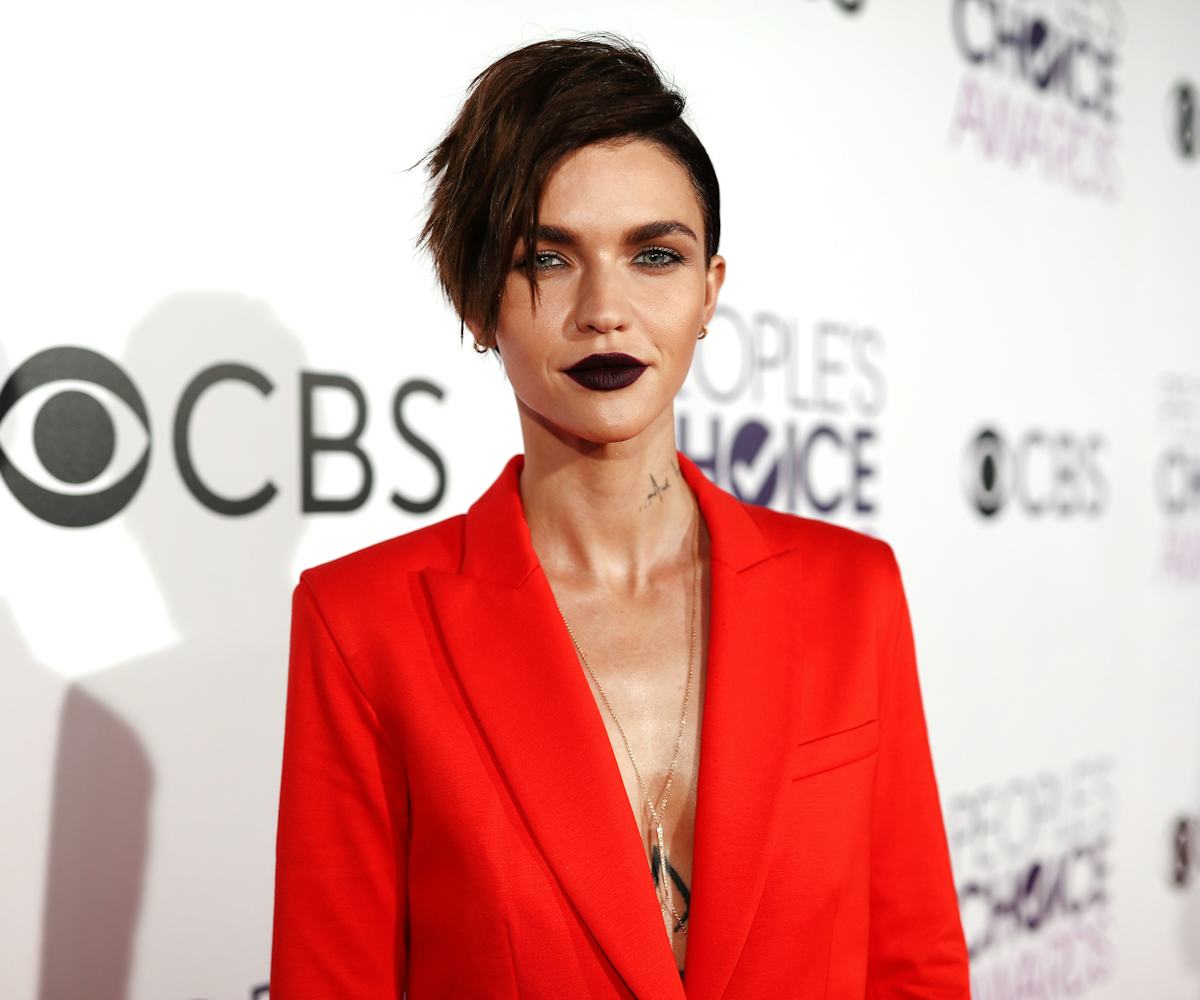 Photo courtesy of Christopher Polk/Getty images
Ruby Rose Is Glad She Didn't Have Gender Reassignment Surgery
"I want to have babies one day"
Ruby Rose is opening up about her decision not to have gender reassignment surgery when she was younger. In a new interview with The Edit magazine, the gender fluid star, who came out when she was 12, revealed that she was so set on having the surgery that she began saving every cent she could to go toward it. 
"I had this jar that I would collect dollars—in fact, we were so poor, it would have been cents. So I probably had 19 cents to go towards this surgery that I didn't really know a lot about," she said in a past interview. "I think I had seen like a daytime documentary, probably something on Oprah and I was like, 'That's what I'm going to do.' And so I started saving from probably the age of five." 
But according to Rose, she's glad she didn't go through with it for one very simple reason. "I'm a woman… I want to have babies one day, so I'm glad I didn't make changes earlier in my life," she told the magazine. 
"When I got to 15 was when I kind of decided to get more into my body, and I shaved my head, and my mom was just like, 'I don't know what's going on right now, but if you are happy, then do it,'" Rose explains. "And I decided to change the way that I dressed and talked and realized that I didn't want to transition, I just wanted to be more comfortable in my own skin."
Rose is currently dating The Veronicas singer Jessica Origliasso, and has become one of the LGBTQ community's leading voices. With her career flourishing—she has four films coming out this year alone—does she have any plans to tie the knot? Not so fast. "Can you imagine?" she said. "Ruby Rose in a white floor-length gown and her Hells Angels tattoos?"