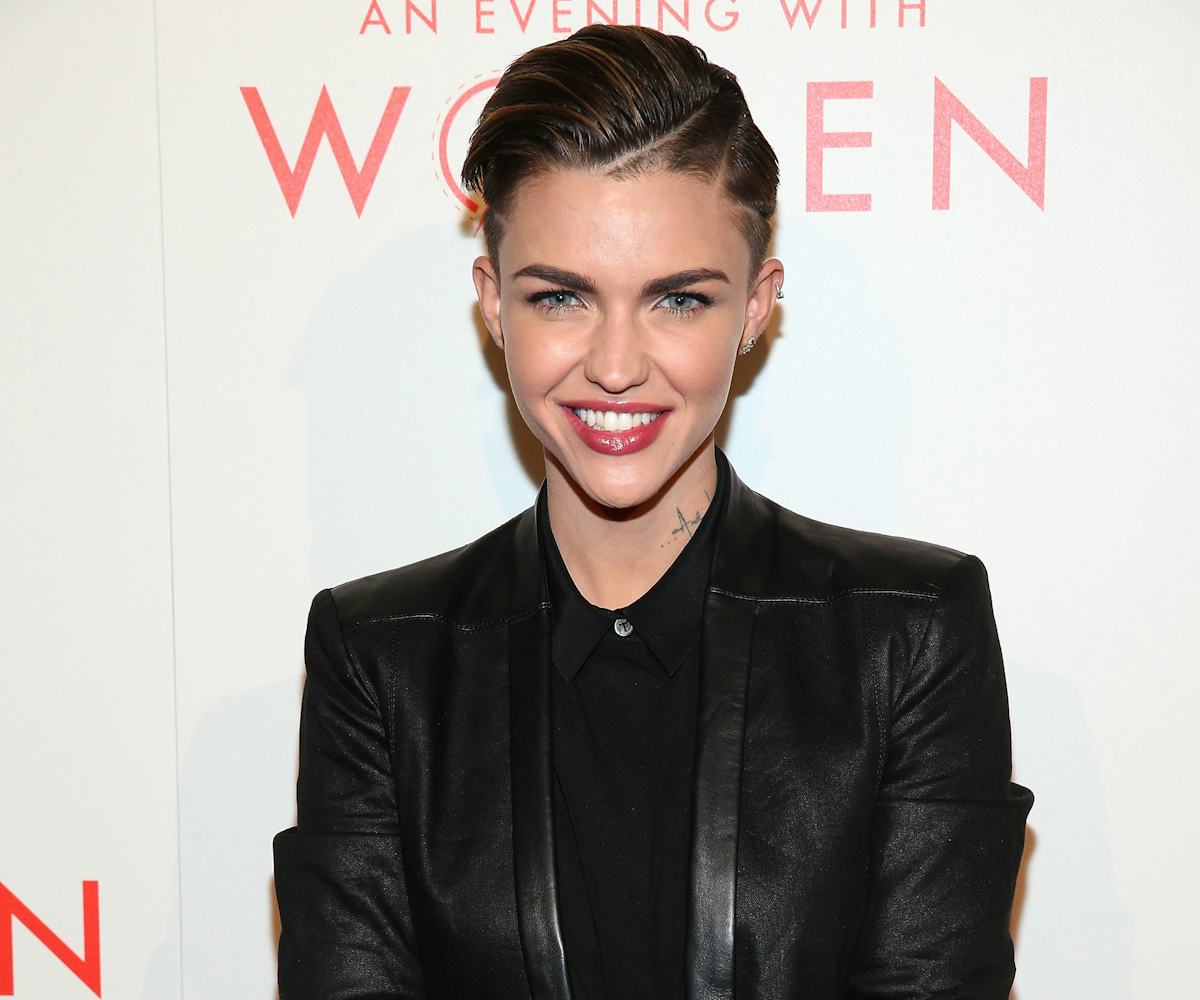 photo via getty images
ruby rose joins the cast of orange is the new black
Ruby Rose—Australian model, DJ, and hot queer person around town—announced in Elle's February issue that she'll be joining the cast of Orange Is The New Black. Buzzfeed confirmed with Netflix that Rose will play the role of Stella Carlin, "An inmate at Litchfield Federal Correctional Institution whose sarcastic sense of humor and captivating good looks quickly draw the attention of some of Litchfield's inmates." 
According to Elle, those inmates are specifically OITNB leads Piper and Alex. The article says,"Ruby Rose, 28, oozes raw sex appeal even in an orange jumpsuit, as the newest inmate–and lust object of both Piper and Alex–at Litchfield Penitentiary on this summer's third season of Orange Is the New Black." Netflix hasn't given any spoilers about the supposed upcoming love triangle, but we are assuming it's going to be a thing, because...I mean, have you looked at her? 
Seeing as Rose is a confirmed heartthrob (confirmed with my heart, at least), we spy some type-casting—and we're not mad at it. The more of that face we get to see, the better. Our crush on the androgynous model will just have to continue as her career takes this next turn. And as far as television debuts go, this is a huge one to land. 
Season three of Orange Is The New Black doesn't go live until June. Until then, look at this poster and cry with us.  (via Buzzfeed) 
photo via @rubyrose86