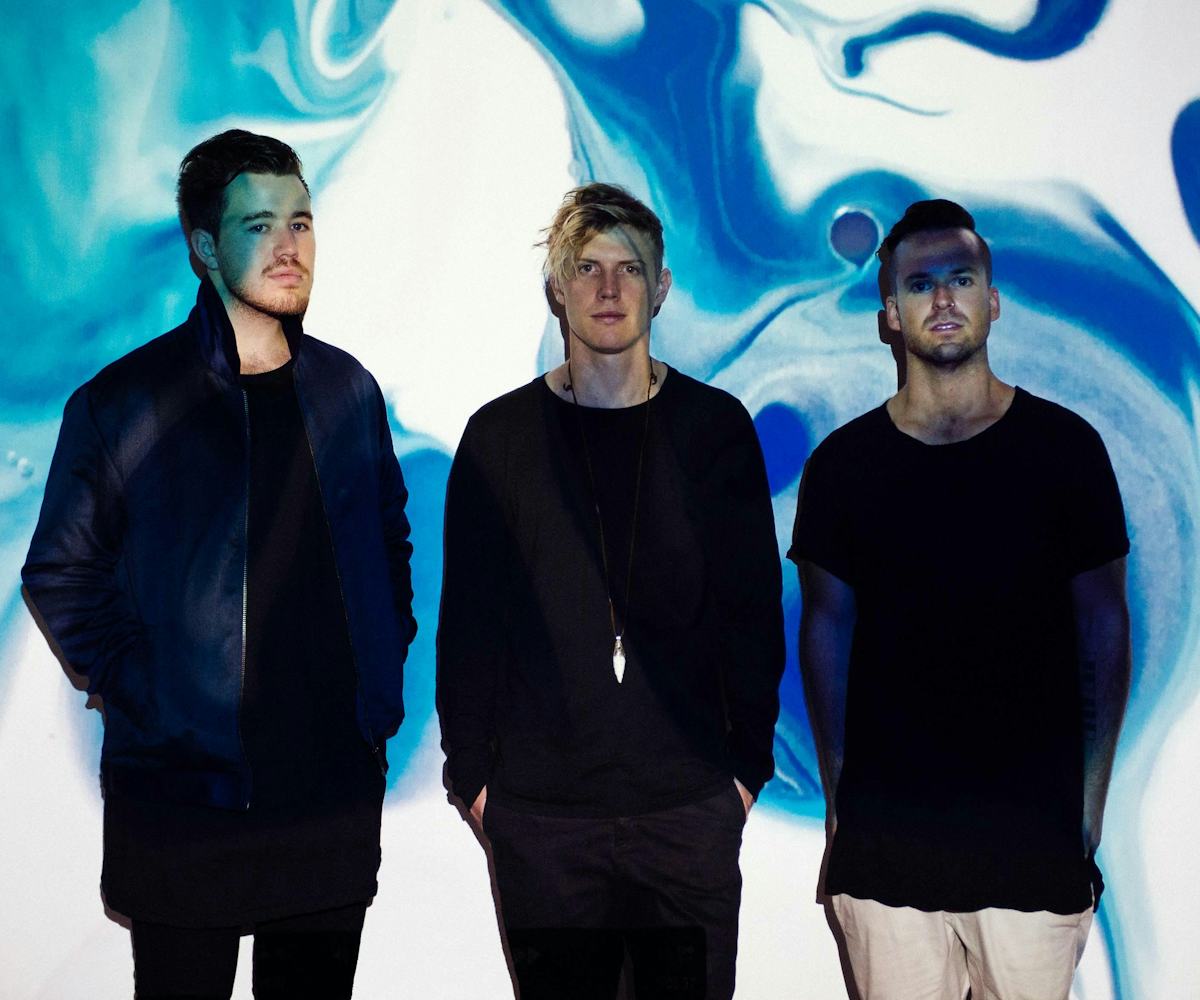 Photo courtesy of We Drink Milk
RÜFÜS DU SOL's "Be With You" Video Has Us Feeling Some Type Of Way
Your new summer anthem, courtesy of the Aussies
We've had our eyes on RÜFÜS DU SOL for some time, and today, we're bringing you an exclusive video premiere from the Australian dance trio. Comprised of Tyrone Lindqvist, Jon George, and James Hunt, RÜFÜS DU SOL brings an incredible energy to their music that can only be explained by their passion for songwriting. 
Their debut, Atlas, hit number one on Australian charts back in 2013. After spending time immersed in both Sydney and Berlin, the Aussies' second EP naturally followed. The sophomore album, titled Bloom, is a striking, synth-driven expression of youth, nostalgia, and idealism. Lindqvist's soft vocals intertwine with dancey beats throughout, creating a dreamlike yet atmospheric sound.   
The spirit of the '70s is alive in the new video for "Be With You," the second single from Bloom. The video follows a couple's road trip adventure in—what else?—a VW van. Unlike most love stories, there's no beginning, middle, or end; the song captures the timeless feeling of simply being with someone you love. 
"We wanted a video that's uncompromisingly about celebration," says Lindqvist. "It's about the feelings of elation when you've been waiting for a particular moment with a particular person for a long time. If you've waited for that moment and you've ever wanted to go on an adventure with that person, that's what we've tried to capture."
"Be With You" is out on Columbia Records, along with a collection of remixes by Booka Shade, Friend Within, and more. Watch the video for the summer anthem below.