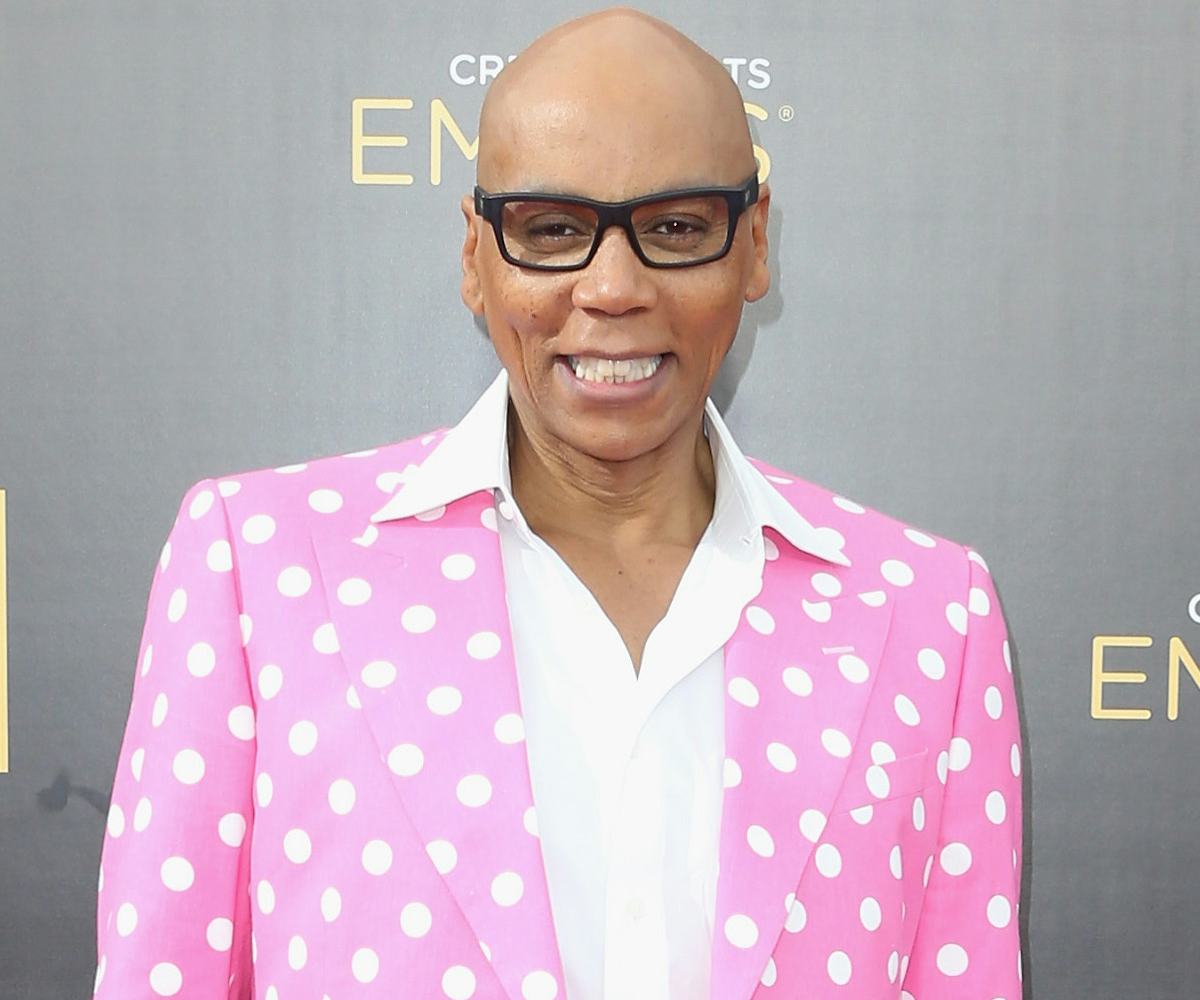 Photo by Frederick M. Brown/Getty Images
'RuPaul's Drag Race' Reunion Put A Spotlight On The Show's Race Problem
And caused The Vixen to walk out
Last night, VH1 aired the Season 10 reunion episode for RuPaul's Drag Race. However, the episode drew criticism for the way it illuminated the show's oftentimes questionable handling of race.
At the center of this conversation was The Vixen, the Chicago-based queen who sparked very necessary conversations about black queer identity and how it informs her political drag. One of the most divisive queens to ever appear on Drag Race, Vixen's presence proved timely and necessary—lending an important perspective to a show that often glosses over intersectional identity politics. In fact, speaking her truth and sharing her feelings was considered so offensive to some in the fandom that she apparently received death threats after a brief argument with fan favorite Aquaria trying to explain the nuances of calling a black person "aggressive."
This all came to a head at last night's reunion after RuPaul engaged The Vixen in a heated back-and-forth about the way she interacted with the other queens this season—hinting that she was a major drama instigator. This led to The Vixen walking off stage after she felt, as she told INTO, like RuPaul was "trying to redirect the story to make sure I was at fault," despite being there as the moderator. "It felt like I was talking to a Reddit troll," The Vixen said about the conversation. "It was like, with her being a person in the public eye, you think that she would understand that I had more layers than that." She also discussed how the show appears to be "trying to follow the narrative that I'm this uncontrollable angry person... and now it's like assumed that I'm always at this angry level." 
The Vixen also commented on the fact that RuPaul told her several times that she had a choice to be silent, calling it "a horrible message to people of color who want to be on the show, people of color who watch the show." She continued by explaining that this makes people feel like "their only option is to be silent or to be persecuted." Following Vixen's exit, RuPaul also got into a vehement argument with Season 10 finalist Asia O'Hara. After O'Hara tried to defend The Vixen's exit, RuPaul began shouting at a crying Asia. 
This has led many to criticize the show's, and particularly RuPaul's, handling of race, with viewers calling out the host for seeming to prioritize respectability politics over acknowledging The Vixen's argument.
Some even extended the conversation, noting that it was an unfortunate example of something that affects the gay community at large.
According to The Vixen, after the reunion, many of her castmates were supportive, especially Miz Cracker and O'Hara who both sought her out. 
Read Vixen's entire interview here.