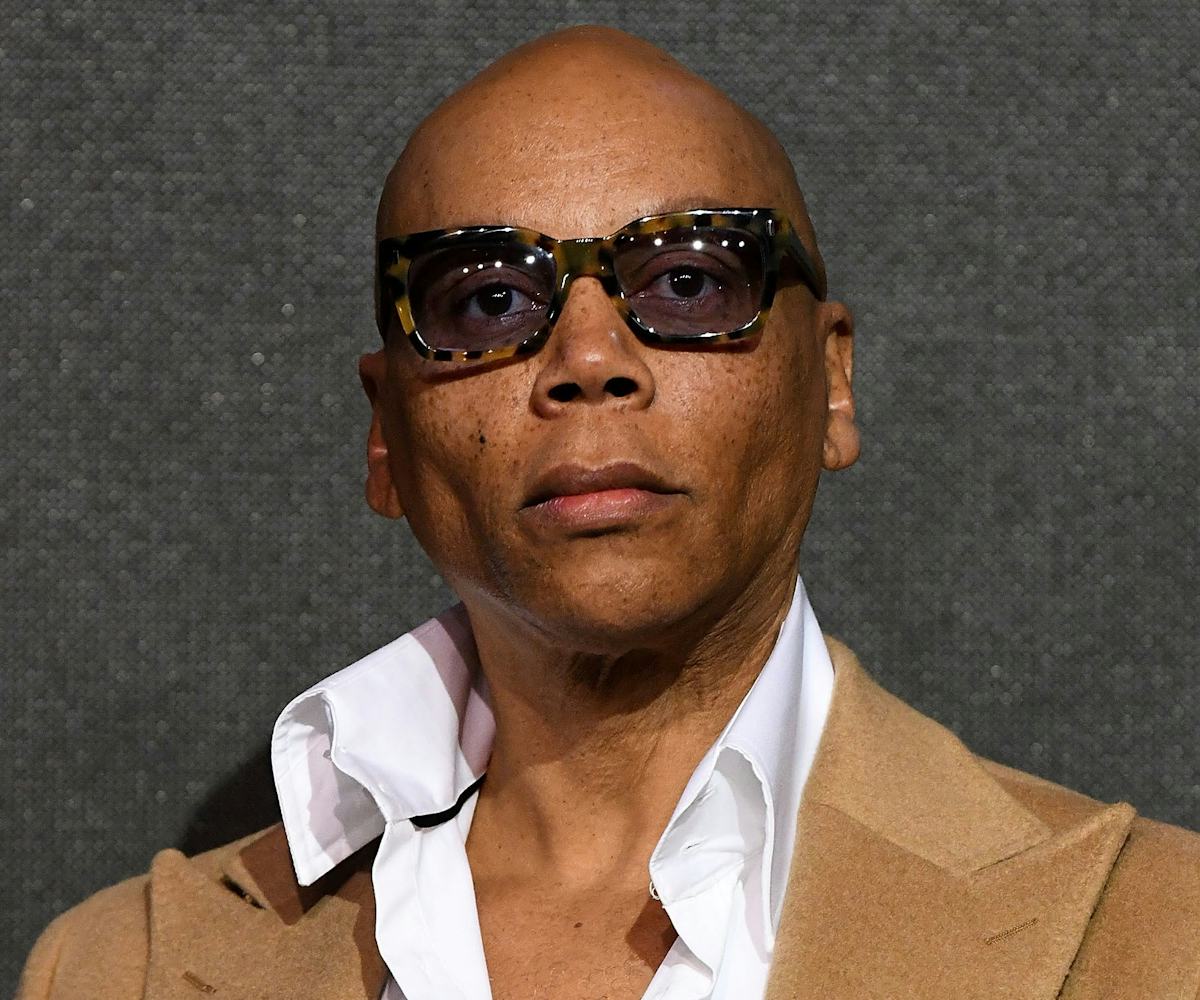 Photo by Slaven Vlasic/Getty Images
RuPaul Responds To Backlash Following Controversial Comments
When asked if he'd allow a queen who had transitioned on 'Drag Race,' he said "probably not"
Over the weekend, RuPaul was the subject of intense backlash after saying he would "probably not" allow a contestant who was already physically transitioning onto RuPaul's Drag Race.
"You can identify as a woman and say you're transitioning, but it changes once you start changing your body," RuPaul told The Guardian when asked about his decision to allow Season 9 contestant Peppermint (who was on the show as an out trans woman) to compete. "It takes on a different thing; it changes the whole concept of what we're doing. We've had some girls who've had some injections in the face and maybe a little bit in the butt here and there, but they haven't transitioned."
He then went on to say that it was "an interesting area," seeing as how "Peppermint didn't get breast implants until after she left our show; she was identifying as a woman, but she hadn't really transitioned." That said, if a queen who had transitioned wanted to compete, RuPaul said that they probably wouldn't be on the show.
"Drag loses its sense of danger and its sense of irony once it's not men doing it, because at its core it's a social statement and a big f-you to male-dominated culture," he said. "So for men to do it, it's really punk rock, because it's a real rejection of masculinity." 
The drag star has since responded to his controversial comments,
, "I understand and regret the hurt I have caused. The trans community are heroes of our shared LGBTQ movement. You are my teachers." He later added that "in the 10 years we've been casting Drag Race, the only thing we've ever screened for is charisma uniqueness nerve and talent. And that will never change."
As many have articulated, the statement invalidates the identity of the drag community's trans women, and ultimately goes against the ethos of equality the drag community is built on. As Mic's Evan Ross Katz noted, the show also had a number of trans and nonbinary contestant, who "are within the DNA of both RPDR and drag throughout history." 
"I've always been a woman, so what I've done to my body or that I hadn't started hormones while on the show doesn't take away my identity," Monica Beverly Hillz, the first queen to share she is trans on Drag Race, told INTO. "Our bodies do not equate our identity."
She also said that everyone should be "given the opportunity to compete" on a show that, as INTO points out, is currently "one of the biggest platforms for queer people on TV." Hillz also pointed out that "for many of us as trans women, we do drag as a form of survival to support our very ability to start medical transition," especially since within the nightlife world, "the more 'real' our bodies look and appear to be women, the more money we'll often make."
Other stars from the show have also weighed in on RuPaul's comments, including Season 9 winner Sasha Velour who
, "My drag was born in a community full of trans women, trans men, and gender non-conforming folks doing drag. That's the real world of drag, like it or not. I thinks it's fabulous and I will fight my entire life to protect and uplift it." 
Jiggy Caliente, a contestant on Season 4 and an out trans woman, also added her thoughts on the situation,
, "We refuse to stay marginalized and held down while you chose who to take up with you," alongside the hashtag #transrevolution.