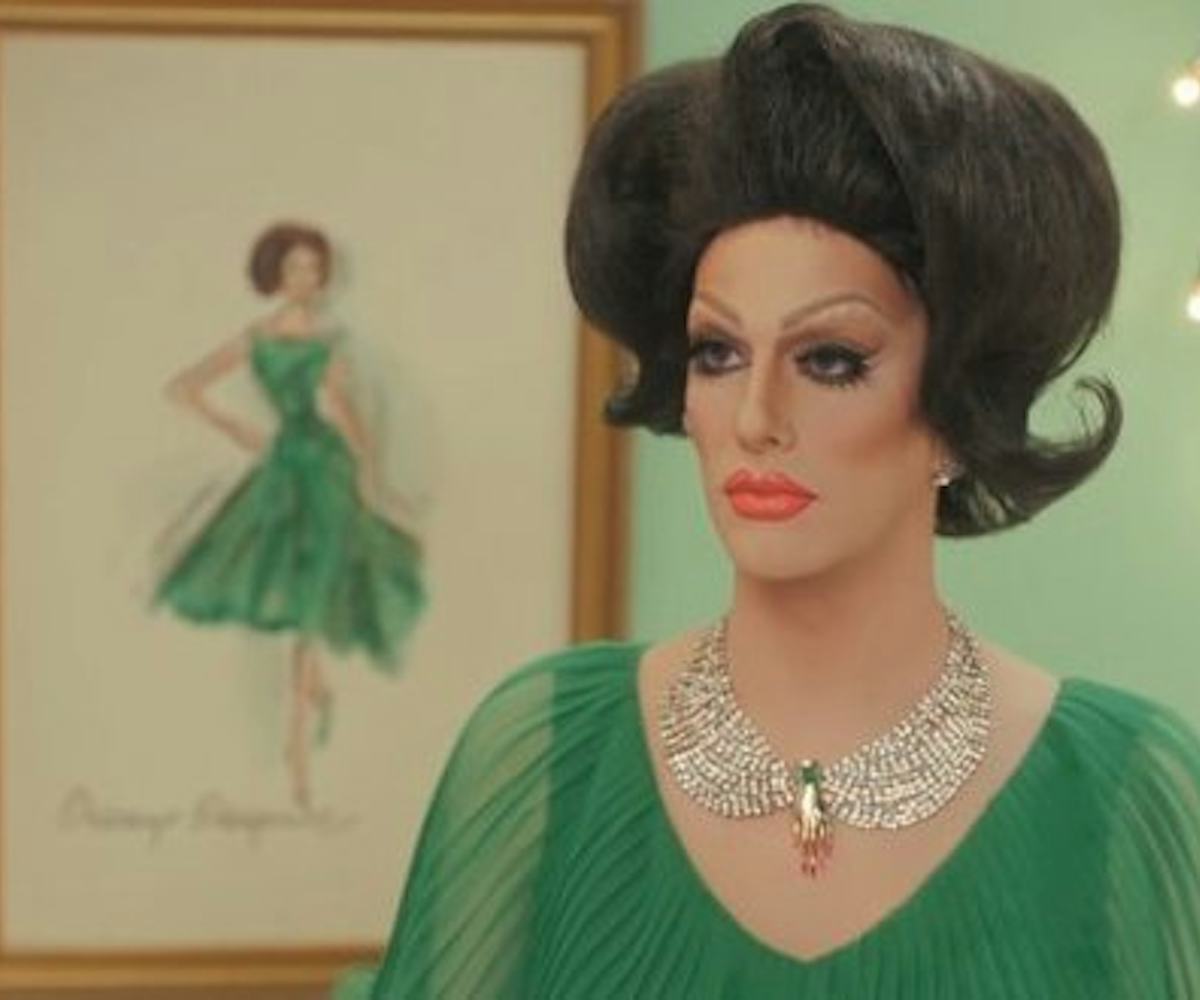 Photo via Logo/VH1
'RuPaul's Drag Race' Star Accused Of Lying About A Deadly Uber Crash
People aren't sure if they believe Robbie Turner
Former RuPaul's Drag Race contestant Robbie Turner is currently under intense scrutiny after some people have claimed that the Season 8 queen may have lied about being in an Uber crash over the weekend. On Sunday, the Seattle-based performer alleged on social media that they had been involved in a car accident that left their driver dead. Claiming that they'd been hit by a drunk driver while trying to get home, Turner said that they lost consciousness, but that they're now "home with barely a scratch."
"When I was informed of what actually happened, my closest family and friends came to mind. Wear a seatbelt. I did," Turner wrote, before posting another tweet that said, "They ran tests at the hospital, but outside of my shoulder feeling jammed & my right eye hurting. I only have a bruise. Grateful."
While their posts were initially met with an outpouring of support, following investigations conducted by Seattle blogs The Stranger and the Seattle Gay Scene, some have begun questioning Turner's claims—including many fellow queens.
According to The Stranger, they reached out to Turner "several times," to little avail. They also tried to contact both "Uber and the King County Medical Examiner in an attempt to find out the identity of the driver and any more details available about what happened." However, The Stranger reports that while Uber spokesperson Nathan Hambley told the publication they were looking into the alleged accident, the ride-sharing giant had "no information at this time to believe this occurred on our app." In a follow-up email, Hambley said that while they had "reached out to a number of folks on this, too—including Robbie," they "still haven't heard anything."
A similar thing happened when The Stranger attempted to contact the coroner's office to see if they had any record of fatal vehicular accidents from the weekend. They were directed to law enforcement. However, as the Seattle Gay Scene reported, a spokesperson for the Seattle Police Department said they are "not aware of anything like that occurring, nor are any of my colleagues aware of this accident." The Gay Scene also said that "a representative from UBER has responded back to us to state that they have no information consistent with what is being reported about the alleged death of an UBER driver."
And while there definitely could be more to the story, Twitter is not happy with the optics of the situation, with some even accusing the queen of lying about the incident to "sell 4 extra tickets."
Turner has yet to respond to the allegations.