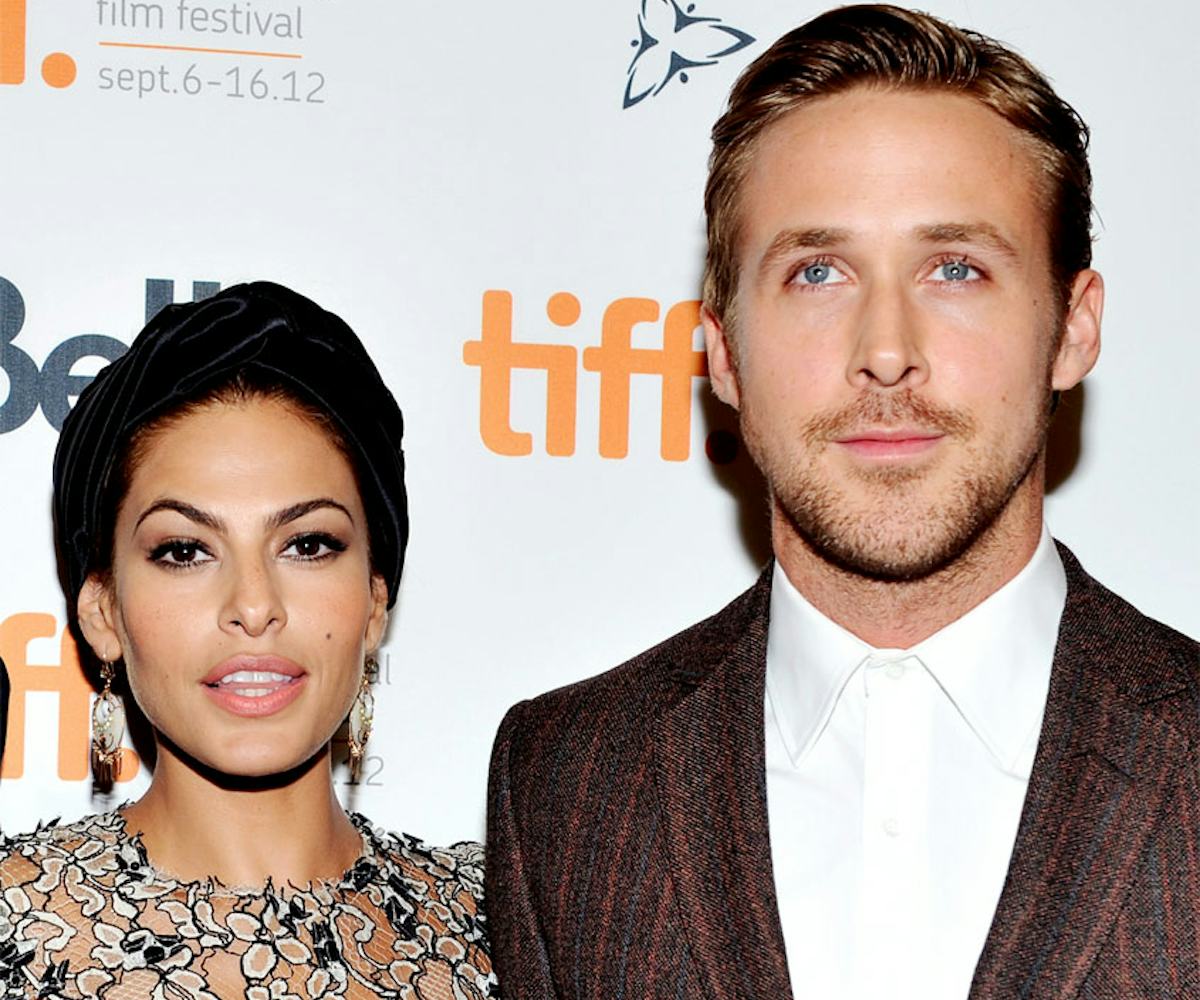 Photo by Sonia Recchia / Getty Images
ryan gosling defends eva mendes on twitter
After leaving the Twitter-verse hanging for nearly four years, filmmaker and all-around "good guy" Ryan Gosling started making up for all those lost tweets last month in what we can assume would be a carpal tunnel-inducing feat for anyone else. For the most part, the aforementioned tweets were focused on his directorial debut 
Lost River
. Last night, however, that all changed when Gosling came to the defense of his longtime girlfriend and the mother of his child, Eva Mendes. 
While promoting her cosmetics line on 
Extra
, Mendes said, "You can't do sweatpants. Ladies, number one cause of divorce in America, sweatpants, no!" It was the sweatpants comment that shocked, dismayed, and inspired outrage from the general public. But, as you could probably guess, there was a lot of sarcasm woven into the statement. 
"Obviously sweatpants thing was a joke,"
. "Wearing them now. That's right, tweeting in sweatpants. Rats! Said too much! You win again Twitter."
And now, with that one piece of otherworldly pop culture nonsense from some otherworldly beautiful people, you can start your weekend. Just be sure to keep it sweatpants-free.