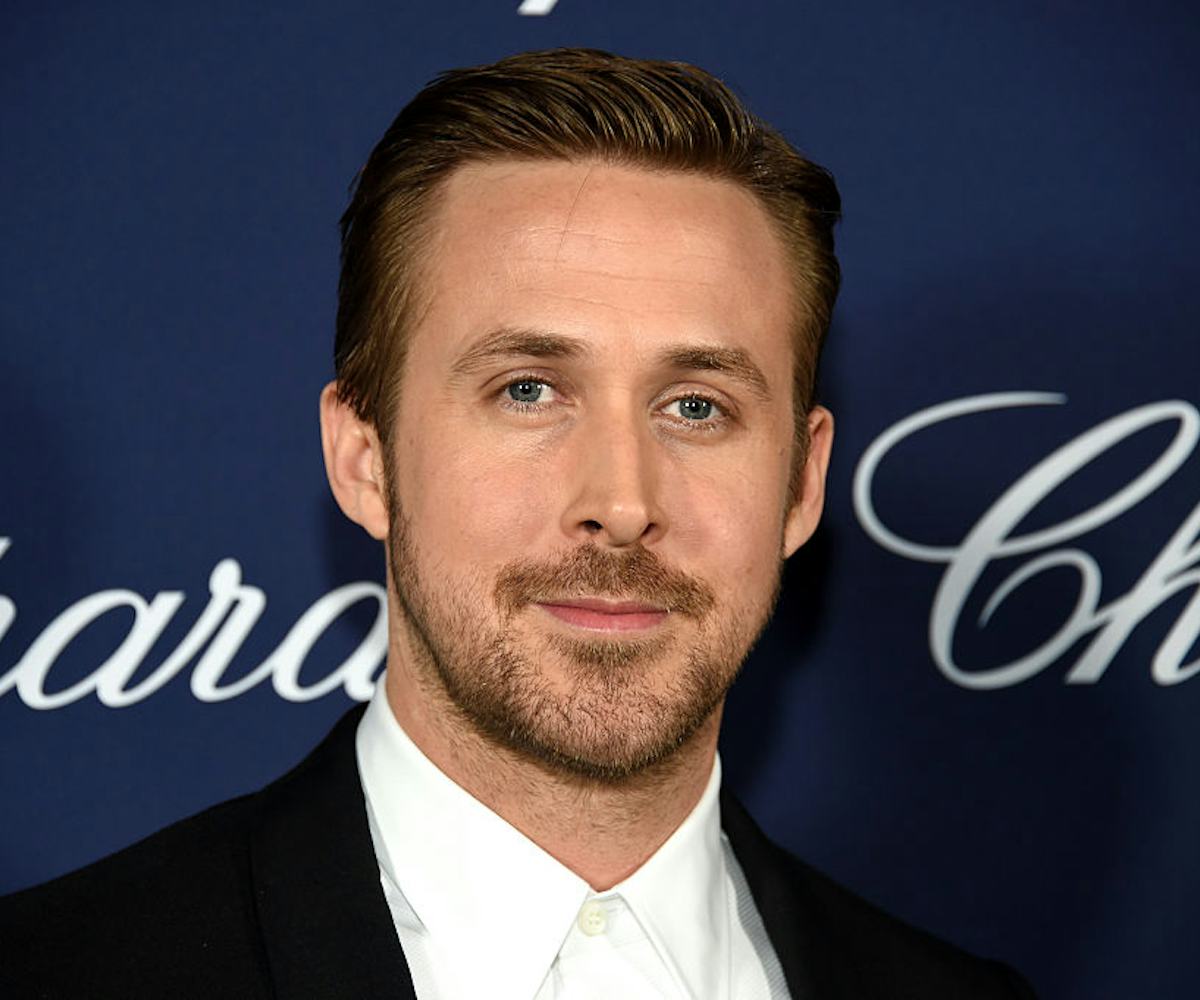 Photo by Michael Kovac/Getty Images for Palm Springs International Film Festival
Ryan Gosling's Golden Globes Speech Is The "Hey Girl" Meme Come To Life
Tonight, Ryan Gosling won the Golden Globe award for Best Actor in a Comedy or Musical Movie for his performance in La La Land and our collective hearts with his accompanying acceptance speech. While we're all totally used to hearing actors thanking their significant others up on stage (or, you know, forgetting to thank them), Gosling's end-of-speech tribute to his partner, Eva Mendes, was one of the most beautiful thank yous we've heard.
Gosling said:
I'd like to thank one person properly. When I was singing and dancing and playing piano and wanting the best experiences, my lady was raising our daughter, pregnant with our second, and trying to help her brother fight his battle with cancer. If she hadn't taken all of that on so I could have this experience, it'd surely be someone else up here.
While award winners often express vague gratitude toward SOs for their support, the fact that Gosling was so specific in exactly what Mendes sacrificed, and how she worked at the kind of essential tasks that so often get taken for granted in our career-driven, awards-oriented world, is really appreciated. This was Ryan Gosling at his feminist finest. It was as if that iconic "Hey Girl" meme had come to life (only with "my lady" replacing "hey girl"). It was powerful, and it was heart-warming, and it almost made us forget how Moonlight keeps getting robbed of all the awards it deserves to win. Almost.