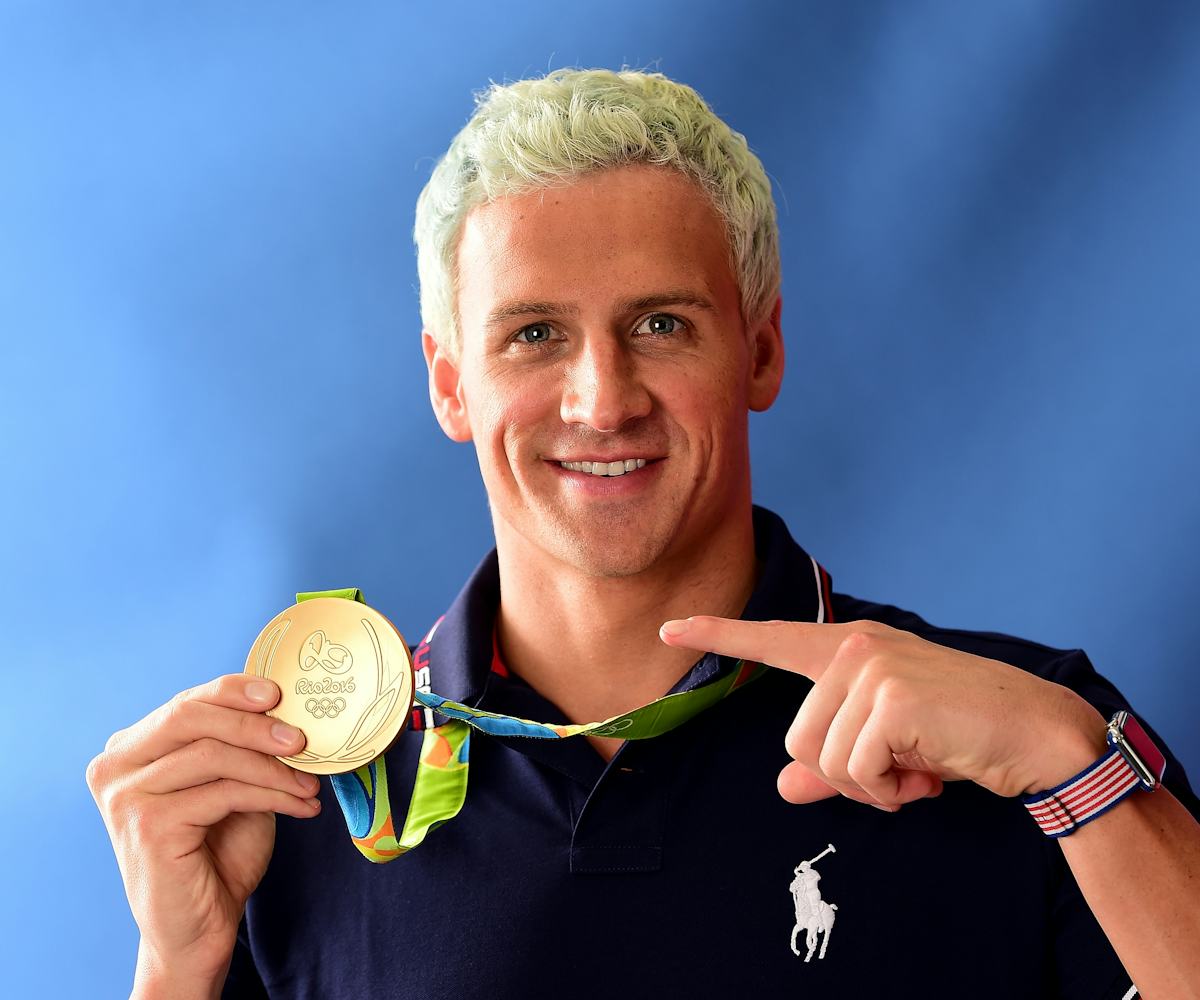 Photo by Harry How/Getty Images
Ryan Lochte Finally Got Punished For His Stunt In Rio
Lochtegate is officially closed
Almost a month later, Olympic swimmer Ryan Lochte has received his sentence for lying about being robbed at gunpoint at a gas station in Rio. Video footage revealed that Lochte and his teammates actually broke the door of the bathroom and proceeded to urinate on the floor before fighting with a security guard on duty at the station. Eventually, they paid for the damages, but that couldn't save their soiled reputation.
Unlike most criminals and vigilantes, Lochte won't be spending any time behind bars, though. Instead, the U.S. Olympics Committee has suspended the swimmer for 10 months, which means that he will not be able to compete in the 2017 World Championship.
To put it in perspective, soccer player Hope Solo was recently suspended from the U.S. Women's National Team for six months following her insensitive comment about Sweden's team being "a bunch of cowards" after their match at the Olympics in Rio.
When Michael Phelps got busted for two DUIs, he was only suspended for six months. During that time, he spent 45 days in rehab at The Meadows. Lochte, on the other hand, will be competing on Dancing with the Stars, along with gymnast Laurie Hernandez, so he'll still be getting major publicity from a national station.
If this isn't rewarding bad behavior, we're not sure what is anymore. At the very least, Lochte should have to go back to Brazil and do some community service in addition to his suspension. Hopefully, he learns something from this whole ordeal—we're sure that we'll be hearing all about it when Dancing with the Stars premieres on September 12.