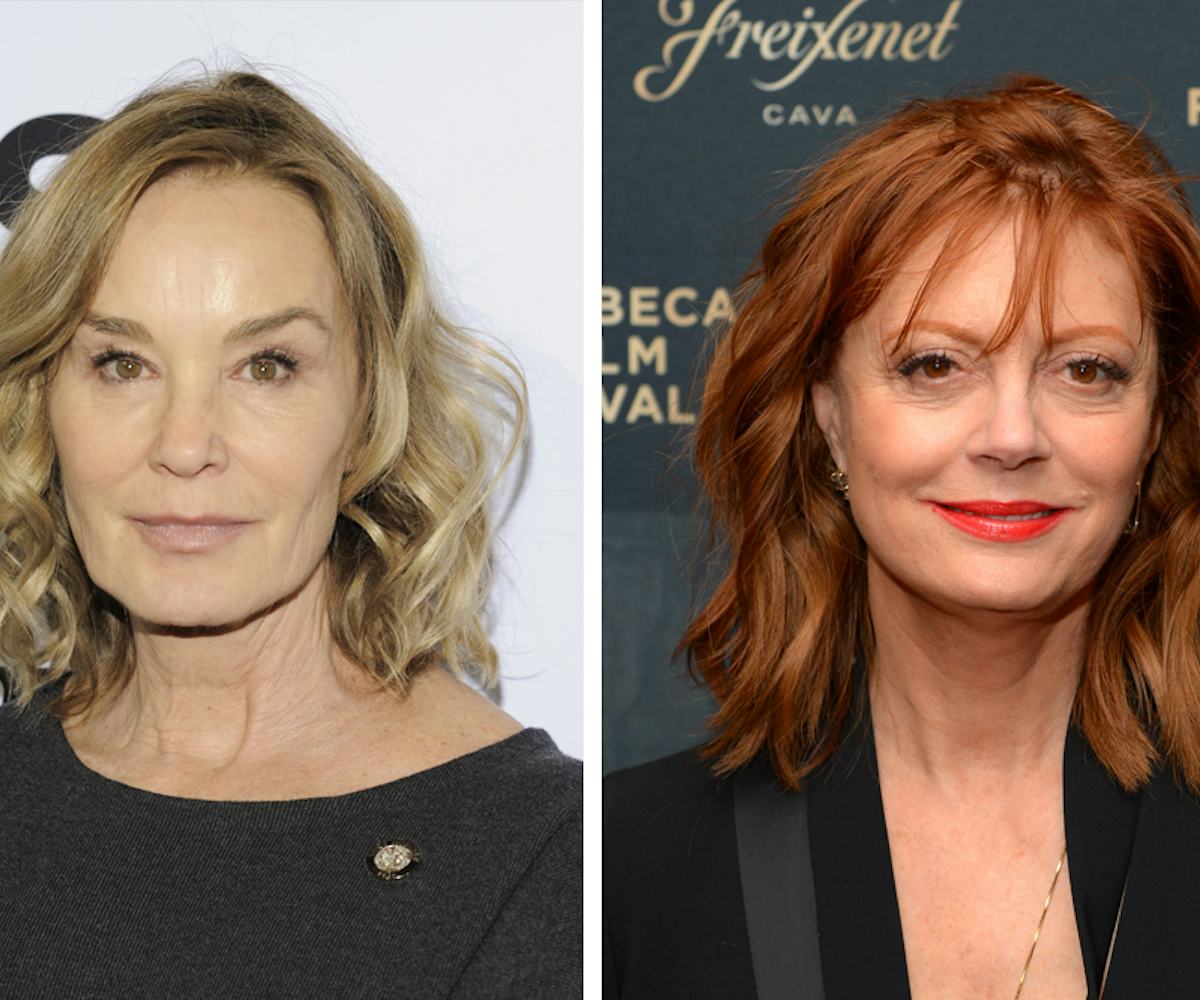 Photo by Photos by Matthew Eisman and Andrew Toth / Getty images
Jessica Lange + Susan Sarandon To Star In Ryan Murphy's Sordid Hollywood Tale 'Feud'
After the stunning success of American Crime Story: The People v. O.J. Simpson, Ryan Murphy could make a ten-episode drama about how sugar gets packaged, and we'd watch. Instead, Murphy's decided to follow up his groundbreaking true crime anthology series with another one, this time chronicling what he described as "bouts and blows of epic conflicts."
It's appropriately called Feud, and the first season will explore the legendary rivalry between Joan Crawford and Bette Davis, the two Hollywood grand dames who sparred on the set of their film Whatever Happened to Baby Jane? Murphy meanwhile, has enlisted the help of two current grand dames to play his leads. Frequent Murphy collaborator Jessica Lange will star as Crawford while Susan Sarandon will pay the role of Davis. Brad Pitt, who knows a thing or two about on-set fireworks, is set to produce. 
Alfred Molina is also on board as the director Robert Aldrich, with Judy Davis playing the notorious gossip columnist Hedda Hopper, and Stanley Tucci starring as studio head Jack Warner. The season will run eight episodes long, and is set to debut on FX sometime next year.
Murphy, who is fast becoming the busiest man in showbiz, has yet to announce how he plans on following up The People v. O.J., but come to think of it, that sugar packaging idea doesn't sound so bad. Hit us up, Ryan.