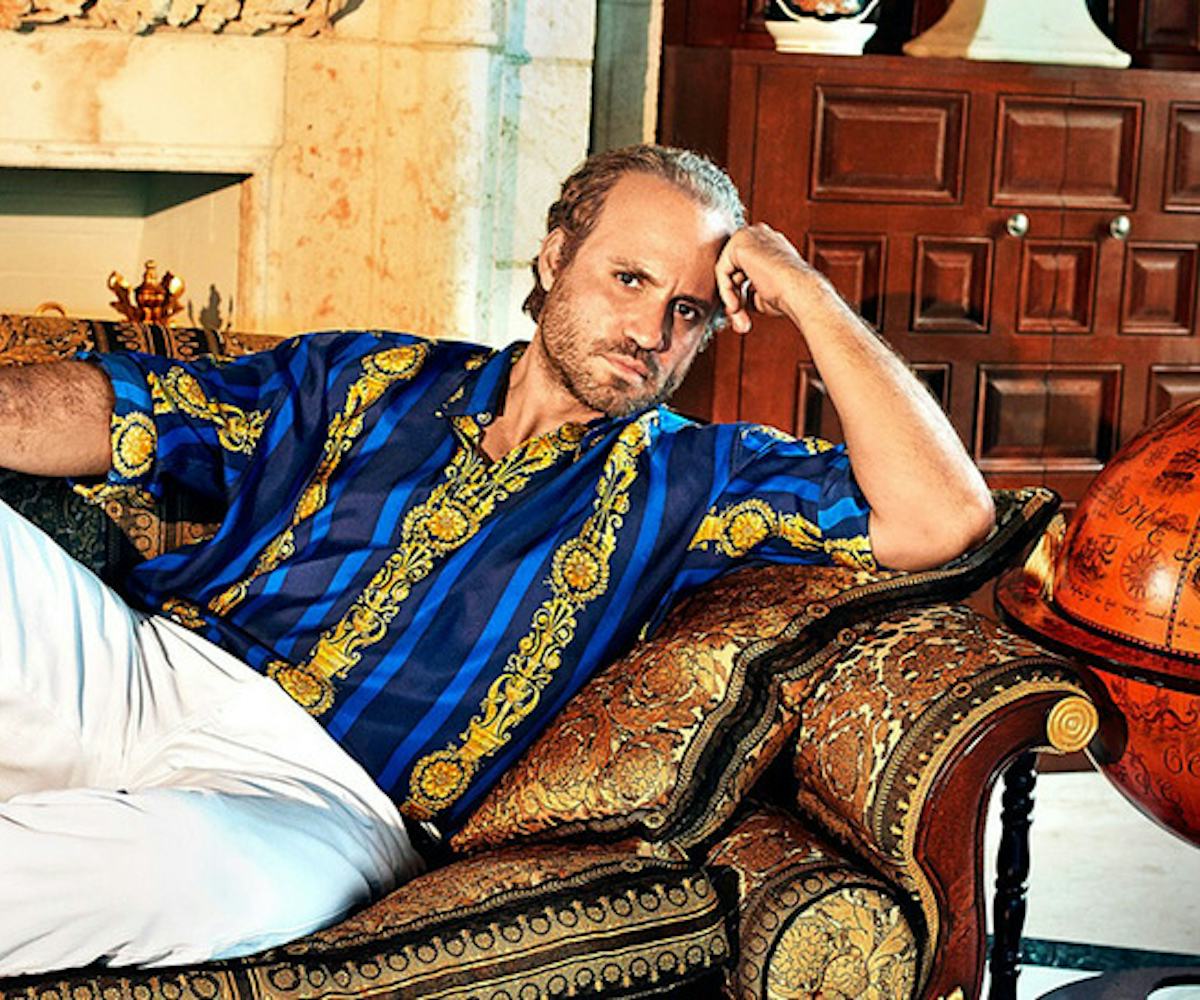 Image via Entertainment Weekly
Ryan Murphy Thinks Homophobia Killed Gianni Versace
He tackles the issue in his new show
Ryan Murphy's next iteration of his successful FX series American Crime Story will focus on the death of fashion designer Gianni Versace. But The Assassination of Gianni Versace will also grapple with the widespread issue of homophobia. 
"We're trying to talk about a crime within a social idea," Murphy told reporters at the Television Critics Association's press tour. "Versace, who was [Andrew Cunanan's] last victim, did not have to die. One of the reasons [Cunanan] was able to make his way across the country and pick off these victims, many of whom were gay, was because of homophobia at the time."
Cunanan killed at least four other people before shooting Versace on the steps of his Miami Beach home in 1997. Despite the fact that he was on the FBI's most-wanted list and assumed to be living in South Florida, according to The Hollywood Reporter, Miami police refused to put up Wanted posters. The reason being, Murphy explained, that most of the victims were openly gay men. He added that this homophobia is still very prevalent today, "particularly with the president we have."
"More than why [Versace] was killed, I think it was why it was allowed to happen," Murphy said. The script for the series was adapted from the true crime book, Vulgar Favors by Maureen Orth. It will follow the story of Cunanan while at the same time focusing on Versace's life as one of only a few openly gay celebrities at the time. Executive producer Tom Rob Smith is writing the episodes, and they actually filmed the show in Versace's real mansion, which is now an exclusive hotel. 
When asked about how the Versace family feels about the series, especially Gianni's sister Donatella, Murphy said, "The Versaces will like some of what they see, and some of it they will be uncomfortable with." For instance, Murphy will address Versace being HIV-positive in the show, which is something the family has never publicly confirmed. 
Penelope Cruz plays Donatella in the show, and Ricky Martin plays Versace's (Edgar Ramirez) longtime partner, Antonio D'Amico. Martin told reporters he'd spoken to D'Amico to help ease any discomfort he had related to the show. 
"There is a level of injustice with this story," Martin said. "If I have any opportunity to shed some light, I could not say no. I told him I will make sure people fall in love with [his] relationship with Gianni. And he was extremely happy about it."
This political through line is part of the reason Murphy chose to use the word "assassination" in the title and not "murder." 
"I think the word 'assassination' has a political overtone," Murphy said. "It denotes someone who's taken a life to prove a point. And I think that's what Andrew Cunanan did."