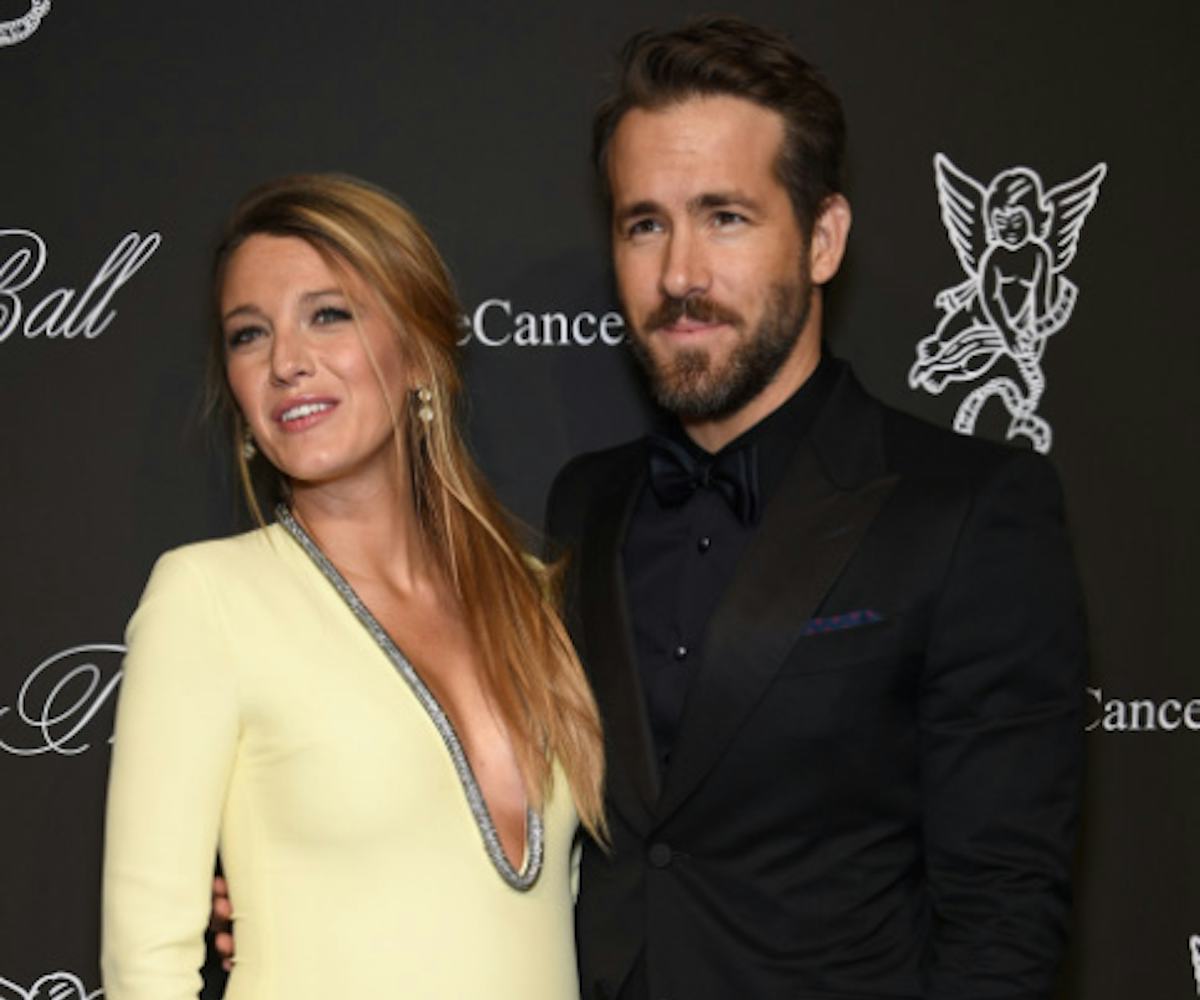 photo via getty images
Blake Lively + Ryan Reynolds confirm their baby's name
Update, March 20, 2015: The baby's name has been confirmed! It's definitely James.
Our long, national nightmare is over. After months of airtight secrecy, the name of Ryan Reynolds and Blake Lively's newborn daughter has been revealed. But if you think we're going to just flat out tell you, think again. This ain't Us Weekly. If you really want to know what to call the latest winner of the genetic lottery, you're going to have to earn it. We've spent the last hour developing a devilishly clever quiz that will take Sherlock-Holmesian wits to solve. 
Ready? 
The baby girl of Ryan Reynolds and Blake Lively shares a name with the actor Franco. If you guessed James, you get a cookie. Come to think of it, the brand-new parents get one too for absolutely pulverizing hetero-normative baby-naming conventions. So here's a double-stuffed oreo for Blake, Ryan, and little baby James, you progressive celebrity types, you.