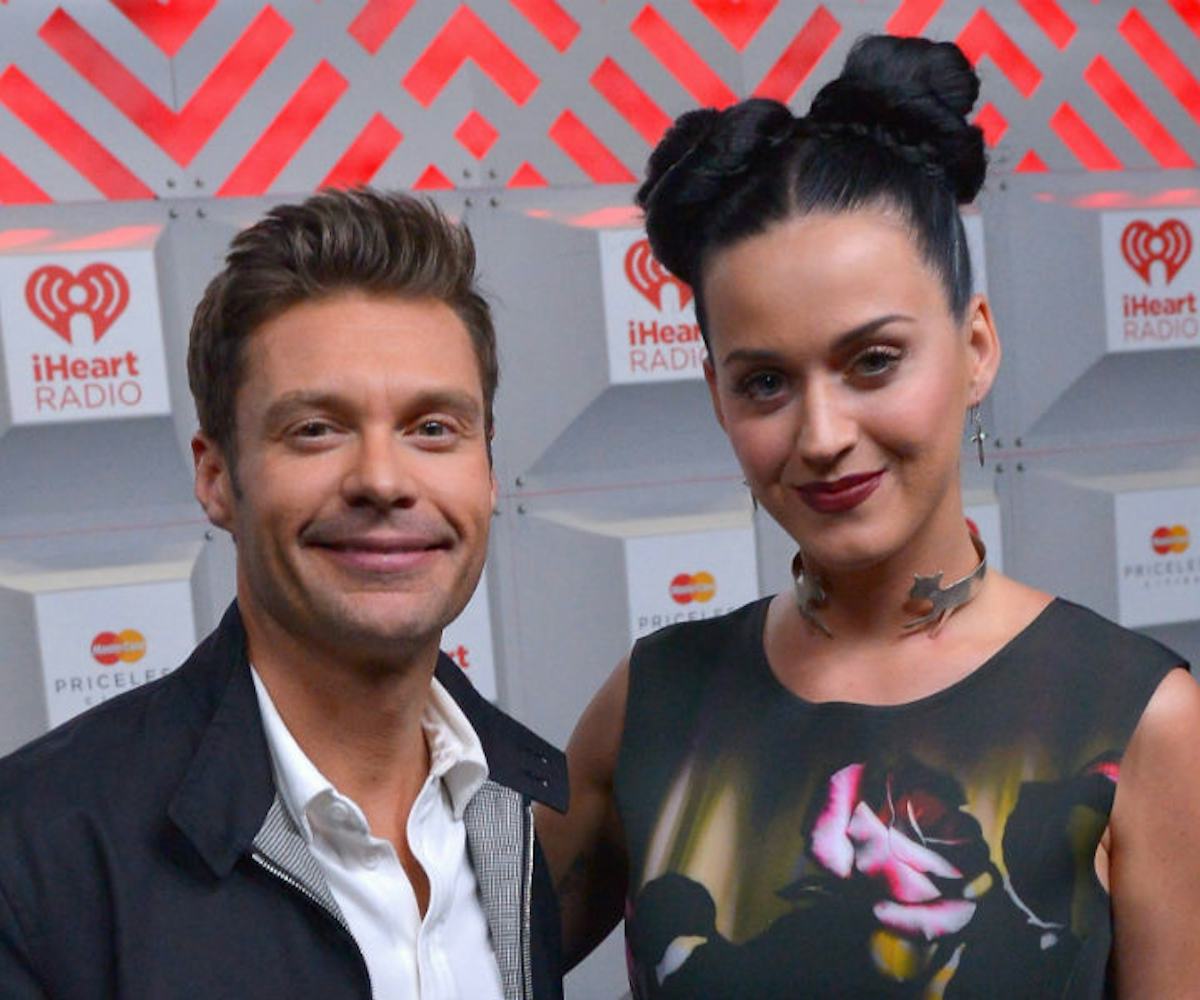 Photo by Bryan Steffy/Getty Images for Clear Channel.
Ryan Seacrest Made Gross Comments To Katy Perry
Ryan Seacrest was caught being a creep on camera. A clip from the Mother's Day episode of American Idol is circulating that shows Seacrest making some predatory comments to judge Katy Perry.
While on an apparent commercial break (though Perry says several times that they're rolling and on-air), Seacrest says to Perry: "Your mom's pretty." She then quips: "My mom? Well, I hope the apple doesn't fall from the tree." Then, things get weird. "You are, too. But you're not a mom yet," Seacrest says. "Not yet," Perry responds. "Wanna talk about it?" he asks.
Things tense up and the audience gets quiet as Perry laughs awkwardly (after letting out a "what?!"), Luke Bryan says something inaudible, and Lionel Richie mutters a "don't start" to Seacrest. This might be deemed funny in any other situation, with any other host, but given Seacrest's history, it comes off as disturbing.
Last October, a former E! stylist accused Seacrest of behaving inappropriately toward her while she worked for the network. The host then wrote a column for The Hollywood Reporter denouncing the claims and making the situation about him and his feelings. Less than a month later, Seacrest was on the Oscars red carpet and, a week later, back to hosting American Idol. And here we are, today, discussing his creepy behavior yet again. Who wants to take bets that he'll still have a job come end of week?