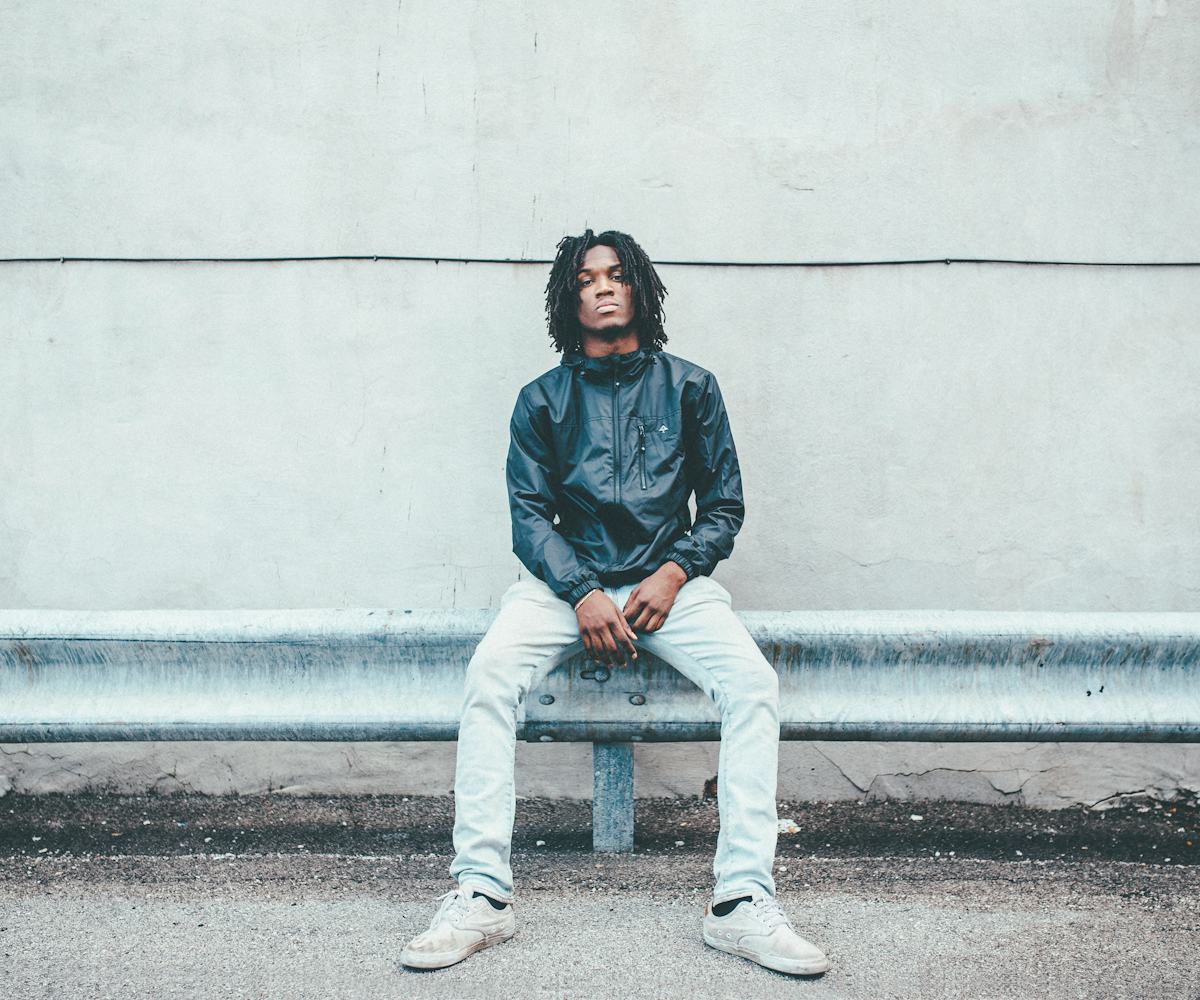 Photo by Bryan Allen Lamb
Alert Your Ears To Saba's "Symmetry"
If you haven't caught on to Saba, it's about time you started paying attention. The West Side Chicago upstart is the latest Windy City native to blow up on our rap radar, pumping out smoothed-down, soulful vibes and collabs with fellow breakout stars like Chance the Rapper, Jamila Woods, and Joey Purp. Following a grand debut on Zane Lowe's Beats 1, we're premiering Saba's latest single, "Symmetry," off of his forthcoming Bucket List project.
There's something about Chicago that seems to breed artists with a particularly melodic, mellow brand of hip-hop that blurs the lines between rapping and singing. On "Symmetry," Saba's warm, silky vocals float through twangy chords and R&B-styled grooves as the rapper and producer ruminates on his better half's "symmetric soul." The track's rhythmic melody rises and falls in hypnotic, head-bopping succession, mimicking the symmetrical qualities the lyrics describe.
"'Symmetry' is about finding your other half, or better half, even," said Saba. "They say the most beautiful people have symmetrical features, and that that's what beauty is. I tried to take that concept and expand on it to say that symmetry in life is when everything lines up, things just start to make sense."
Stream the song below, and watch out for Saba as he shows love for his hometown with a performance at Lollapalooza on Friday, July 29.