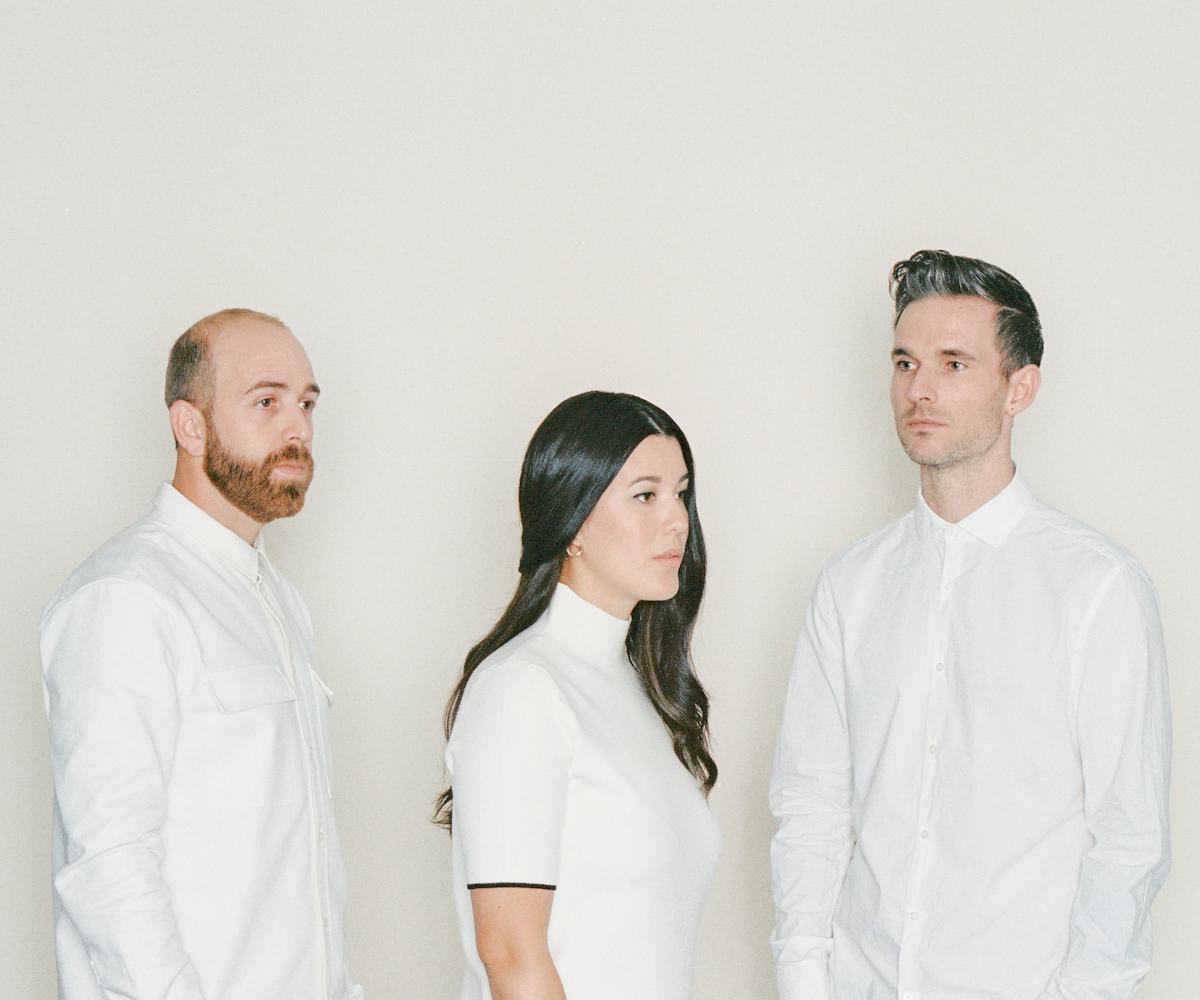 Photo by Taby Cheng
"Step Into The Darkness" With Said The Whale's New Song
The Canadian trio is back
Where once there was five, there is now three for Canadian group Said the Whale. Though fewer in number, the pulse between the remaining members has grown louder and more confident than ever before.
"Step Into the Darkness" is the band's first single from their forthcoming album, As Long As Your Eyes Are Wide, an album they consider to be a return to form of sorts. "[We were] just experimenting with anything and everything," Ben Worcester says. "This is a return to being free to make anything." Indeed, "Step Into the Darkness" is a toned-down, light, and soothing pop record. It builds from a demo-like drum loop to a chorus filled with as much elation as one can muster for a breakup song. It's a wintry song, sure, but one that's warm and wallows less in self-doubt, instead choosing to find the silver lining in a not-so-easygoing situation.
Worcester tells us the song is inspired by a "devastating" breakup between him and his girlfriend. "At a certain point in 2015, it occurred to me that I had acquired a small dark cloud which was casting a shadow on a lot of the good things in my life," he says. "I was having trouble being present in my relationship with my girlfriend of six years, and convinced myself that the only way to repair things was to end it." Writing, however, is a fabulous means of reflecting and helped to actually mend the relationship. "This song is me reaching out to comfort my love, reassuring her that she is safe and that despite the immense sadness and feeling of loss, perhaps good things will come." Love is, after all, not lost. Oh, and Worcester and his girlfriend got back together shortly after. 
As Long As Your Eyes Are Wide drops March 31.