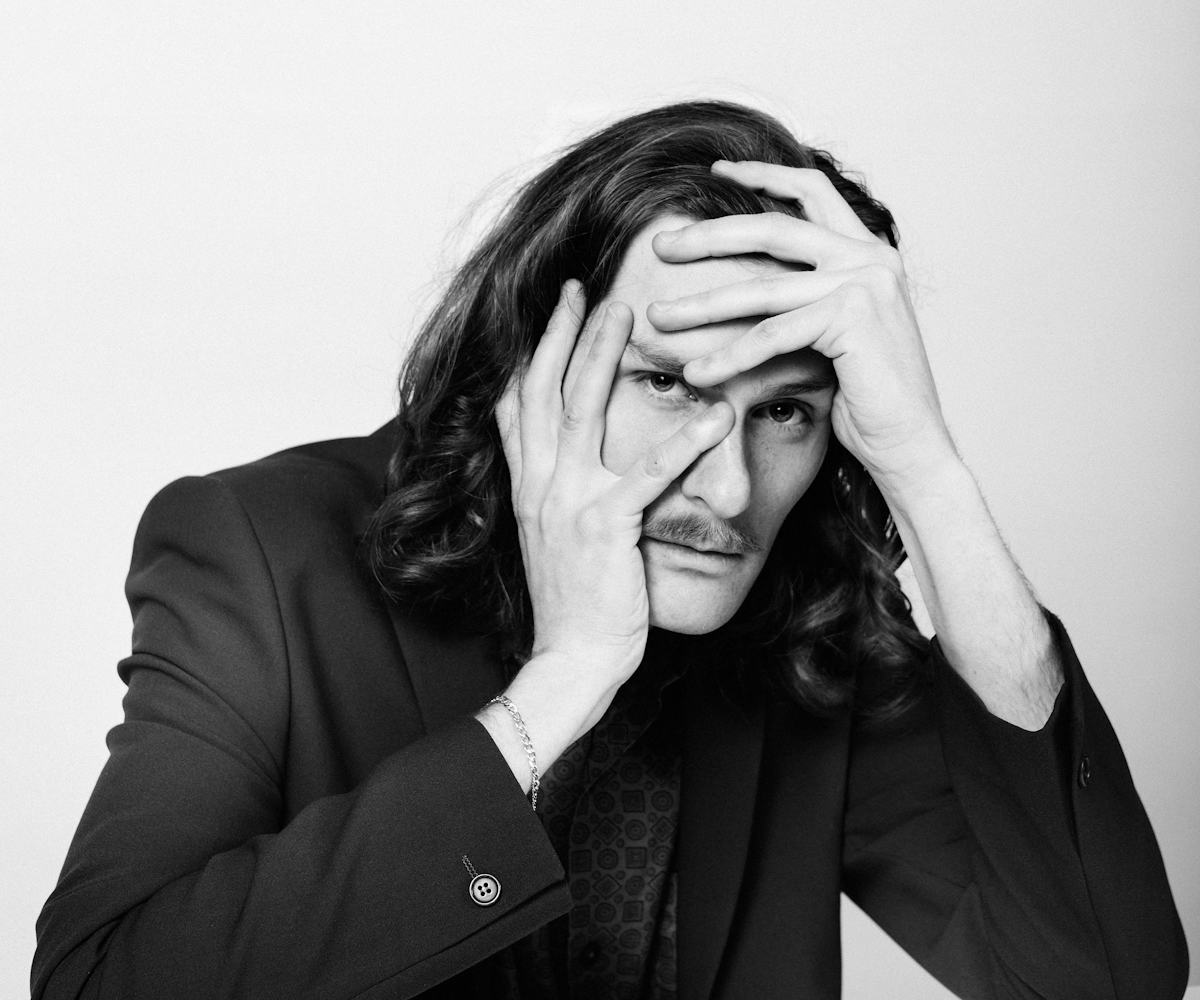 Sam O.B. Is Here With The Perfect Song To Get You Through The Week
The last time that Samuel Obey was actively making music was in 2013, under the moniker Obey City. During that time, he released a trilogy of EPs featuring an incredible collaboration with Kelela, "Airy."Now, the producer answers to the name Sam O.B., and he's bringing old-school soul- and funk-inspired tunes to the scene. Late last year, he shared his debut single, "Common Ground." Today, we're premiering Sam O.B.'s new track titled "Midnight Blue."
Obey tells us that the "skeletal structure" of the song was originally written back in 2011. "When I began writing songs for this new project, I went back over a few that I had marked as having some potential, and 'Midnight Blue' was one of them," he says. "It was only a hook back then, with the chord structure and some of the same sounds, but once I dove into it with newfound inspiration and excitement, it came together very quickly."
"Midnight Blue" feels groovy to the core, as Obey warmly whispers into your ear while the distorted synthesizers and chines bounce around the "cowboy shuffle" of live drums. Even though the track is loaded with energy, the chorus moves along at a slower pace—Obey describes it as "a warped cassette tape fluctuating with speed." It certainly leaves listeners with the "stoned, viscous feeling," which Sam O.B. fully intended. Sometimes, music really is the most satisfying high of all.
Sam O.B.'s forthcoming album will be released on LuckyMe Records. Learn more about the artist while you stream the song, below.
Can you recall your earliest memory of music?
I'm not sure I can pinpoint a specific moment, but I know my earliest and most varied exposure was through my father's record collection. He had, and still has, a wall of records that was always so physically awe-inspiring as a young child. We grew up with these playing constantly; never a moment without music in the house. I think I inherited the gene, as I've become a pretty obsessive collector myself.
Why did you decide to change your music moniker?
When I began the writing process for my upcoming project, I found the songs were sounding much different than anything I had released in the past. I was singing, playing live instruments, and, in general, working within more traditional song structures. I didn't think it made sense to connect this new album to my prior output, and I wanted to use a name that felt a bit more personal and relatable. In many ways, my journey as Obey City had run its course. I found it harder to get inspired to create the same type of sound I had forged under that name. Its influence is still audible in my new music, but I needed the flexibility that a new moniker allowed me.
What's been going on in your life since your last release?
Lots of life changes; people moving in and out of my life. Mostly just the general unpredictability that someone in my career faces. Sometimes it's crushing and sometimes it's very exciting, but I think the extremes are what give life its spice. This new project has definitely been my main focus, though, and it's taken a bit of reckless abandon to fully commit to this new path.
Can you share more details about the production of this track?
Many of the sounds originated in my home studio, a few analog synths and drum machines which I often use. Benamin, my good friend and engineer, suggested recording the live drum kit over the programmed pattern, and I think that really injected a lot of energy into the track. My good friend Elisa is also singing the hook with me, and I think that helped to give it added impact. I think our voices blend together well, and she makes me sound better than I am!
Can you tell me more about your forthcoming project? What was your creative process? Is there a common theme?
The writing process began back in the summer of 2015. I wrote new songs, added and changed old drafts, and basically compiled a collection of songs in demo form which I thought would work well together. I then took those demos to the studio where we recorded lots of live instrumentation and re-recorded all the vocals. I wanted this to be the most collaborative project I'd worked on yet, and I definitely think we achieved that. A lot of the same musicians sing and play throughout the record which helped give it a consistent feel. The most common theme, which sets it apart from anything I've released in the past, is probably my own voice, both sonically and lyrically, as I wrote a majority of the vocal parts. There are a few amazing vocal features as well.
Your former projects always touched on pairing drinks with sounds, like Champagne and Merlot. Will the next album follow in line with this theme? Also, what is your go-to order at a bar?
Ha! No, sadly the libation theme has ended—for now. My go-to drink order at the moment is a tequila-soda if it's a party, but if I'm just having a laid-back conversational hang, I'm really into a bourbon Negroni, which I recently discovered is called a Boulevardier. 
What do you want listeners to take away from your music?
'Throughout my career, for the most part, I've made music that I think would best be described as sounding uplifting and positive. I think it's important to express all types of emotions through music, but, for myself, it's always been therapeutic, no matter what my mood is, to make something that is fun to listen to. So I hope people are able to feel good about themselves and love themselves when they listen because that energy is very transferable to others around them. 
Anything else?
I think in the current state of the world, where everything we hear and see in the media seems hopeless and grim, it's important to disconnect once in a while. Take a step back and try to live as presently as possible. Spend time with people you love and who love you, try to be compassionate to everyone, and remember we're all the same creatures with the same basic needs. And don't forget to drink lots of water.