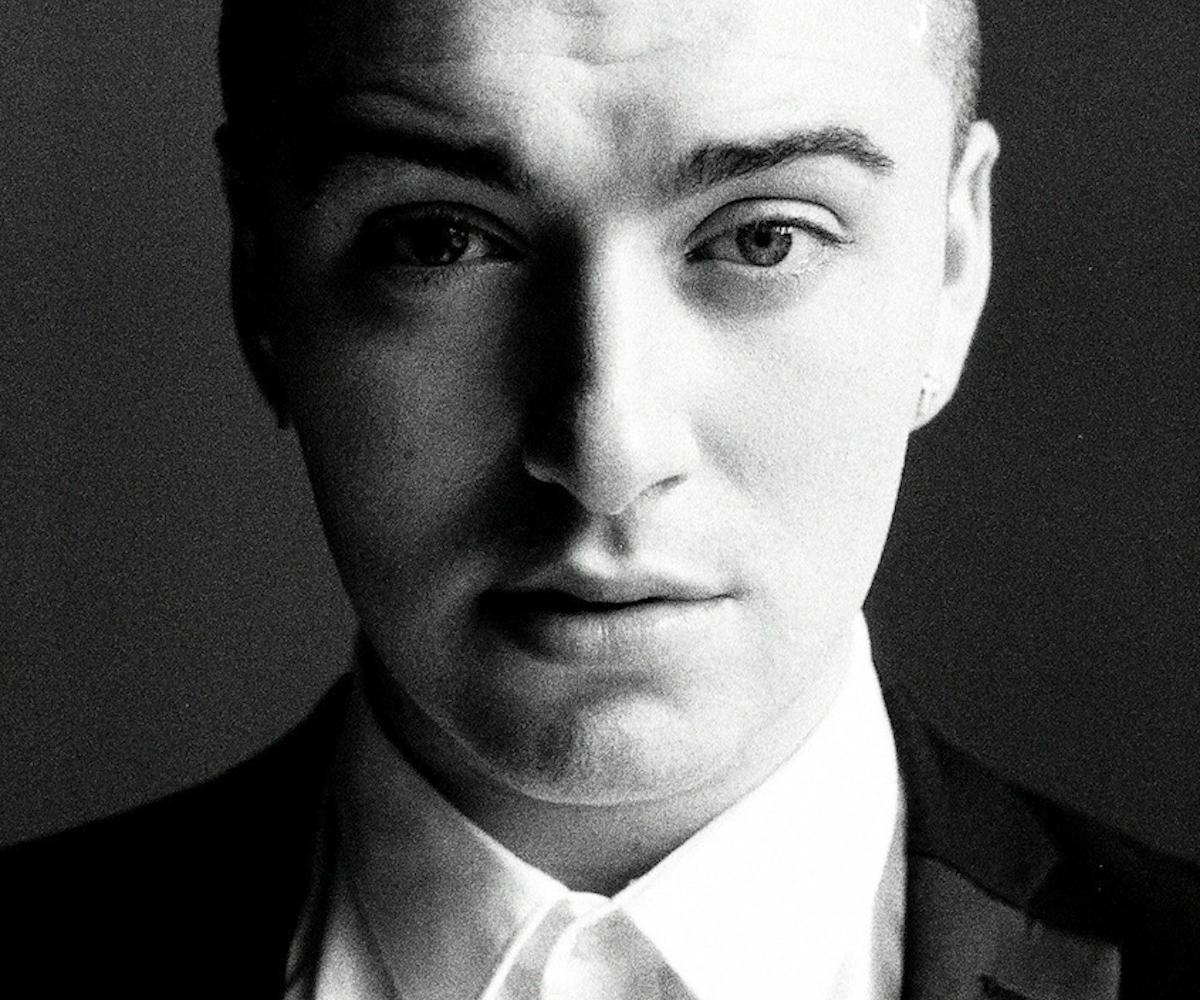 band crush: sam smith
the breakout star on his new album and writing love songs for the lonely.
"Sorry I'm calling a little bit late," Sam Smith is five minutes behind, but he has a pretty good excuse for missing our interview. "I ran into some fans on the street and they wanted to get a picture--that never happens!" These sorts of encounters may not happen often now, but considering 21-year-old Smith has just snagged the BRITs Critics' Choice Award, BBC Sound of 2014 honors (Haim won last year, if that's any indication of its prestige) and performed on Jimmy Fallon this weekend, that's about to change really soon. 
Even if you're not familiar with Smith's face quite yet, hopefully by now you've already discovered the British singer and songwriter's epic debut single "Lay Me Down." Stripped of any bells and whistles, the song is a potent mix of Smith's rich, soulful vocals and twinkly piano melody. Despite the fact that it hit the internet early last year, the song still carries a quiet power, one that's both intimate and overwhelming at the same time. He's since released equally mesmerizing follow-up tracks like "Money On My Mind" and "Together," which have been remixed countless times over (but it should go without saying that we prefer the original).
Whether he's dealing with rejection in "Lay Me Down" ("This hurt that I've been through, I'm missing you, missing you like crazy," he croons) or talking about his record deal in "Money On My Mind," Smith says the raw sentiment in all his tracks remains true--and this is exactly what made the recording process of his upcoming album In The Lonely Hour so tough.
"I'm a really sensitive person and I think it comes across in the album," he says. "When I sing it's like I'm singing pages from my diary, so sometimes I have to hold myself back because I get upset." Whether you're singing about it or replaying breakups in your head, heartbreak is never pretty. However, if there's anything that Sam Smith proves, it's that feeling these feelings--heart-wrenching, gut-hurting, downright horrible feelings--can yield a totally gorgeous result. Yes, even if the experience of doing so isn't so pleasant. 
"Basically I've been doing gigs with Disclosure for the past year, and they're loud and crazy and my album is the opposite," he explains. "So if their album is the party, then mine is sort of what happens after you leave the party--when it's lonely and quiet and you might be doing the walk of shame." 
We can get a complete taste of this when 
In The Lonely Hour 
drops in May. But whether it's on a walk of shame or just walking to the subway, Sam Smith's songs belong in your iTunes. So go ahead and meet our newest Band Crush below and get ready to fall in love.