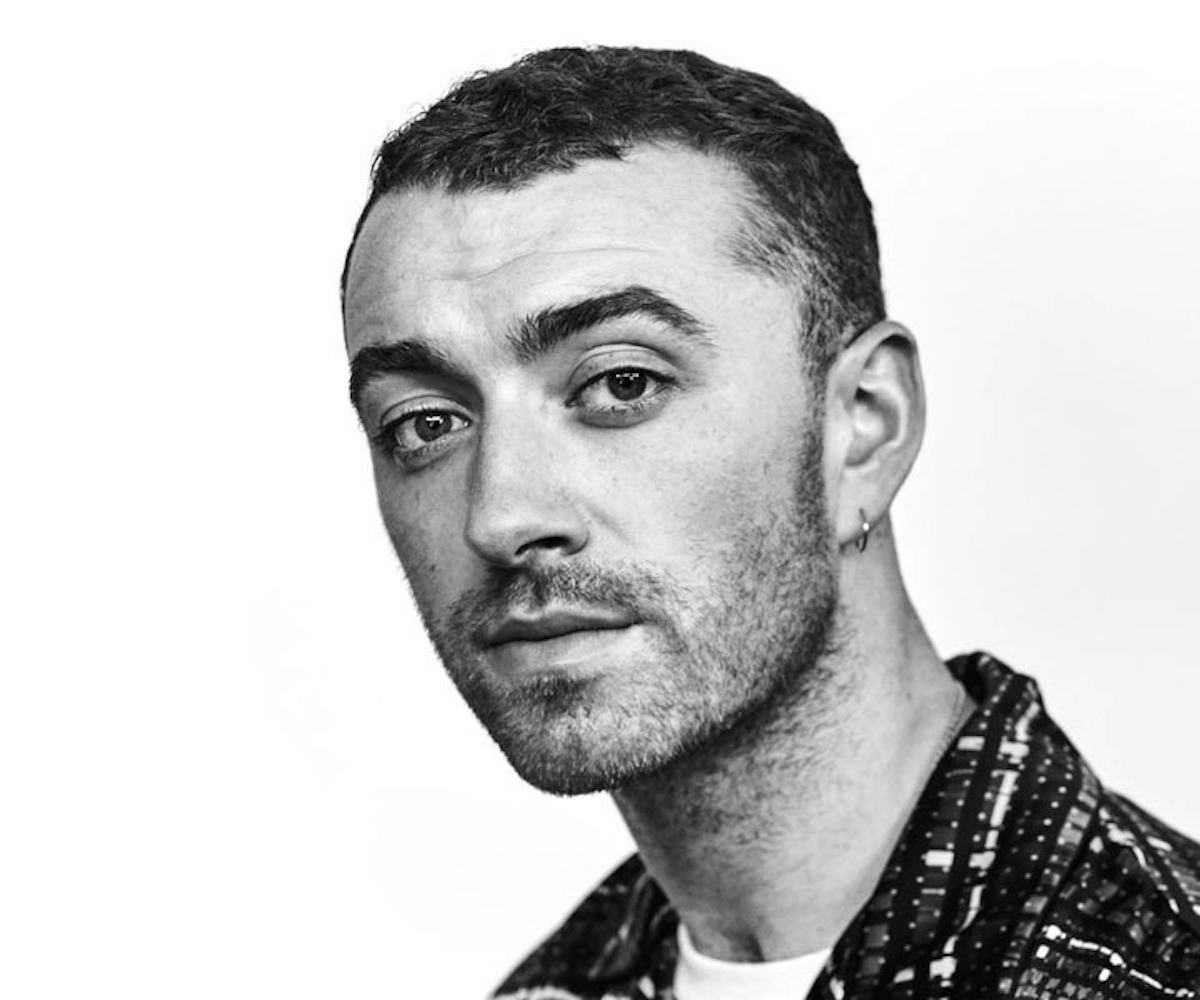 Sam Smith Is Still Sad
He toils with heartbreak and religion on 'The Thrill of It All'
It's hard not to notice how Sam Smith has changed. He's slimmed down. He adopted some new tattoos. He revealed that he feels just as much woman as he does man. He seems to be growing more secure and confident in his skin and the space he takes up in the world. And yet, he's still the same soft-spoken singer the world fell for back in 2014.
Plus, he's still sad. Smith cried more than nine times during a recent interview with The New York Times, for reasons spanning from a recent humanitarian mission he took to Iraq to the (very emotional) film Inside Out and, of course, love. Smith's debut, In The Lonely Hour, was anchored by tear-inducing ballads. Like British cohorts Adele and Amy Winehouse before him, the singer came to be known as a heartbreak artist. You don't put on his songs looking for a good time, you put them on when you're undergoing romantic despair.
That hasn't changed with his latest album, The Thrill of It All. Smith is still your guy when you're in need of some catharsis. In The Lonely Hour was mostly about unrequited love, while, as Smith told The New York Times, the tracks for his sophomore album came about following a five-month relationship. This hardly seems like enough time to really have your heart broken—cracked, maybe—but remember, this is a guy that feels... everything, all the time. "Say It First" and "Too Good At Goodbyes" are about reluctant love. "Burning" is about longing for someone who left, and don't mistake the brass-heavy, upbeat "Baby, You Make Me Crazy" for joy, there's still plenty of pain within the lyrics.
The strongest track on the album though explores other layers of love. "HIM" tells the story of a boy in Mississippi grappling with the homophobia embedded in religious institutions. "Don't you try and tell me that God doesn't care for us," he sings. "It is him I love, it is him I love." The ballad is aided by a boisterous gospel choir, which he brought over from In The Lonely Hour and continues to use enthusiastically throughout a number of tracks. Some might say a little too enthusiastically.
Another aspect of Smith that's remained: His voice is still one of the greatest of his time. His falsetto shrieks are more controlled. His crooning is peppered with grit (perhaps due to the many cigarettes he's supposedly been smoking). His riffs sound more refined. The quality of his voice never needed upgrading, but he managed to improve on it anyhow.
Overall, The Thrill of It All is a fine album. Smith took what worked on In The Lonely Hour, copy and pasted it onto this one, and added a few bells and whistles. It feels familiar, which isn't necessarily a bad thing. There will always be heartache, and so we'll always need breakup albums. Smith definitely isn't going to stop. As he told iHeartRadio recently, "I'm never gonna write the happiest music, because what's the fun in that?" So, might as well get used to the tears.