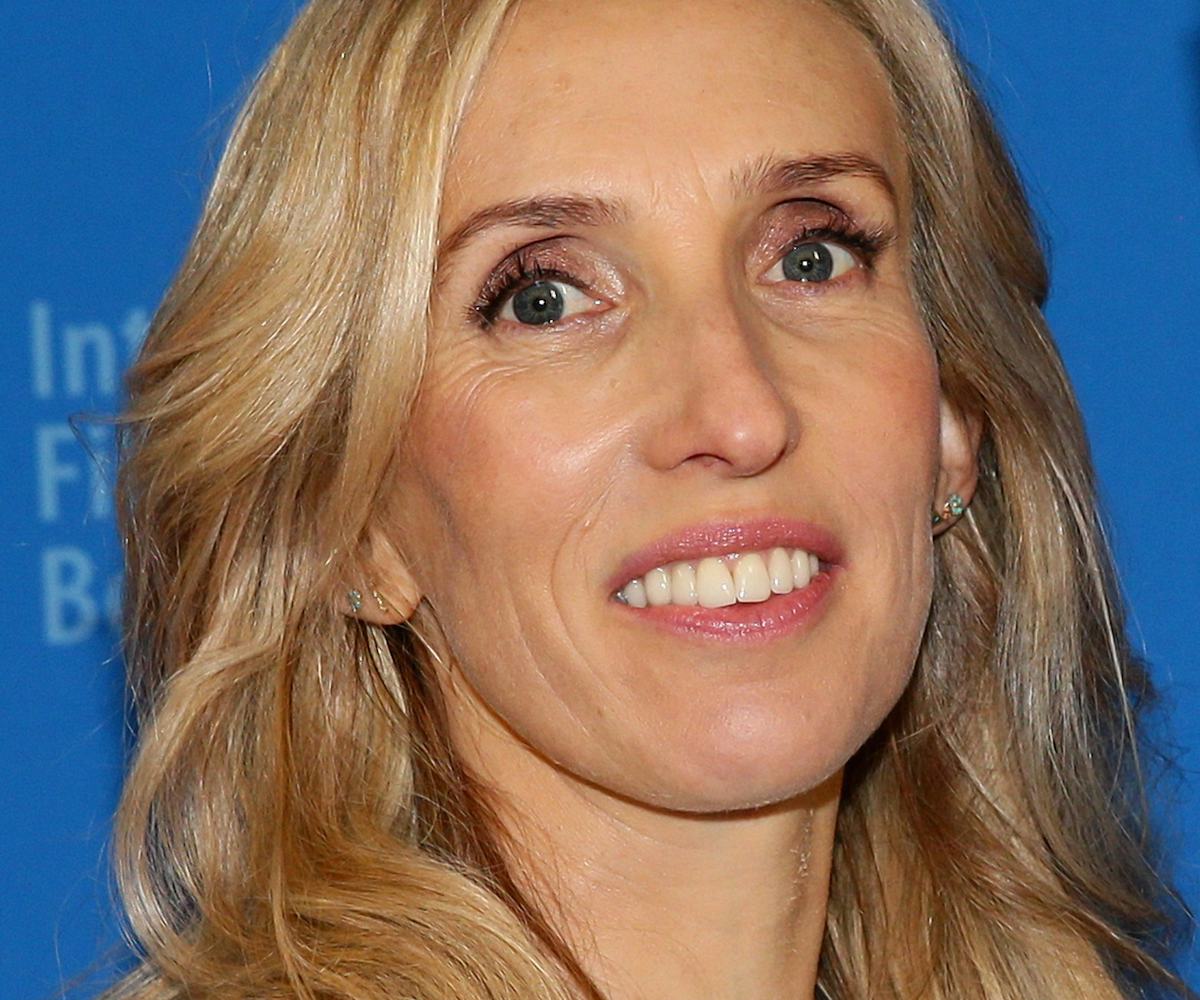 Photo by Vittorio Zunino Celotto / Getty Images
sam taylor-johnson leaves 'fifty shades of grey'
what does it mean for the franchise?
The rocky relationship between Fifty Shades of Grey director Sam Taylor-Johnson and the book's writer, E. L. James, has been well documented, particularly in this fascinating Vanity Fair piece. So in spite of the movie's box-office success, Taylor-Johnson's departure from the franchise has basically been a given. Yesterday, the British director finally confirmed the reports to Deadline with the following statement:
"Directing Fifty Shades Of Grey has been an intense and incredible journey for which I am hugely grateful. I have Universal to thank for that. I forged close and lasting relationships with the cast, producers and crew and most especially, with Dakota and Jamie. While I will not be returning to direct the sequels, I wish nothing but success to whosoever takes on the exciting challenges of films two and three."
It isn't always clear why a director suddenly departs a successful franchise. When Gary Ross left the Hunger Games franchise after steering the first film to financial and critical success, he cited time as the major factor. Christopher Columbus was originally set to direct all eight Harry Potter movies, but pulled out after the second one because he was burnt out. The franchise used three directors after that.  
While Taylor-Johnson's statement doesn't mention a specific reason for leaving, her creative clashes with James—who maintained unusual control over the final product—have become well-known. Taylor-Johnson is a respected artist with her own vision, and perhaps couldn't handle relinquishing creative control to someone else. It probably didn't help matters that James has demanded even more control over the sequels, insisting that she write the scripts herself (Kelly Marcel wrote the first movie). 
Even though Fifty Shades of Grey was panned by most critics—and let's be real, it was never going to win an Oscar—Taylor-Johnson lent it a visual artistry that will hopefully carry through in the sequels. Her departure will also influence the franchise's raison d'être—those sex scenes. We wrote that Taylor-Johnson imbued Anastasia with arguably too much power, which might be what irked James.
One thing is for sure: Whoever Universal hires to direct the next movie should be prepared to, er, submit to James' demands.