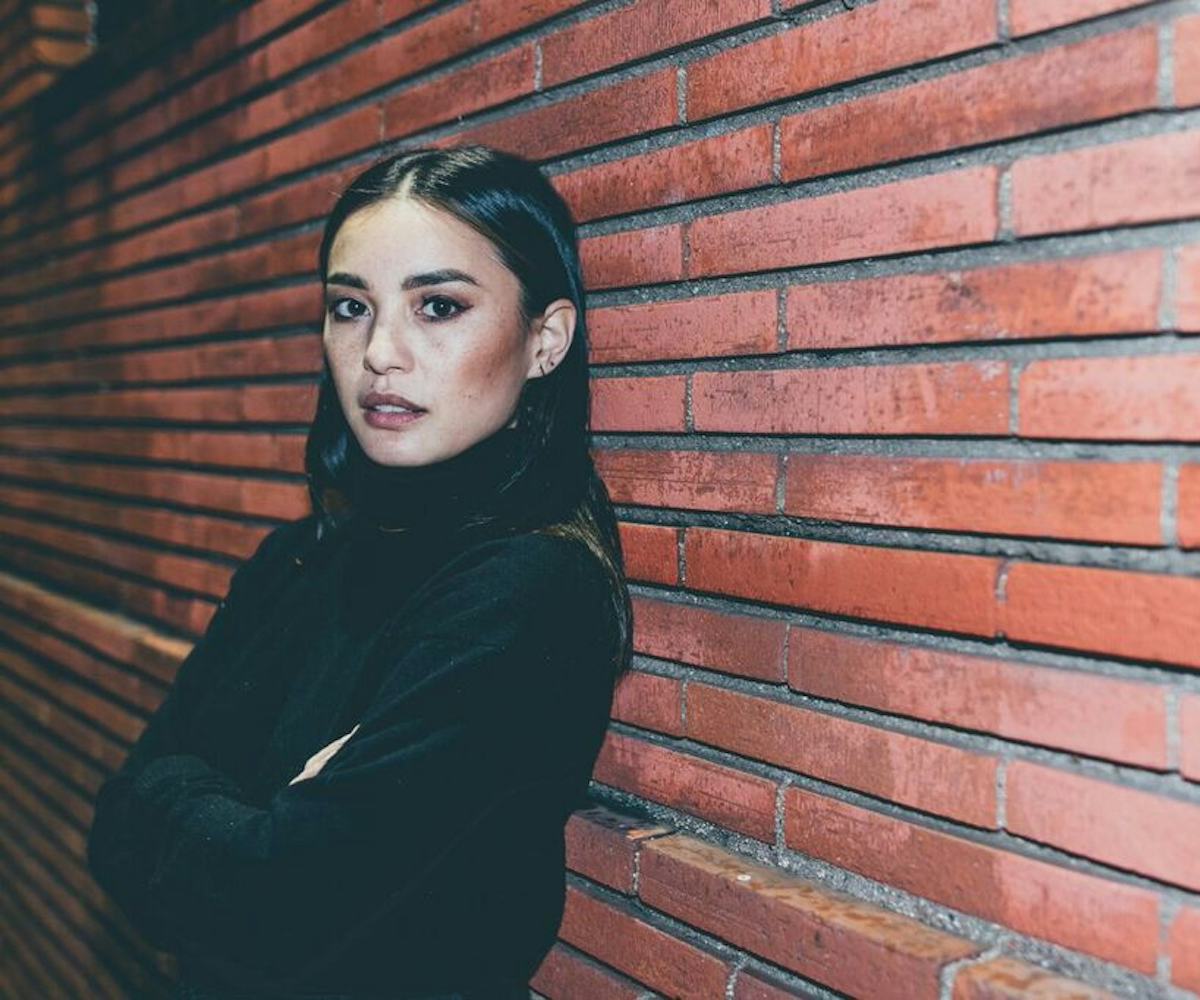 Photo by Kyle Reyes
Sosupersam Is A Creative In Full Bloom
"I think everyone is like a multihyphenate or has the potential to be"
We live in an era where artists don't have to be defined by just one thing. There are so many women, like FKA twigs, Tinashe, and Parri$, who are redefining what's standard, breaking away from traditional routes, and proving that they have so much more to offer than just what's expected. Another person to add to this power list is Sosupersam. 
Born Samantha Duenas, Sosupersam has probably crossed your path already. Long before she emerged on the scene as a DJ, she had a prosperous career as a dancer. This passion can be traced back to Duenas' childhood in California, starting at the age of three. "I did everything from hip-hop and jazz to hula and Filipino folk dance; anything that I could do to dance, I would do it," she says.
By the time Duenas reached high school, she was also involved in musical theatre, choir, and sports. Eventually, Duenas realized that she couldn't necessarily do them all, so she decided to stick with performing arts. Even though dance continued to be the main focal point in Duenas' life, she didn't initially view it as her main priority in terms of a career. When Duenas studied undergrad at the University of California, San Diego, she participated in competitive dance and was a member of various hip-hop dance troops, though her major was in economics. 
"When it came time to graduate and start applying for jobs, I was at a crossroads because I was majoring in economics and I had my internship at Morgan Stanley. All my friends at school were applying to Google and Yahoo!, but I was just like, 'I don't think is going to be my life yet,'" she says.
This is when Duenas started concocting her bucket list. First, she wanted to be in a music video, which meant that she had to hire an agent. As fate would have it, one of her first auditions was for Vanessa Hudgens' debut solo album right after the global phenomenon that was High School Musical. "All the Disney stars were trying to cash out and like start solo singing careers, so I booked Vanessa so fast," she says. "Because she had so much momentum behind her, I just ended up working for her for about a year."
Duenas became a part of Hudgens' entire press circuit, which lead to her working on other projects on the network like Hannah Montana and Cheetah Girls. While it was an exhilarating experience, unsurprisingly, Duenas started to feel burnt out from all the touring. Since she had a college degree, she used that to navigate into corporate settings in advertising and public relations. During this break, Duenas was the lead singer in a band and developed an interest in DJing. She used her connections in the fashion PR world to land gigs at streetwear parties and store openings. From there, she built a Blogspot to share some of her fashion musings, mixtapes, and more.
Duenas' career as a DJ really kicked off when she randomly connected with Donald Glover—before he was Childish Gambino. By chance, the two interacted on Twitter one night during one of her gigs. After she sent him her mixtape, Glover invited her to spin at his house parties. After she made the move from Los Angeles to New York, he asked her to go on the road with him. The rest is pretty much history.
"When he had his first concert as Childish Gambino, I was on hand there and that sort of led into touring with him," she said. "Eventually, he's the one that kind of pushed me to DJ full-time and leave my nine-to-five job."
Duenas has been DJing full-time since 2012 and hasn't looked back. Everything has only continued to build from there. Duenas' inherent understanding of music as a dancer has been a huge advantage for setting the right vibe for a crowd. Combine that with her knowledge of the inner workings of the business, and she's virtually unstoppable. 
The next step for DJs is learning how to produce, but Duenas never had any interest in it. There was no fighting it, the passion for beat-making just wasn't in her. "My peers are people who live, breath, eat, shit, and sleep making beats," she says. "They stay in the studio for 36 hours at a time, and they're just obsessed with it. Those are true beat-makers and producers, and I never saw that in myself."
Instead, Duenas wondered how she could steer singing and dancing back into her lane. It profoundly bothered her that she hadn't sung since she quit her band, and she started to explore the underlying confidence issues that prevented her from pursuing one of her many passions.
"The last two years has been that struggle or journey. In the last year, I found a writing partner who was so encouraging and believes in me more than I believe in myself; we just wrote so much. That's what [the EP] is—me kind of shedding that layer of doubt and putting myself out there in a new way," she says. "It's showing this side that I have had hidden for so long."
Last week, Sosupersam's debut GARDEN EP finally dropped. The name comes from something that a friend of hers used to describe all of Duenas' creative endeavors. 
"It's mind-blowing the way life can really take its course. Especially nowadays, I think everyone is like a multihyphenate or has the potential to be," said Duenas. She concludes:
It's really interesting to see what kinds of combinations of skills and gifts and things that you share with the world that you can do now versus maybe 20 years ago where everyone had to live in their own little box. You could only be a singer or you could only be a writer—you could only be one thing at a time. This is a great time to be able to do everything you want and kind of figure it out.