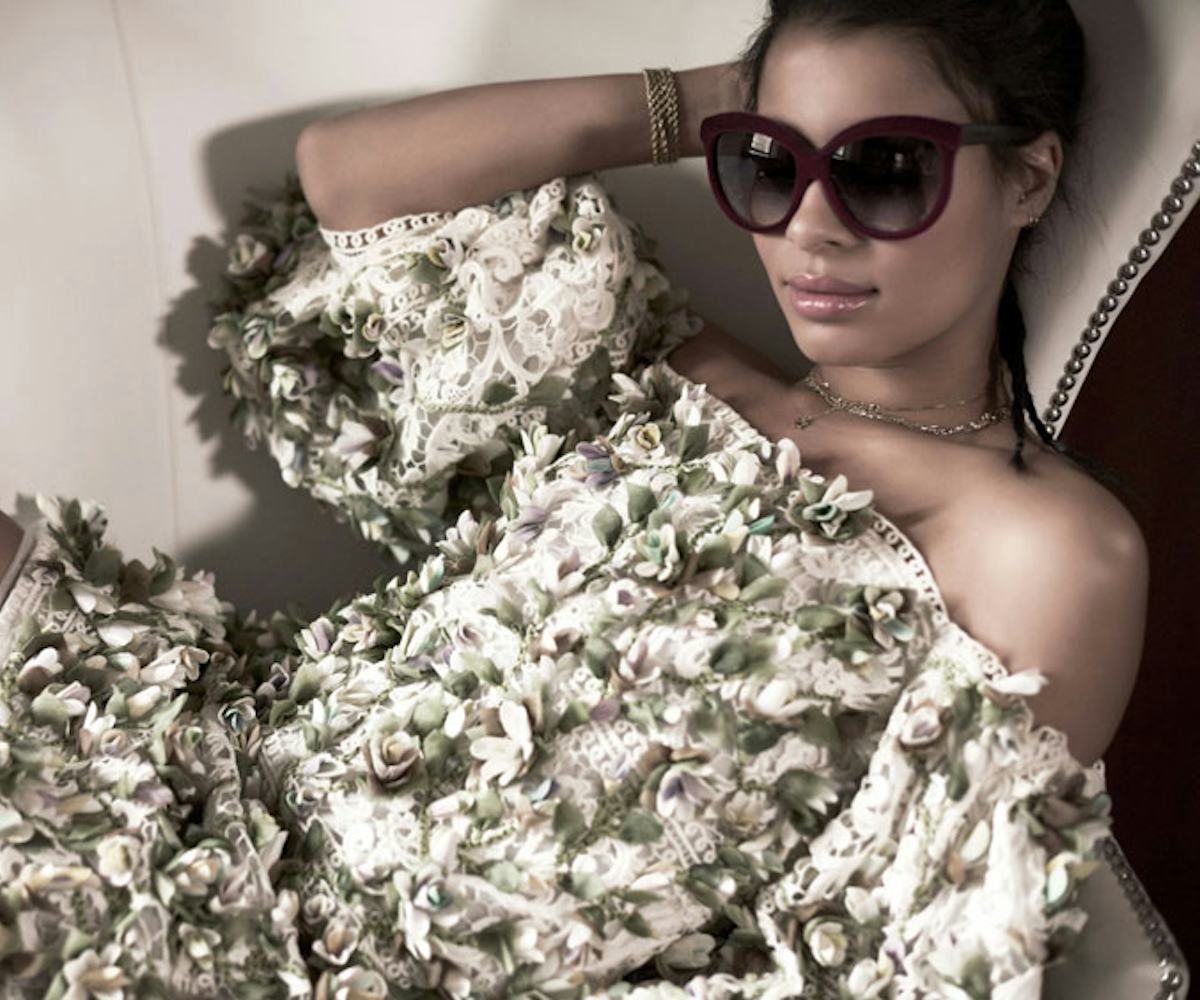 photo by ungano & agriodimas for ELLE.com
sami miró isn't your typical hollywood girlfriend
zac efron is one lucky guy
by ricky patricia soberano
Surprisingly enough, Sami Miró isn't a typical name that comes up in most conversations. The 27-year-old model is an accomplished intellectual focused on vintage curation and just so happens to be the girlfriend of Tumblr's golden boy, Zac Efron. In the most recent issue of Elle magazine, Miró opens up about her romance with Efron.
"I've never spoken about us before, but, um it's definitely different," said Miró. Speaking to pop culture's fascination with Efron she went on to say, "I think that you have to take that [kind of attention] with a grain of salt, and put yourself in other people's position." And although it may seem that Efron and Miró are evading the public eye (this does seem to be the actor's most private relationship thus far), the couple has had to deal with scrutiny. "It kind of just comes with the territory, and I know there's no really changing that, so you have to just embrace it...I'm not trying to hide anything in my life," she said. "If I was dating someone who wasn't in the limelight, I might have more photos on [Instagram] of our relationship, but I do think it's important. I mean, it's what is going on in my life, and I think that my social media can still represent that."
Raised by a single father with a propensity for vintage clothing, Miró developed an affinity for menswear—something that has helped when shopping with the former High School Musical star. "We kind of coordinate in a way," said Miró. "I think when you…hang out…you start to appreciate what the other person has to offer and clothing, because we're both really into it, comes out in that way also."
Read the full interview and see her spread in Elle here.