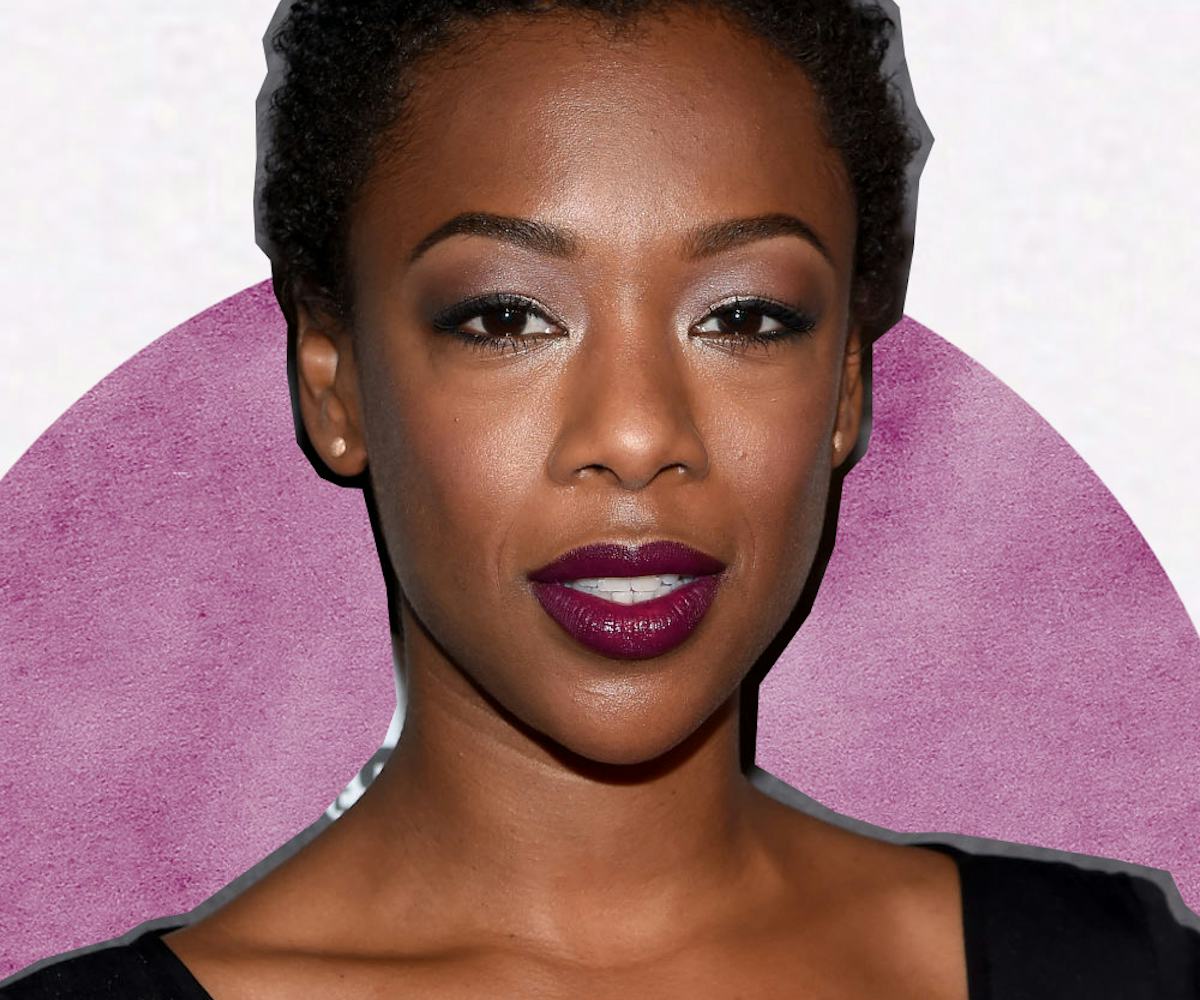 Photo by Dave Kotinsky / Getty images
'OITNB' Star Samira Wiley Is Joining Hulu's 'The Handmaid's Tale'
After learning that Elisabeth Moss had been tapped to star as Offred in Hulu's hotly anticipated adaptation of Margaret Atwood's eponymous dystopian masterpiece The Handmaid's Tale, we waited with bated breath to find out who would play Offred's BFF and fellow handmaid-in-training, Moira. Congratulations, Samira Wiley.
It turns out that the show's brain trust, which includes executive producers Bruce Miller, Warren Littlefield, Daniel Wilson, Fran Sears and Ilene Chaiken, really know what they're doing. Wiley, who rose to prominence as the lovable Poussey in Orange is The New Black, feels like the perfect choice to play the crucial role of Offred. 
If you haven't yet read The Handmaid's Tale, here's the set-up: The Gilead is a brutal dystopian hellscape where women are subject to a warped religious fundamentalism that reduces them to slavery. As one of the few women left who can actually procreate, Offred is sexually exploited by the powers that be while she searches for her long lost daughter among a myriad of sinister forces.
The last time we saw Atwood's nightmare vision on screen was in 1990, when Natasha Richardson, Faye Dunaway and Robert Duvall starred in a feature film version. But Offred's story is a sprawling one, and with a full ten episode order from Hulu, it should have more than enough room to breathe and unfold organically. It also doesn't hurt that Atwood herself is on board as a consulting producer. 
The Handmaid's Tale is set to premiere next year on Hulu.