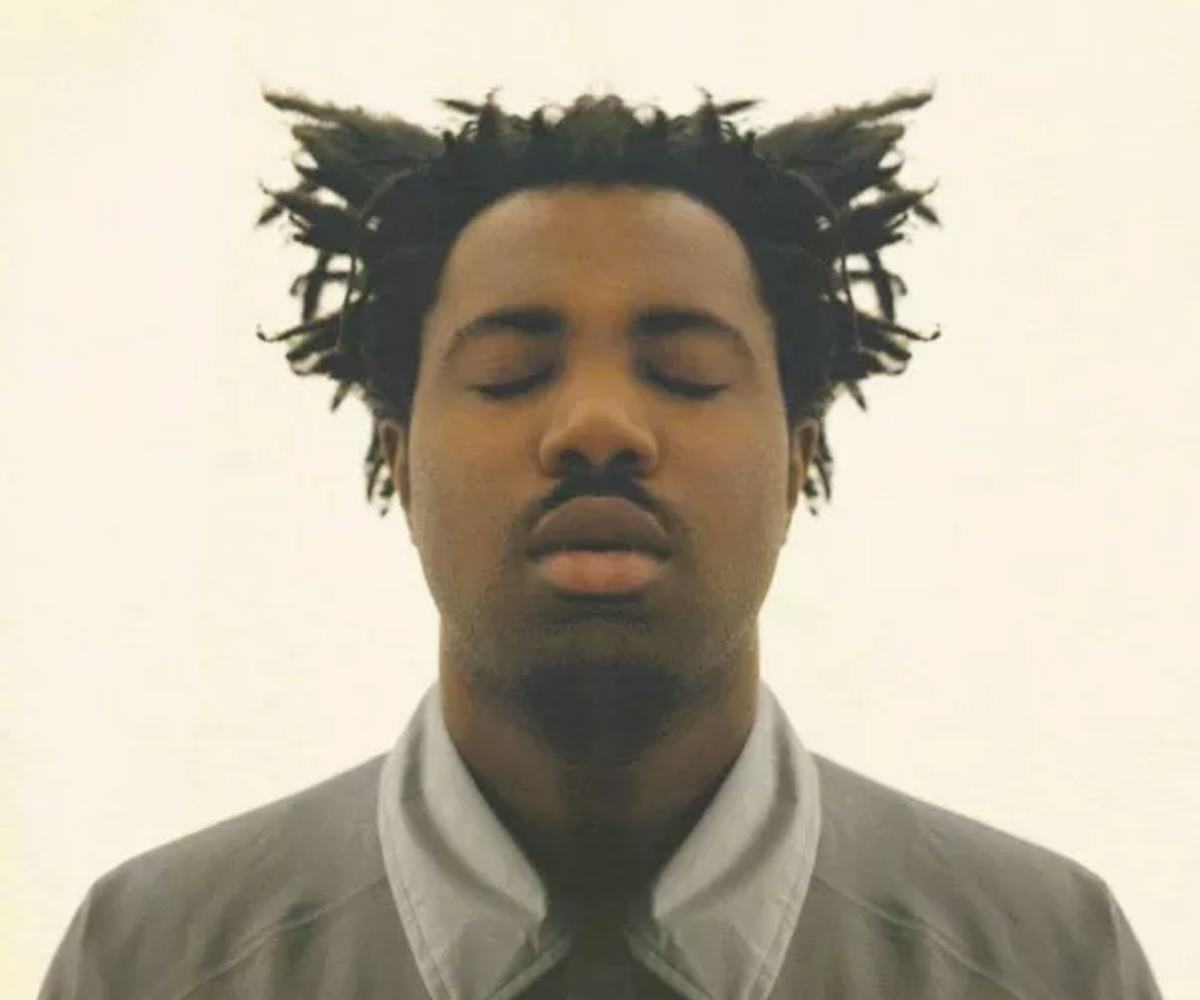 Sampha Is Coming Into His Own
The artist's debut album, 'Process,' is out today
Sampha is stepping out from behind the shadow of his peers—perhaps reluctantly so. His debut project, Process, is powerful, layered, and cathartic. In the past, Sampha often lent his voice to more morose ballads, but now he's reaching outside of his slow jam comfort zone with a slew of production-heavy tracks. The album gives longtime fans what they want: the singer's aching croons over soft melodies. And it gives newcomers what they need: variety. 
On Process, Sampha proves himself worthy of the nods he's received from Beyoncé, Frank Ocean, Kanye West, and others, but it feels like an album more for the fans—who, prior to this, had yet to receive a compilation outside of an EP—than for the praise he'll inevitably receive. When asked about Sampha, producer Richard Russell told the New York Times, "He doesn't want to be the center of attention. That's why there's been this appropriately long period of time building up to him more fully putting himself out into the world as a solo artist."
In the same article, Sampha goes on to speak about his own aversion to fame, upon which he reflects throughout the album. On "Plastic 100°C," he sings, "It's so hot I've been melting out here/ I'm made out of plastic out here/ You touched down in the base of my fears/ Houston, can-can-can you hear?" Clearly, Sampha doesn't want the increasingly bright spotlight to break him down in the same way.
As much as Sampha might attempt to stay guarded, he still allows himself to be vulnerable; sifting through his feelings by way of song, is something he does best. His mother passed away from cancer while he was making the album, and his grief is evident throughout. Even when the tune of a song reads upbeat, the lyrics are still piercingly sad. On "Kora Sings," the polyrhythm-led track, he sings "You've been with me since the cradle/ You've been with me, you're my angel/ Please don't you disappear." On the previously released "Blood On Me," he sings over futuristic beats: "I'm on this road now/ I'm so alone now/ Swerving out of control now." 
Sampha is at his prime, though, on "(No One Knows Me) Like The Piano." The singer released a video for the single this week, and it's just as intimate and stripped down as the song itself. On it, Sampha sings, "An angel by her side/ Oh all the times, I knew we couldn't cope/ They said that it's her time, no tears in sight/ I kept the feelings close/ And you took hold of me and never never, never let me go/ 'Cause no one knows me like the piano/ in my mother's home." 
I must admit, I didn't like Process on the first rotation. I attended Sampha's concert a couple of months back and he previewed a handful of tracks there, including what I found to be the out-of-place digitized ones. As someone used to hearing Sampha's voice at a slowed-down pace, listening to it at an increased speed was jarring. Akin to when Kanye started using auto-tune on 808s & Heartbreak, I felt betrayed by his evolution. 
But the great thing about music is it allows artists to experiment with the genre they've been assigned and to push back against the labels and expectations. The songs I initially skipped are now some of my favorites. As Sampha sings on the final line of the final track, "It's not all about me." The 27-year-old is coming into his own—his debut shows that tenfold—and I've come to respect his process.