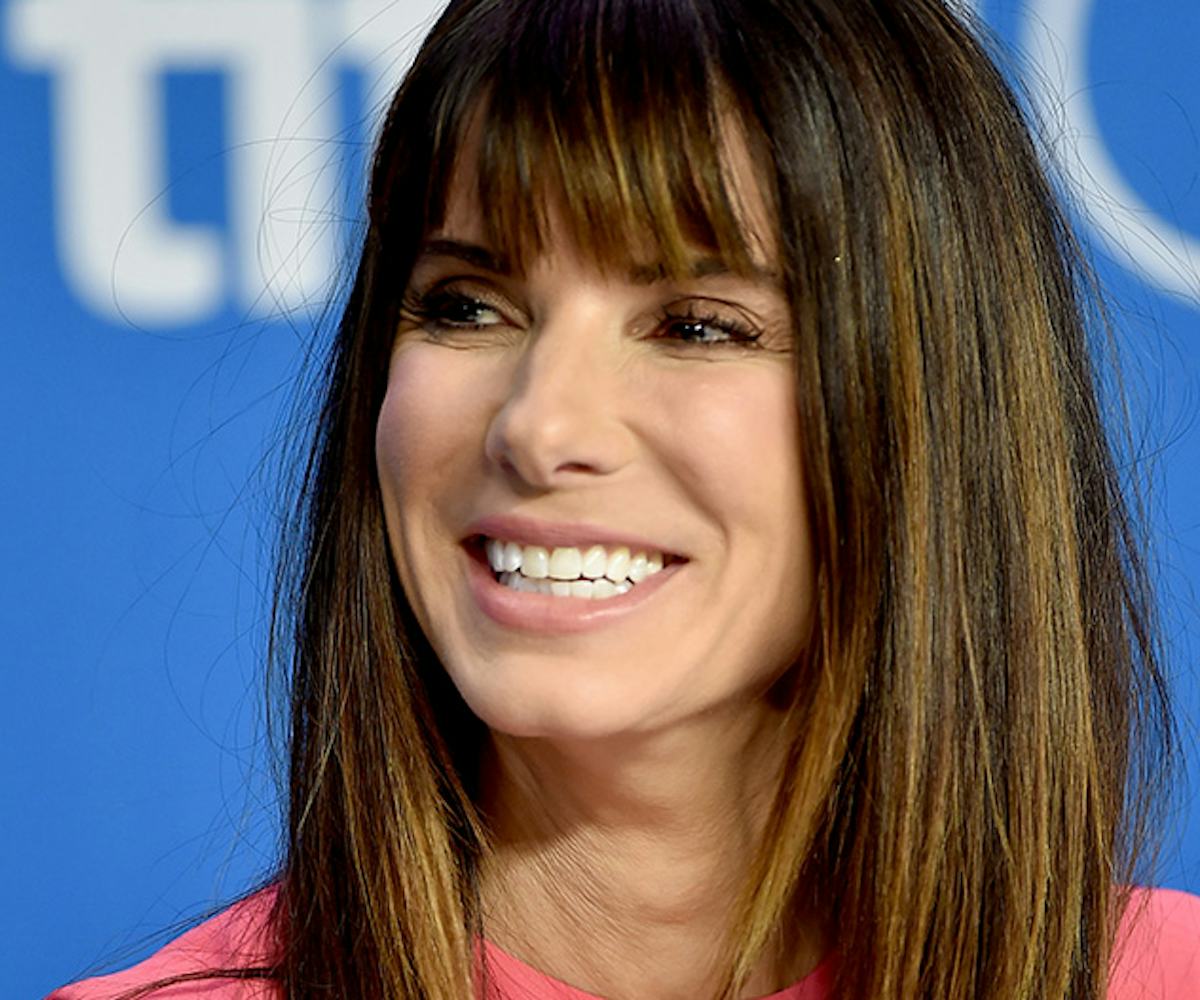 Photo by Kevin Winter/Getty Images.
Sandra Bullock "Absolutely" Teaches Her Son About Racism
along with homophobia and sexism
Parents giving "The Talk" is (probably) a thing that's on its way out. This isn't to say that having an open dialogue about the birds and the bees between adults and their children is any less important today, but it's a conversation that, for whatever reason, has taken the back seat. Thanks to how plugged-in we are, The Talk now lends itself to themes of racism, homophobia, and sexism—themes that are very real and often very confusing to children who've yet to experience them and understand what it is they're experiencing.
Sandra Bullock believes this conversation is something that needs to happen at a young age. During a recent interview with BET promoting her new movie, Our Brand Is Crisis, she revealed that she "absolutely" talks to her adopted five-year-old son Louis about life's very real prejudices. "He fully understands what [racism] means," she explained. "He doesn't understand why people judge each other based on color of their skin, but he knows they do. He also knows there's sexism, he knows that there's homophobia."
She went on to say she believes a parent is doing their child "a disservice" by not starting the conversation early on. "Once he leaves that house and I'm not with him, it's his life and how he approaches it is his decision. But I want to know that I did the best I could as his mom to educate him on the ugliness in the world, and also the beauty."
(via Us Weekly)