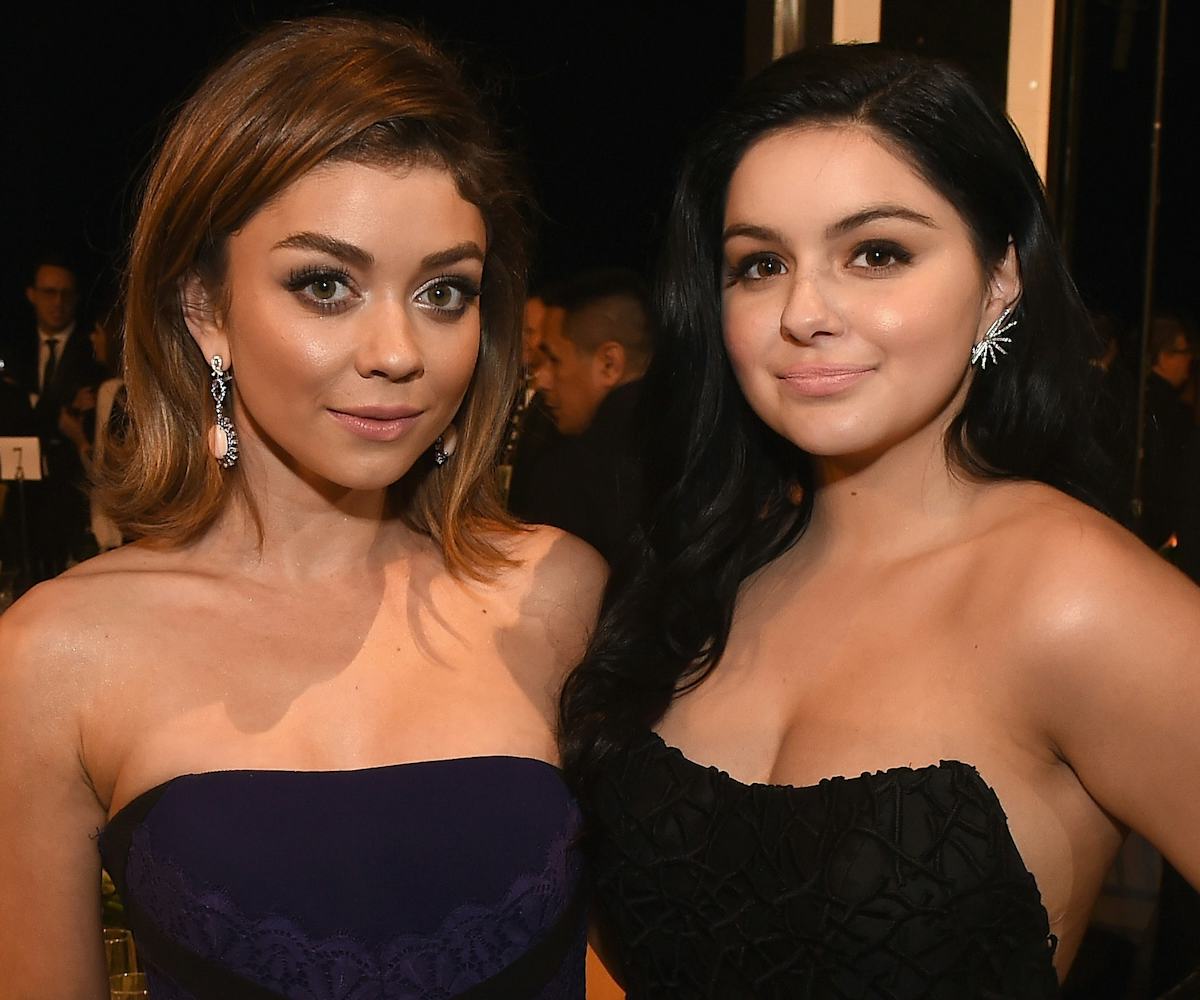 Photo by Kevin Winter/Getty Images
Sarah Hyland Calls Out "Pervs" Commenting On Ariel Winter's Instagram
"GET OFFLINE AND GET BACK TO YOUR BLOWUP DOLL YA CREEPS!"
Sarah Hyland is calling out the "pervs" making crude remarks on Modern Family co-star Ariel Winter's Instagram. 
According to People, on Sunday, Winter posted a photo taken of her pumping gas, captioning it, "Honestly the ONLY reason I'm posting this is because I've never seen a more accurate picture of myself." Following this, the comments section was reportedly flooded by lewd commenters talking about Winter's body—which is when Hyland decided to take them to task.
"To all the pervs commenting on this post?" Hyland wrote, according to the publication. "GET OFFLINE AND GET BACK TO YOUR BLOWUP DOLL YA CREEPS!" 
In the same post, Winter also took a second to clapback at a commenter who said, "When you were perfect," by replying, "This got taken of me two days ago."
That said, Winter's original post with Hyland's comment was apparently taken down by Instagram for alleged copyright infringement (Winter was sent the photo by someone on Twitter). The actor has since reposted the image to her account, writing, "Posting again for the idiots who took down MY PHOTO for violating someone else's copyright. They violated my space so I should at least be able to post it when I want to or just not be fucking photographed. Will repost every time it's taken down." Check out her new Instagrams below.