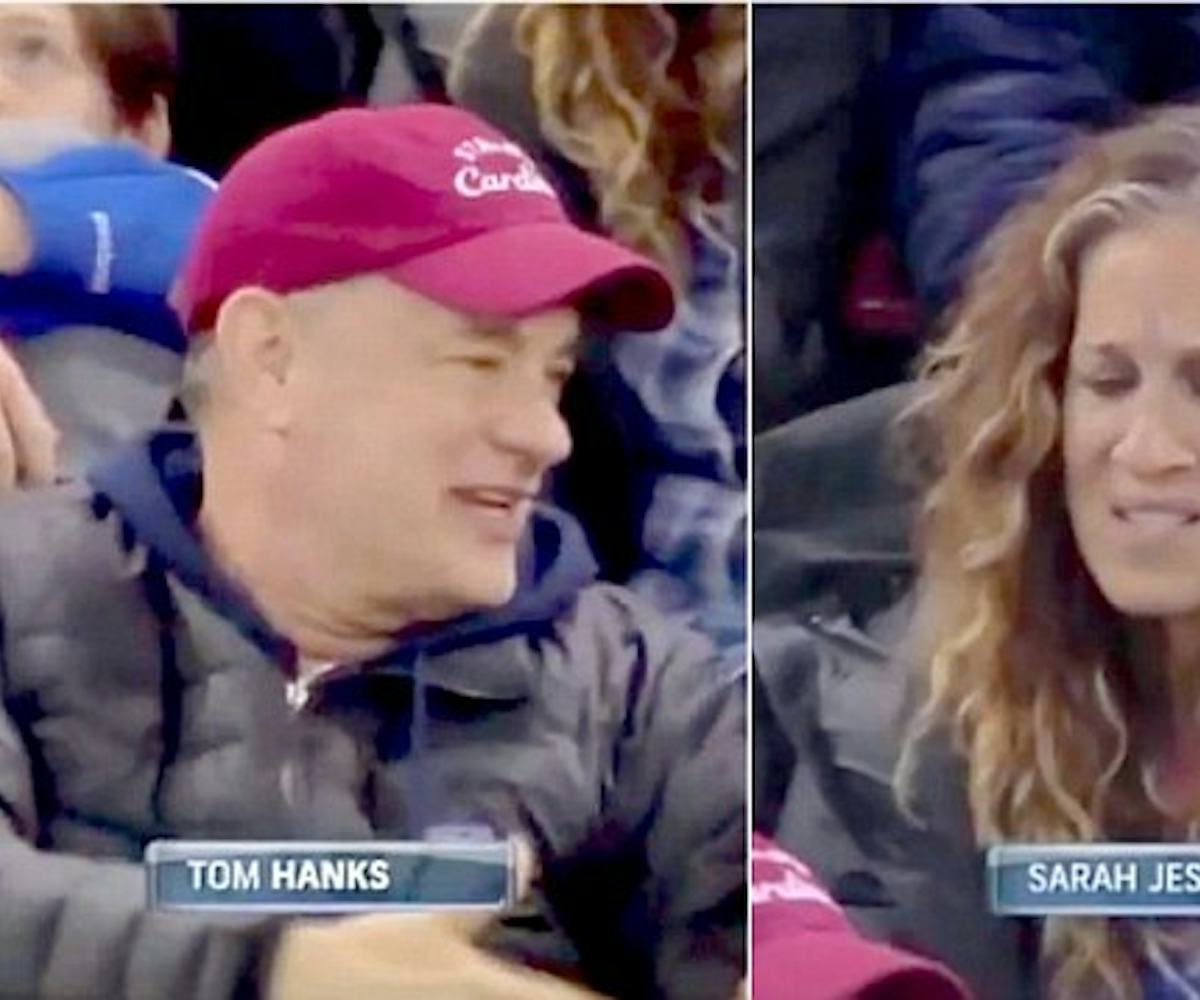 sarah jessica parker throws tom hanks mega shade
Tom Hanks, who sometimes goes by the name of Most Beloved Human in America, was at the New York Rangers game last night with his son, Chet. Because he is famous, the camera naturally found its way to his face, only to pan up and find that behind him, someone equally as famous was also taking in the hockey game. Her name is Sarah Jessica Parker, and whatever Hanks was doing or saying, SJP did not look impressed. 
Based on the Vine that captured the moment (obviously), Hanks seems to be telling his son a barn burner that, according on his hand gestures, either involved a pregnant or a fat person, both of which can be sensitive subjects if not approached correctly. Whatever it was, Parker was having none of it. There's a bunch of photos of the two of them laughing it up throughout the game, so any nastiness between the two of them is just a promise this amazing Vine can't keep.