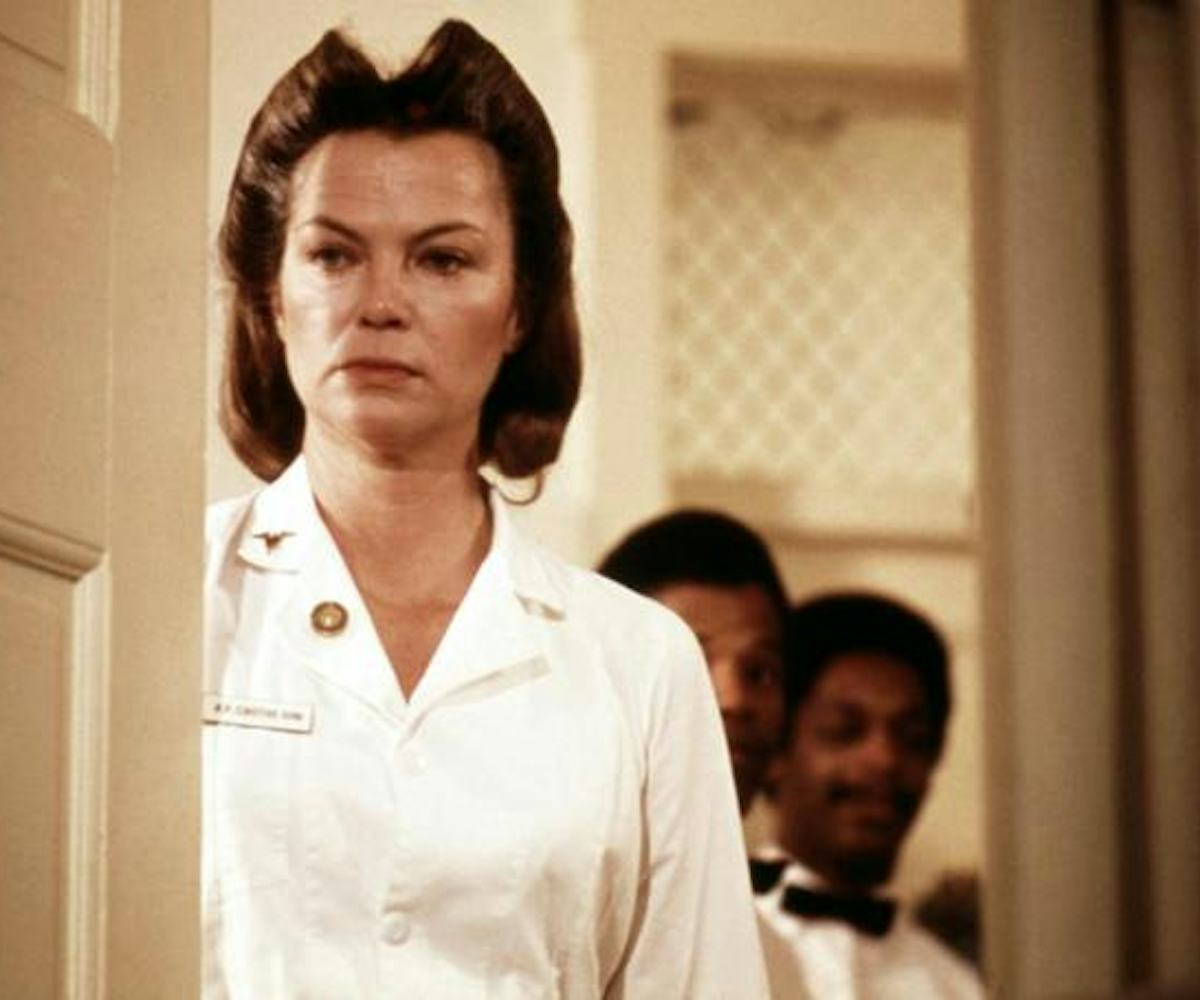 Ryan Murphy And Sarah Paulson Are Bringing An Iconic Villain To Netflix
A series about Nurse Ratched from 'One Flew Over the Cuckoo's Nest' is on the way
Ryan Murphy truly does not give a f*ck. The man who gave us the insanity that is American Horror Story and the audacity that is American Crime Story has a new trick up his sleeve. Now, he's taking one of the most iconic and untouchable characters in movie history and showing us where she came from. According to Deadline, Murphy has struck a deal with Netflix for a two-season, 18-episode series about One Flew Over the Cuckoo's Nest character Nurse Ratched, who also happens to be one of the most terrifying villains in movie history. Naturally, Sarah Paulson is slated to star in the show, which is simply being called Ratched. 
Because everybody wants to be in the Ryan Murphy business, Netflix won a bidding war that included Hulu and Apple. The show's story will begin in 1947 and "follow Ratched's journey and evolution from nurse to full-fledged monster," according to Deadline. Think of it as Scrubs-meets-Breaking Bad. 
Ratched, who first appeared in Ken Kesey's novel version of Cuckoo's Nest, became an immortal cultural figure when the film adaptation came out in 1975. Louise Fletcher won a Best Actress Oscar for her portrayal of the character, despite only appearing on the screen for a limited time, and the character was named by AFI as the second greatest screen villain of all time, behind only the Wicked Witch. Speaking of which, get on that Murphy.