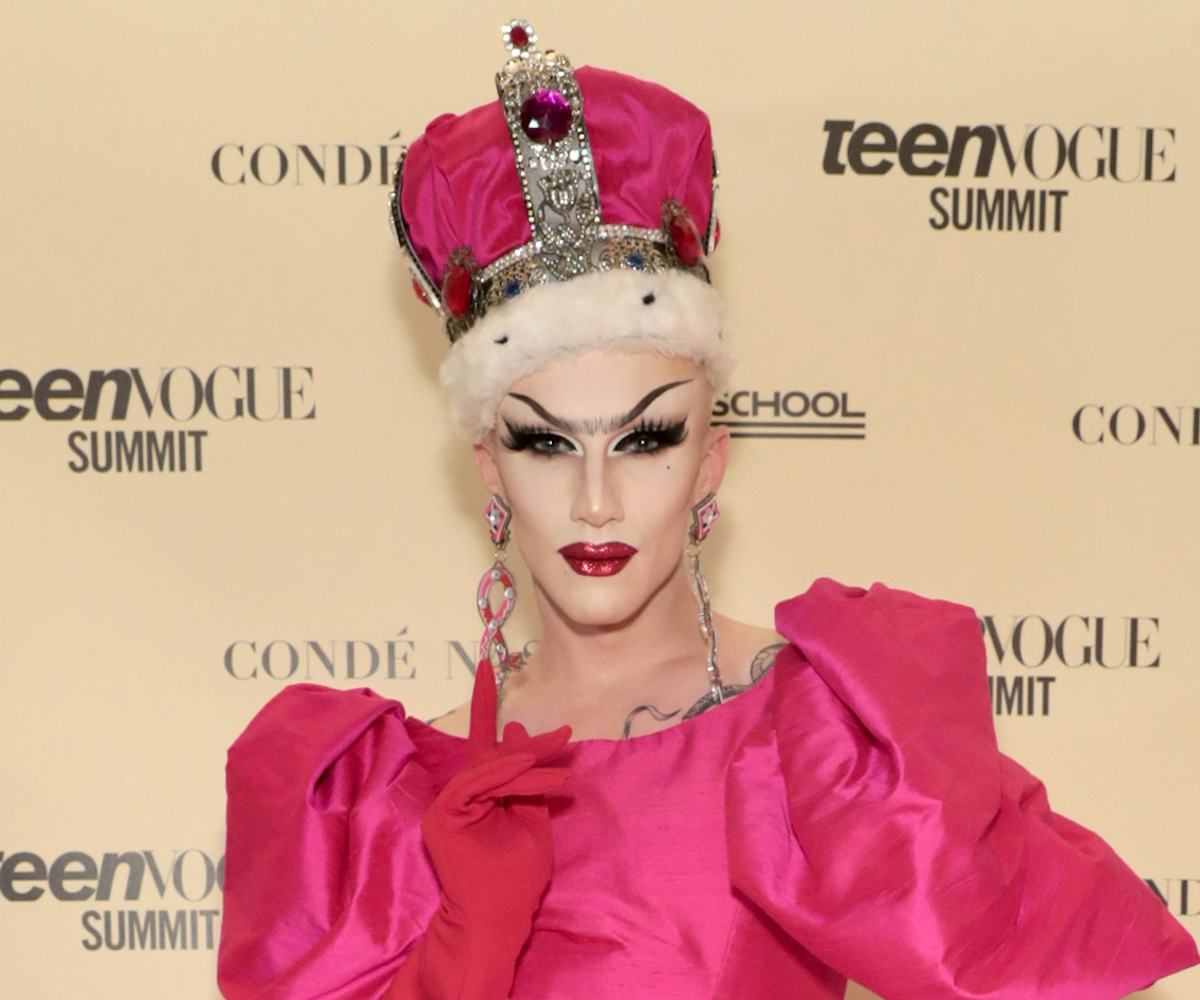 Photo by Cindy Ord/Getty Images
Opening Ceremony Taps Sasha Velour For NYFW Collab
With plenty more surprise guests set to perform
NYFW just got a lot more fierce. Drag superstar and RuPaul's Drag Race Season 9 winner, Sasha Velour, announced a collaboration with Opening Ceremony for its NYFW showcase. 
The event, titled The Gift Of Showz, promises to "be a celebration of the art (and fashion) of drag, featuring appearances and performances from special guests." Velour assured that the guests are well worth the hype, so plan to conclude your summer of scams by scheming a way into this show. 
The poster itself is an "epic collab," featuring visuals photographed by AJ Jordan and Photoshopped by Sasha Velour herself, with Johnny Velour's incredible hand modeling skills pulling it all together. Check out all the details in Velour's post, below. 
Opening Ceremony previously took over the happiest place on earth, lining up its spring runway show with Mickey Mouse's 90th birthday at Disneyland.