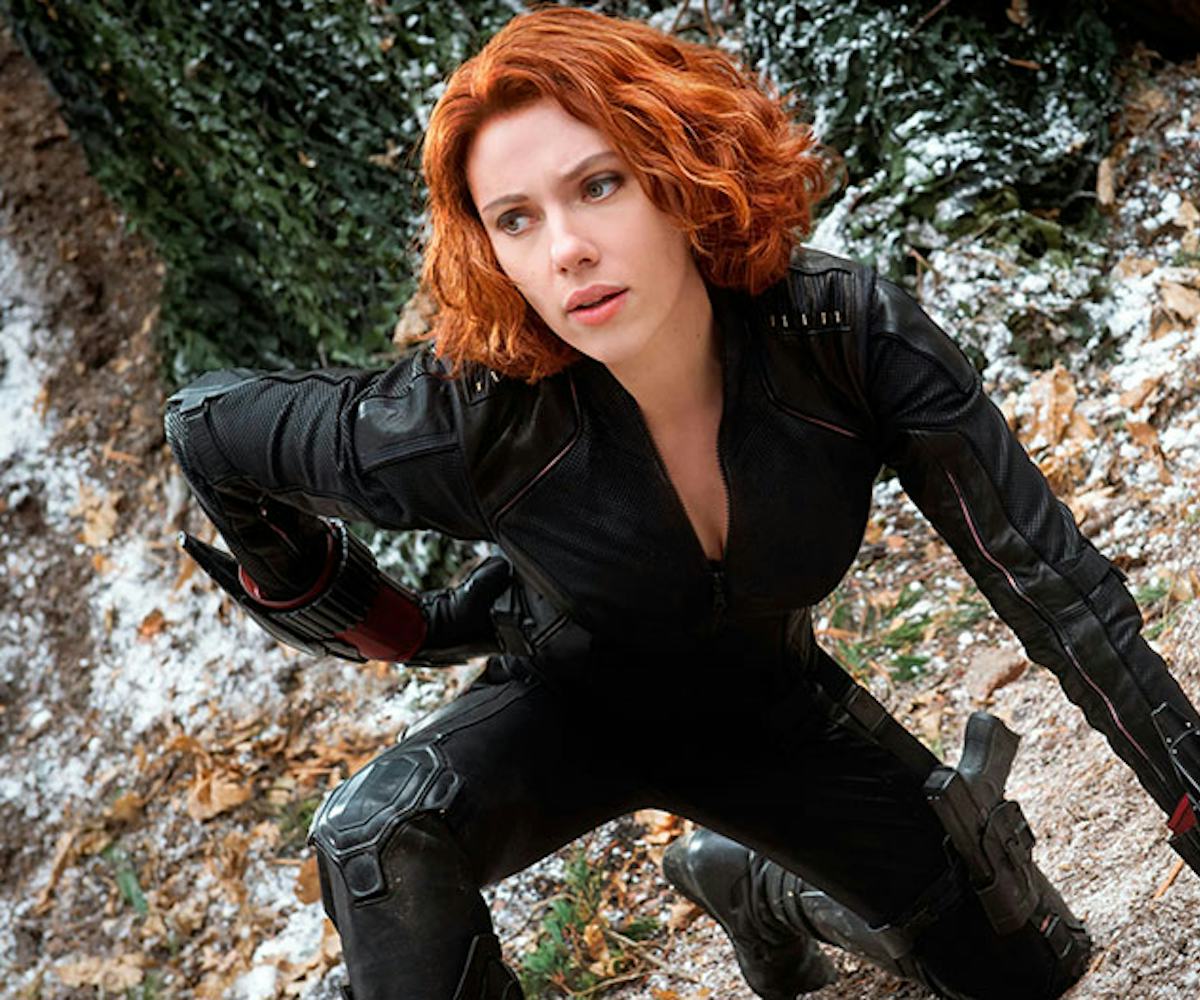 Photo: Courtesy of Walt Disney Studios Motion Pictures
Scarlett Johansson's 'Black Widow' Movie Is Sorta Happening
because marvel gets girls, y'all
This! This all day! When Scarlett Johansson stopped by Saturday Night Live this weekend, she dropped off a trailer to the one Marvel movie people seem to want more than Age of Ultron: the Black Widow one. Was it real? No. It was better than real.
We won't spoil the clip for you, though; that's not our style. Suffice to say, it's filled with more Katherine Heigl romcom tropes than exploding buildings and killer robots (though there are exploding buildings and killer robots).
In addition to being damn funny, the clip is biting and necessary. More so than any superhero franchise, the Marvel films are notable for their ability to activate, engage and sometimes enrage passionate female fans (all those Tom Hiddleston memes being incontrovertible proof). It's all thanks Marvel's formula of humor, spectacle and well-rounded characters of both sexes. Still, 11 movies into the series, we've yet to see a release anchored by a woman—a fact made only more fist shaking given that Johansson's leather-clad Black Widow is a fan favorite. By wrapping the Widow in the only genre that Hollywood execs seem to think women want—the romcom—ScarJo and SNL have achieved more in the way of skewering these outdated expectations than a hundred think-pieces could.
Now, we do have a Captain Marvel film written and possibly directed by women arriving in 2018. Until then, we'll have to stick to the Widow eating ketchup and cereal with her gay Asgardian roommate.