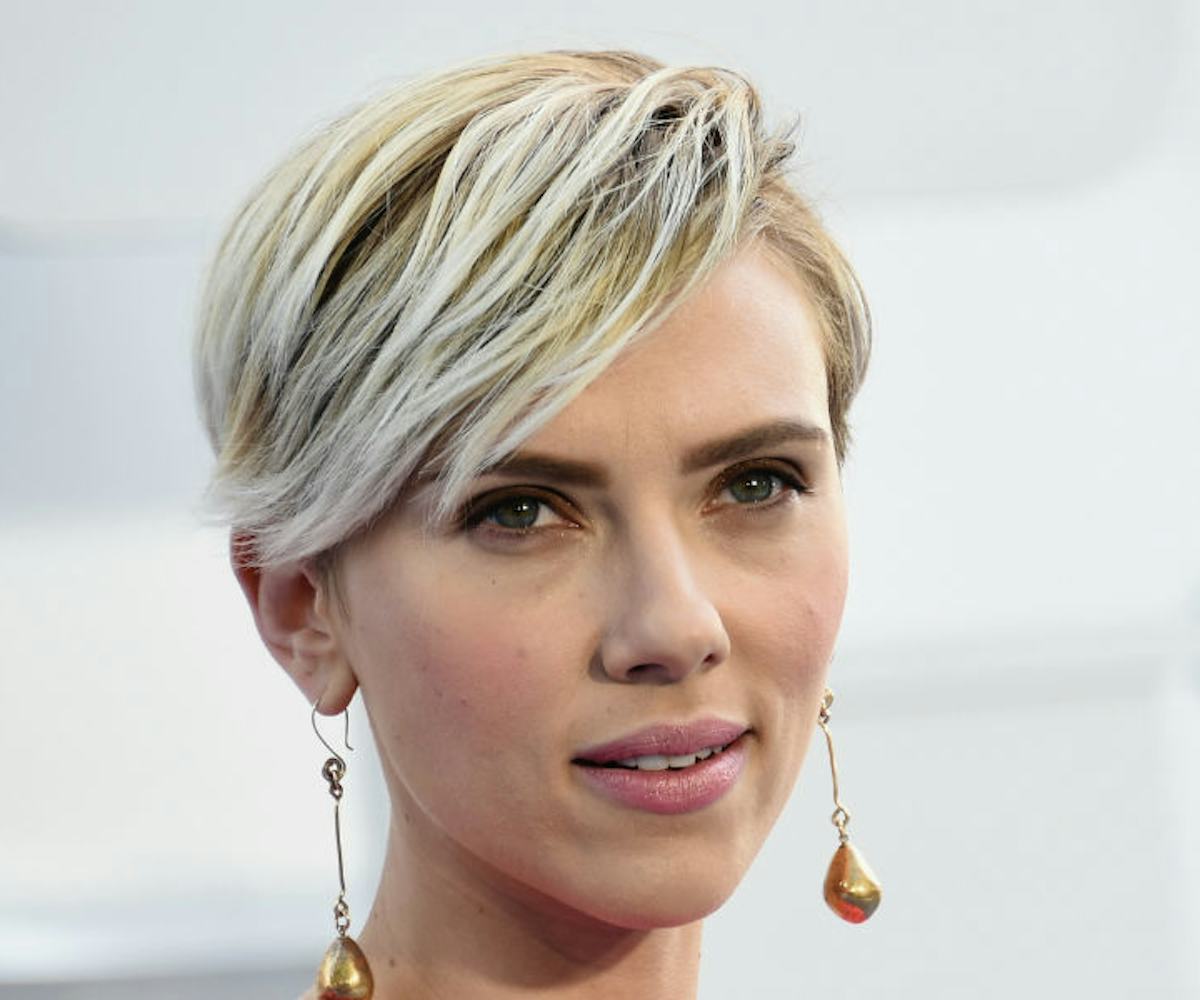 Photo by Michael Buckner/Getty Images.
Trans Actors React To Scarlett Johansson's Controversial Casting
"Oh word?? So you can continue to play us but we can't play y'all?" 
Transgender actors are not pleased with Scarlett Johansson's latest role.
Earlier this week, news got out that the actress is set to play a trans man in an upcoming film from the director of Ghost In The Shell. Naturally, people were upset with the decision (especially given the fact that this isn't Johnasson's first appropriation offense), including a lot of trans actors in the industry.
The biggest issue is the fact that cisgender actors are able to play trans actors, but trans actors aren't given the opportunity to play cis roles. "I wouldn't be as upset if I was getting in the same rooms as Jennifer Lawrence and Scarlett for cis roles, but we know that's not the case. A mess," Transparent actress Trace Lysette wrote on Twitter. She adds: "And not only do you play us and steal our narrative and our opportunity but you pat yourselves on the back with trophies and accolades for mimicking what we have lived... so twisted. I'm so done…" Sense8's Jamie Clayton had a similar take. 
It doesn't help that Johansson had such a flippant reaction to the backlash. In a statement given to Bustle, she reportedly said: "Tell them that they can be directed to Jeffrey Tambor, Jared Leto, and Felicity Huffman's reps for comment." What she doesn't note is that all three have also received backlash for the trans roles they've taken on, with Tambor even calling for more trans actors in his 2016 Emmys speech. 
Trans activist Jen Richards suggested The Hollywood Reporter organize a roundtable about trans casting issues, which Laverne Cox co-signed. A day later, Cox reflected on the controversy, stating: "A few weeks ago I was so emotional after watching #PoseFX. I said to myself 'Now there are no excuses for not hiring trans actors for trans roles & as leads in films and TV.' All this talent is proof that we can deliver & carry shows. We are talented, trained professional & ready." There's been no update as to whether a roundtable discussion is in the works.