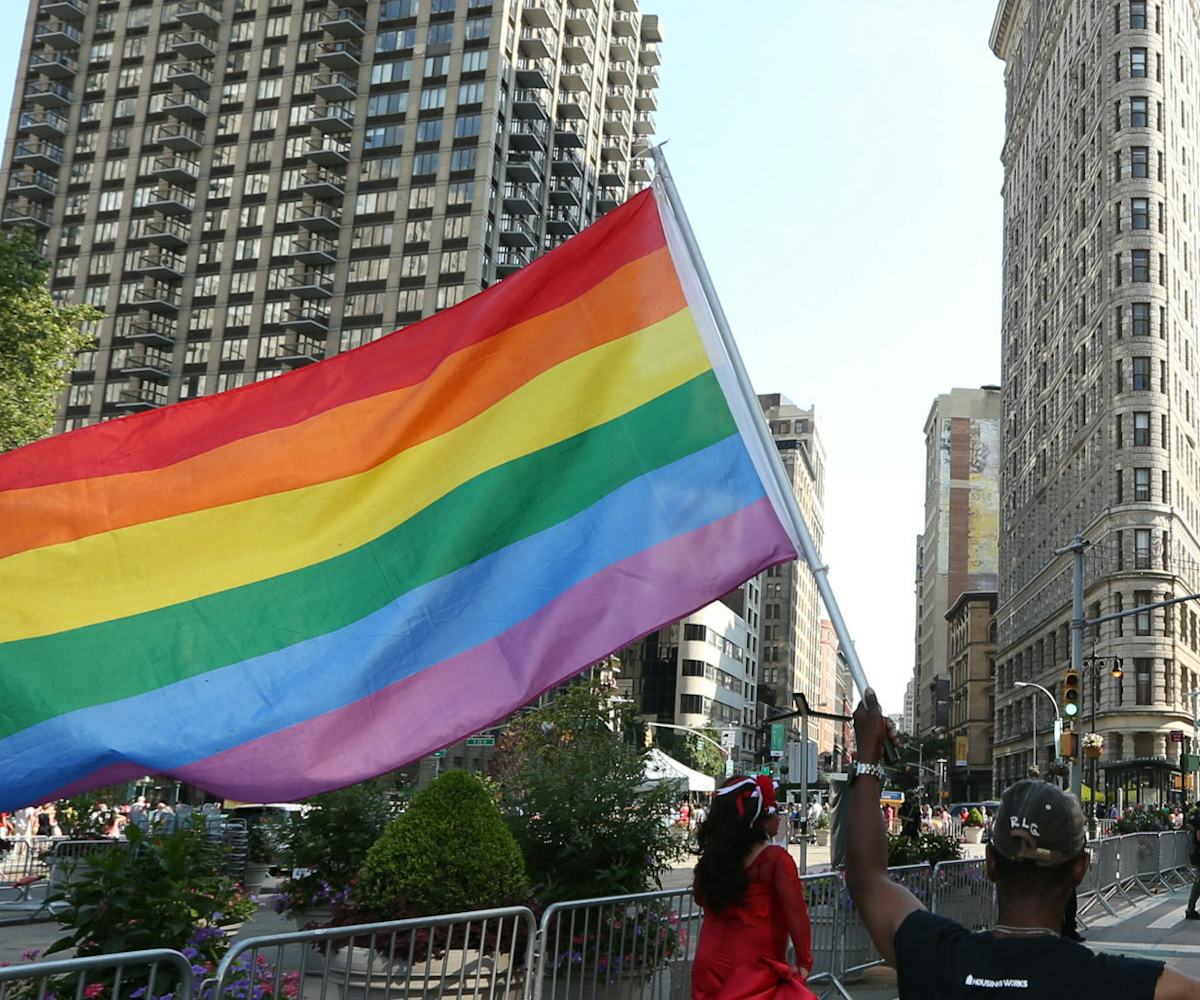 Photo by Rob Kim/Getty Images for Housing Works
Scotland Is The First Country To Implement LGBTI Education In Schools
Scotland has become the first country to introduce a curriculum focused on LGBTI issues into its schools.
Deputy First Minister John Swinney announced the measure to parliament on Thursday. "Our education system must support everyone to reach their full potential," he said in his announcement. "That is why it is vital the curriculum is as diverse as the young people who learn in our schools."
The measure will give all state schools the ability to teach LGBTI inclusion and equality, with different focuses across age groups and school subjects. The Scottish government's website notes that there will be a variety of themes included in the curriculum, including "LGBTI terminology and identities; tackling homophobia, biphobia, and transphobia; prejudice in relation to the LGBTI community; and promoting awareness of the history of LGBTI equalities and movements."
This measure comes after a push from Scotland's LGBTI Inclusive Education Working Group, who campaigned for the curriculum to be more inclusive of queer issues. It gave the government 33 recommendations for helping to "improve the learning experience for LGBTI young people," which the government is now working to implement in state schools.
Deputy First Minister Swinney noted that the recommendations are expected to "improve the learning experience of LGBTI young people," and will "support all learners to celebrate their differences, promote understanding, and encourage inclusion."
Every other country in the world, take note.