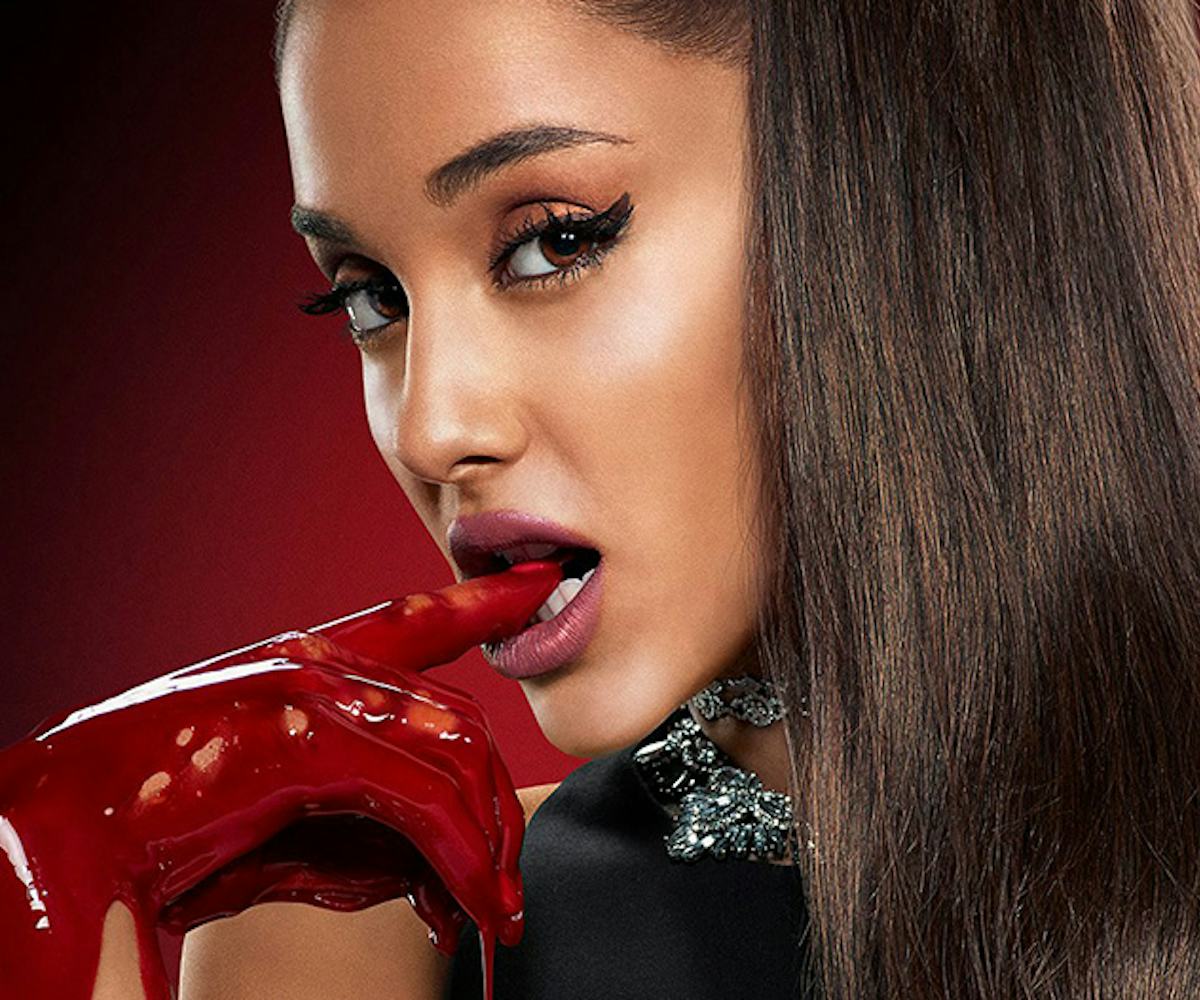 Photo: Courtesy of FOX.
Ariana Grande Was The Best Part Of 'Scream Queens'
As predicted, the series premiere of Ryan Murphy's latest televised venture Scream Queens was a hot, bloody mess. The two-hour premiere left no stereotype un-parodied and no pretty sorority girl safe. Emma Roberts proved she's got the chops to play the Regina George/Heather #1 role with aplomb, but her scene-chewing was nothing compared to the nuance of Ariana Grande.
Playing Chanel #2, an uppity college girl with a penchant for colonics, Grande fit right into Roberts' hoard of Plastics. Until she didn't. Spoiler alert! Grande breaks free of Kappa Kappa Tau, but not in a good way. As she packs her bags to make that break and—to quote her hit single—become who she really are, the Red Devil meets her in her boudoir. It is then that the show's best scene unfolded.
Of all the ways one could go, texting your Grim Reaper is one of the oddest. But that's what happened. She walked into the light channeling the spirit of Mariah Carey's lost note. For better or worse, she mustered enough strength to fire off that final Tweet, too. She's not gone, though. Murphy Tweeted her return. Looks like the Red Devil is going to have to drag Chanel #2 by the half-pony if he really wants her gone.
http://yourstrulyariana.tumblr.com/post/129704868425/chanel-2-death-scene