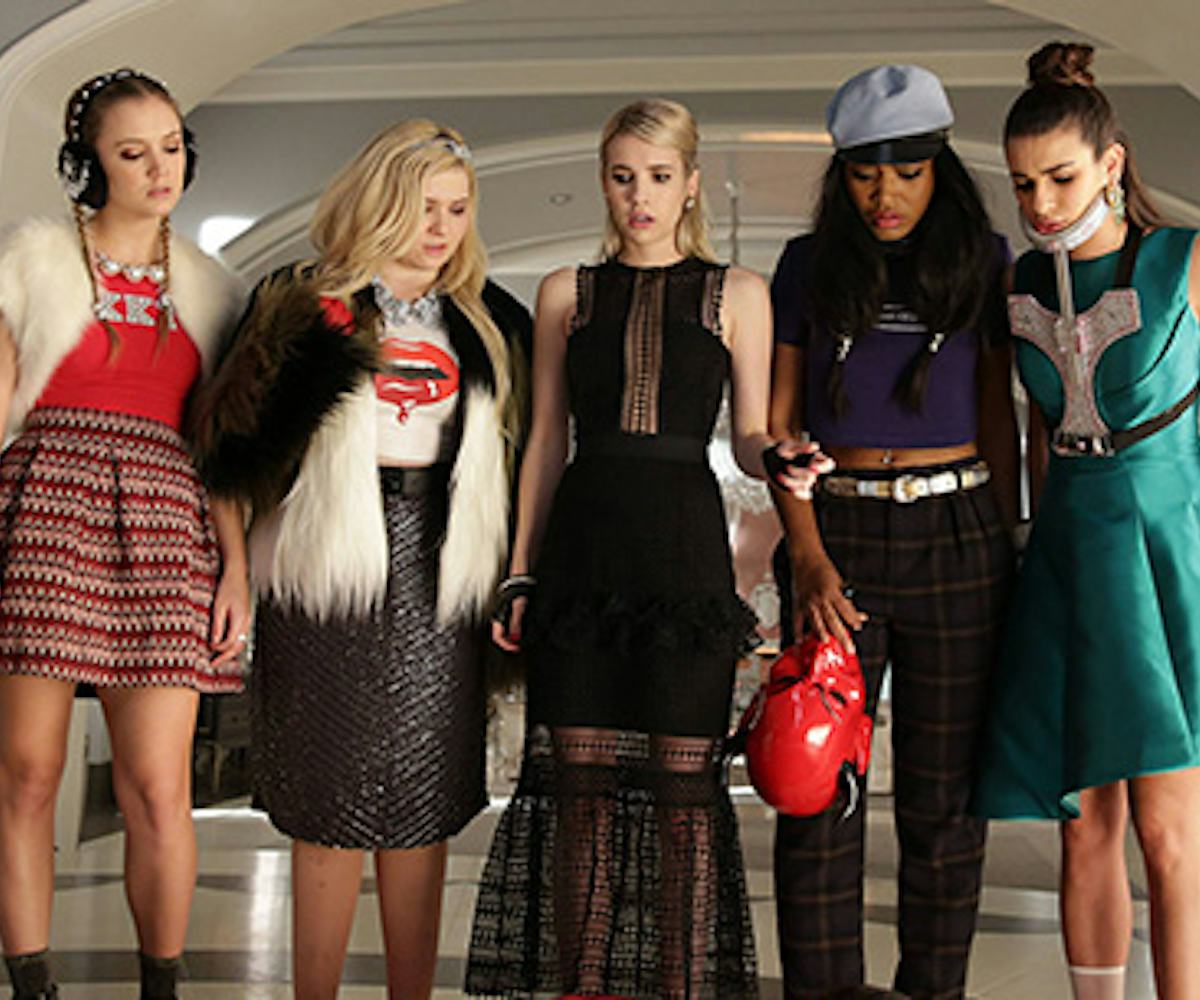 Photo: Patti Perret/FOX.
Guess Who The Red Devil On 'Scream Queens' Is
you probably know, but still…
It is with a heavy but pleased heart that we must say farewell to the pretty, evil girls of Kappa Kappa Tau and the horned-up adults of Scream Queens. The obnoxiously camp excuse of a show wrapped its first season last night, with some calling it fun and others saying it was "nothing to shout about." For our two cents: It was a fine ending—maybe 20 minutes too long, but the ending was never the point of the show. The glib dialogue, narcissism, and plain evil each episode projected was entertaining enough. So much so, that the Red Devil's reveal always felt like it was going to be a nice footnote to an already delightfully evil narrative.
And it was. 
Ryan Murphy, one of the show's creators, said early on in the season that we met the Red Devil killer that haunted the Wallace University's elite sorority in the first episode. KeKe Palmer, one of the show's standout performers, said the Devil's true identity was "really obvious." So, duh; of course it was Lea Michele's death-obsessed character Hester. We knew one-half of the Red Devil killing duo was a girl and that she was from Kappa. We also knew that her twin, the other killer, Boone, was one of the babies born in the bathtub in 1995. A lot of people thought Chanel #5, Abigail Breslin's character, would be the killer since she, other than Hester, was the only Kappa girl without a solid backstory. But in the world of camp, the most obvious contender is usually it, and that just so happened to be Michele.