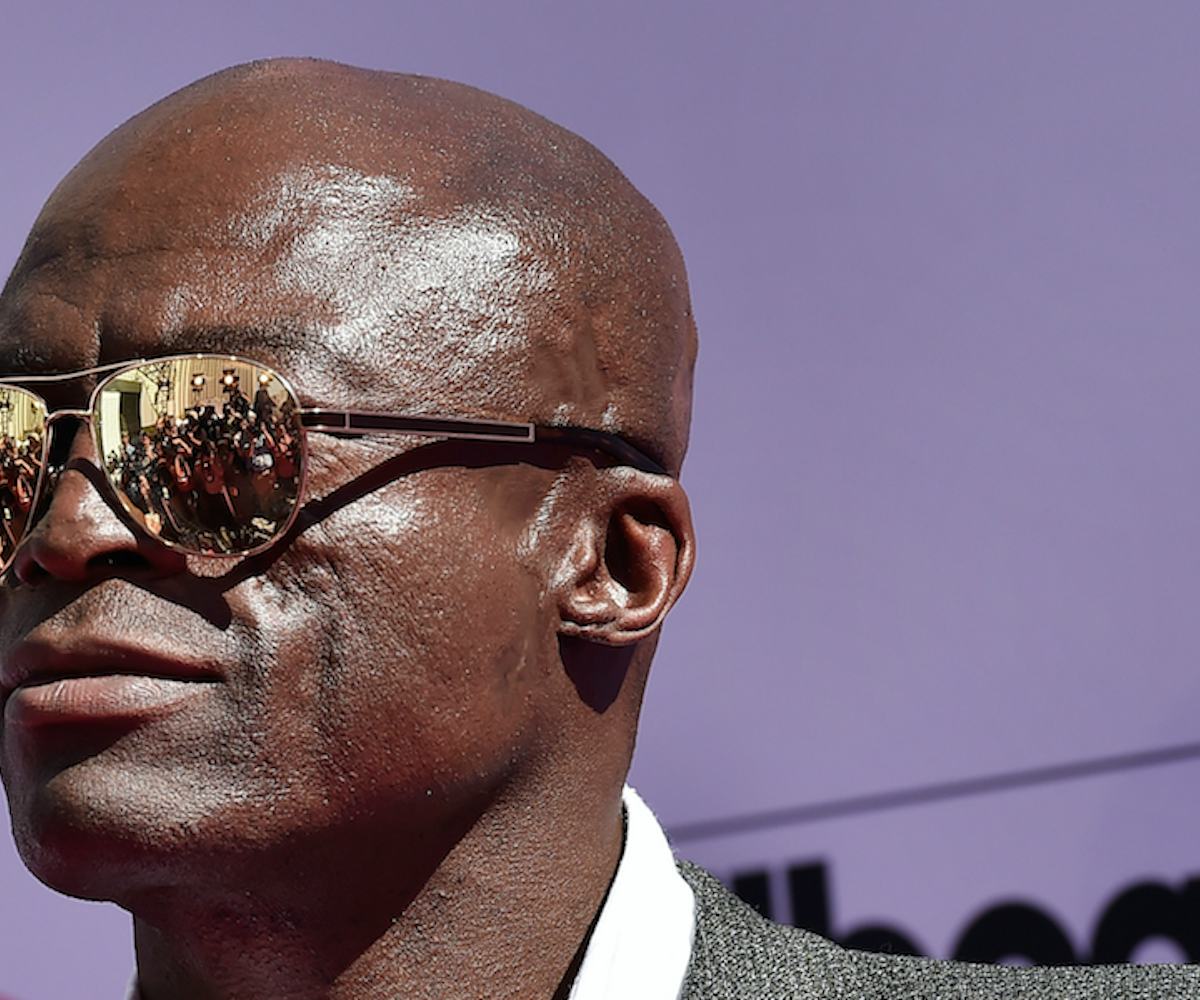 photo by David Becker/getty images
Seal Started Beef With Oprah, And Chrissy Teigen Came To The Rescue
It all started with an Instagram post
This year is already shaping up to be a strange one, thanks to a new feud between, wait for it, Seal, Oprah, and Chrissy Teigen. On Wednesday, the singer took to Instagram to share an old photo of Winfrey kissing disgraced ex-producer Harvey Weinstein (who she has since publicly denounced) on the cheek with the text "When you have been part of the problem for decades… But suddenly they all think you are the solution" stamped across.
"Oh I forgot, that's right.....you'd heard the rumours but you had no idea he was actually serially assaulting young stary-eyed actresses who in turn had no idea what they were getting into. My bad. #SanctimoniousHollywood," he wrote in a caption under the post. Many took this post to be in response to Winfrey's instantly legendary Golden Globes speech in which she emphasized the importance of believing women who come forward with accusations against predatory men. And though Winfrey hasn't directly responded to the post, Chrissy Teigen did, cryptically suggesting that he shouldn't be one to point fingers: "Hmm. Let's just say we've all heard things about each other, haven't we?"
This isn't the first time someone has tried to hint at the complicity of powerful women when it came to Weinstein's abuse—last month, an anonymous street artist suggested Meryl Streep knew about his despicable behavior all along. The irony of the entire situation is that this very act of accusing women of being liars is exactly what Oprah was rallying against in her speech. Just because someone has taken a photo with a person doesn't necessarily mean they knew all of the horrible things they have done. 
And if Seal is upset with Oprah over taking a photo with Weinstein once upon a time, maybe he should be using that same energy toward other celebrities, including his ex-wife, Heidi Klum.