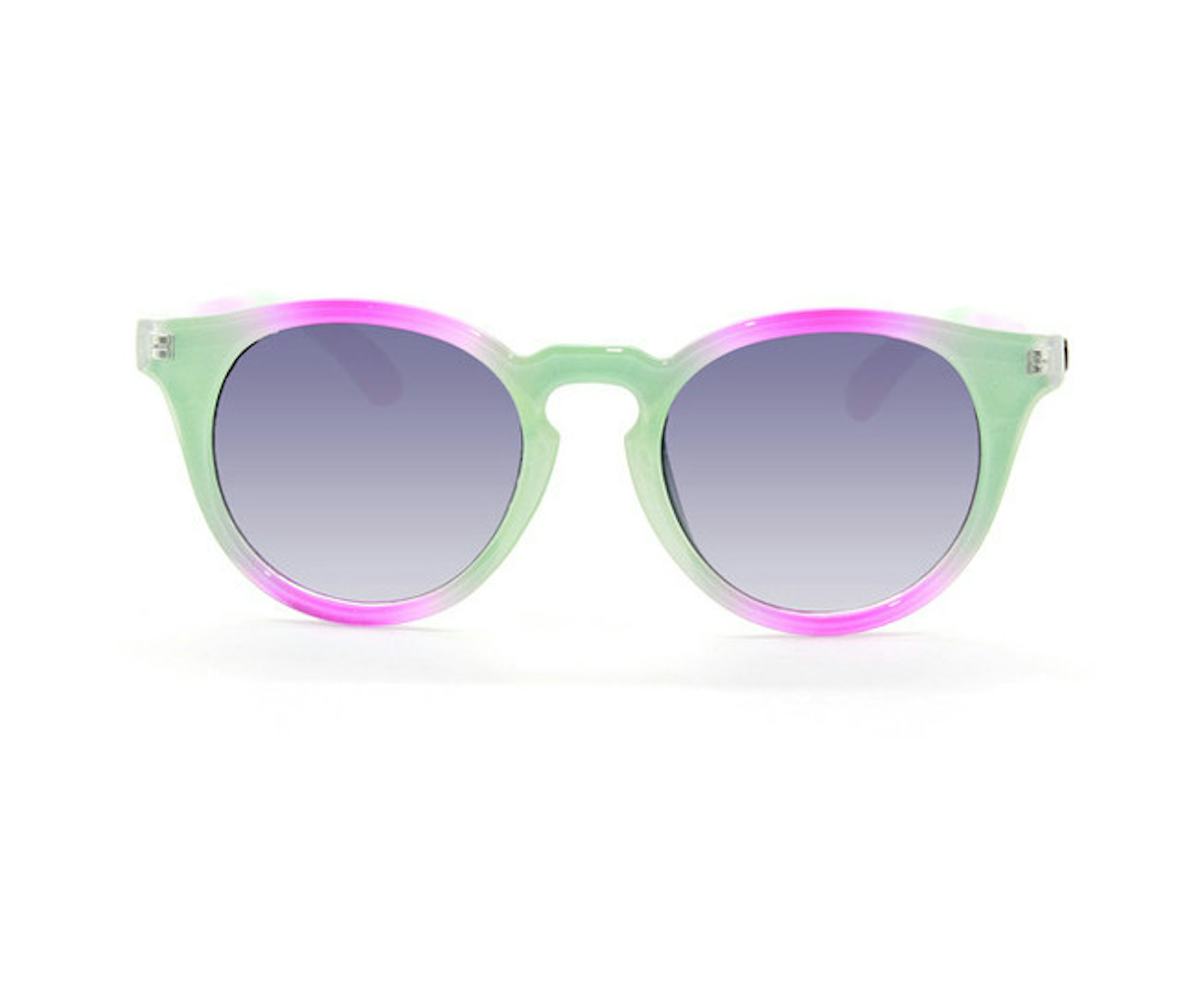 editor's pick: candy crush
get your seapunk fix with these sweet sunnies.
What did I think of Ke$ha's sea punk hair at the American Music Awards? Well, considering that I couldn't stop saying "omigosh" when the first camera panned to her, it's safe to say that I find it to be the ultimate red carpet look for a party monster pop star. Her pretty-in-pink and seafoam locks paired with a classic black dress is exactly the risky-but-not-insane look that I'd want to pull off in my Hollywood dreams.
But, just in case you're not into hair chalk or taking the plunge with the real dye, I've got a super easy way for you to sport the cotton candy colors, and it's totally temporary and mess-free. These Quay Eyeware Whim Shades are the definition of eye candy; they make me want to go to a carnival in the summer and eat teal-and-rose tinted fluffy goodness on a stick. So whether you're looking for a style piece that incorporates My Little Pony memories, Ke$ha style, or the flavor of summery treats into your wardrobe, these fade-in sunnies are the sweetest thing. Go get stuck on them in the NYLON Shop!