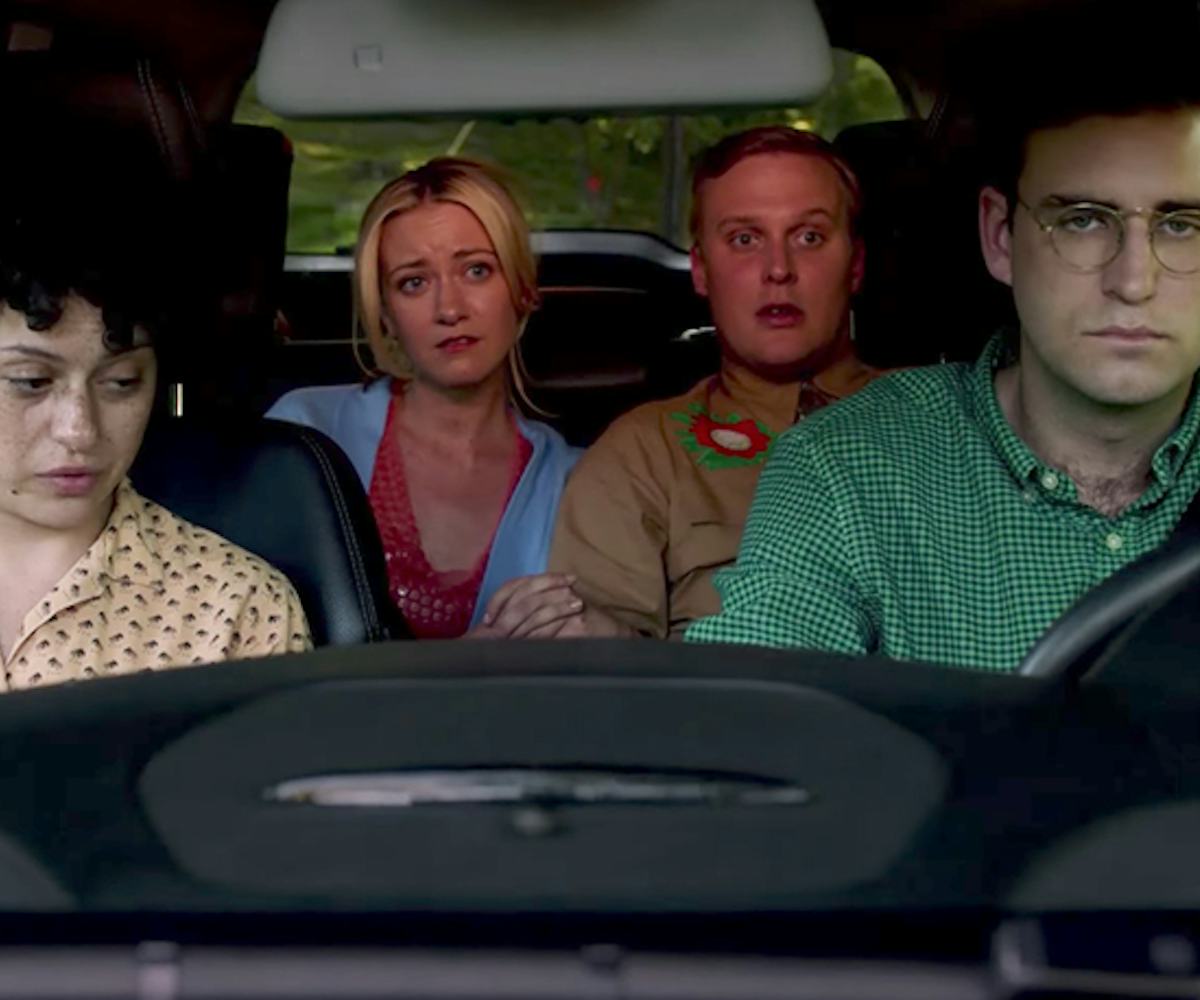 Image via TBS
Dory And The Gang Hide The Body In New 'Search Party' Trailer
The new official trailer for the second season of Search Party opens with Dory, Drew, Elliott, and Portia riding back to Brooklyn, New York, stunned. They've just killed a man, and they also need to make it back to the city for brunch. 
"We're gonna be the only people we know who have gone through something like this," Dory, played by Alia Shawkat, says as the gang decides whether or not to tell anyone about what happened. At the end of Season 1, Dory accidentally kills a man in self-defense, thinking she's going to save her friend, Chantal (Clare McNulty). Only, it turns out, Chantal never needed her help. 
"What happened here was a terrible accident," Elliott, played by John Early, argues, "and I don't think we should let it ruin the rest of our lives." 
In the clip, we see the group of friends struggle to adjust to normal life. "I need all of us to pretend to be normal, good, non-murders," Elliott says, but it doesn't look like they're succeeding. 
Elliott has a breakdown while burying the evidence, someone stages a bloody art performance, Dory loses it at a puppet show, and Chantal is back to ruin everything again. 
Search Party Season 2 premieres November 19. Watch the new trailer, below.