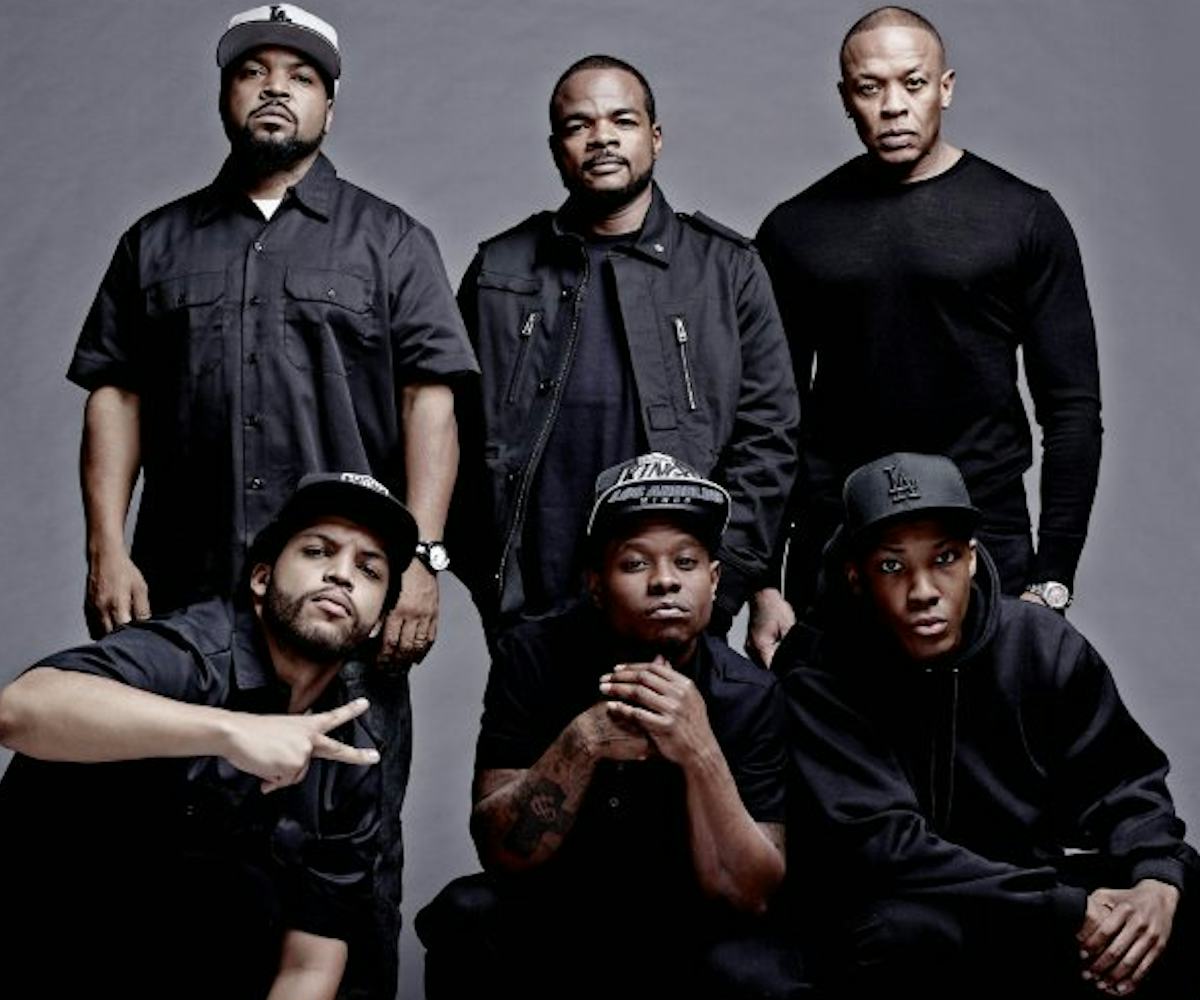 See a Leaked Trailer For the N.W.A. Biopic 'Straight Outta Compton'
The N.W.A. biopic Straight Outta Compton doesn't hit theaters until August 14, but thanks to a very generous Ice Cube, a fan with a smartphone and no moral code, and the power of the Internet, we now have out first blurry look at the trailer. The rapper and former N.W.A. member was performing in Sydney earlier this month, when he decided to show off the kinetic teaser for the F. Gary Gray-directed film.
In it, a rapid-fire montage depicts the group's meteoric rise as they exported gangsta rap from the ghetto to suburbia. But with mo money comes mo problems, and the movie seems to say that success comes with just as many dangers as life on the streets. You get glimpses of the stories main players: Jason Mitchell as Eazy-E, Corey Hawkins as Dr. Dre, O'Shea Jackson Jr. as Ice Cube, and Paul Giamatti as the group's manager, Jerry Heller. And if the events depicted in the trailer seem a bit over the top, know that both Ice Cube and Dr. Dre executive produced the movie, to ensure maximum accuracy. Check it out below. 
Photo by Todd MacMillan - © 2014 - Universal Pictures