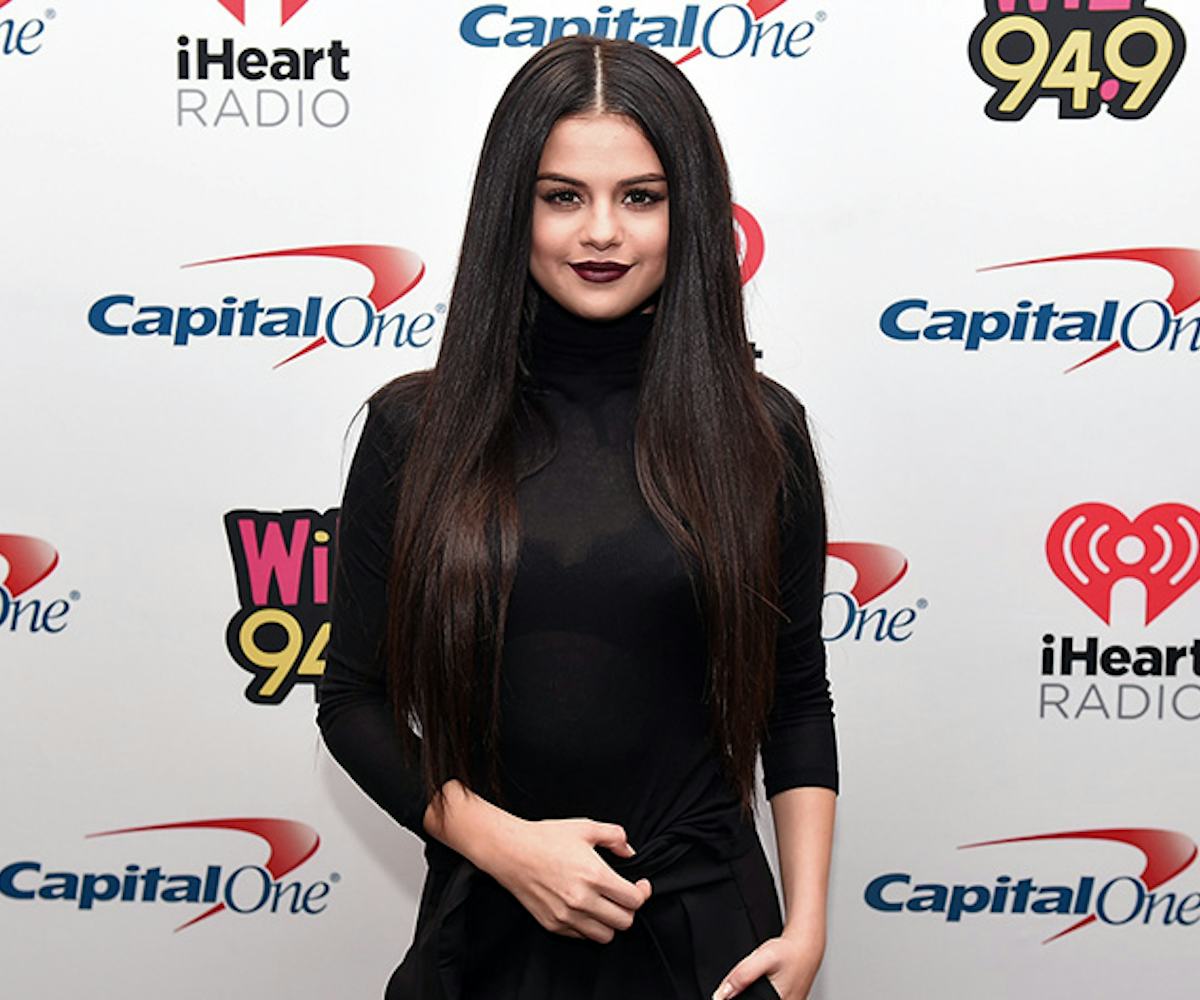 Photo by Kevin Winter/Getty Images for iHeartMedia.
Selena Gomez Will Produce A TV Series About Suicide
Selena Gomez is returning to the acting business, but this time, she'll be behind the camera.
Netflix recently purchased the small-screen adaptation of Jay Asher's 2007 young adult novel 13 Reasons Why. Selena Gomez is set to be its executive producer, alongside her mother. Speaking to Variety before Sundance, Gomez said, "I'm not going to star in it." In fact she isn't "quite sure" if she'll be on screen at all. As for its inception, Gomez explained, "Four or five years ago, she found this book end fell in love with it. I think I was still in high school. Now we're here. We took our time with it."
Asher's book follows the 13 reasons why high school student Hannah Baker commits suicide. She recorded the reasons on cassettes and mailed them to a boy named Clay, with instructions to pass along them along to her peers to explain how they influenced her decision. 
As for Gomez's life in front of the camera, expect to see her in the upcoming Neighbors 2 movie and The Fundamentals of Caring.