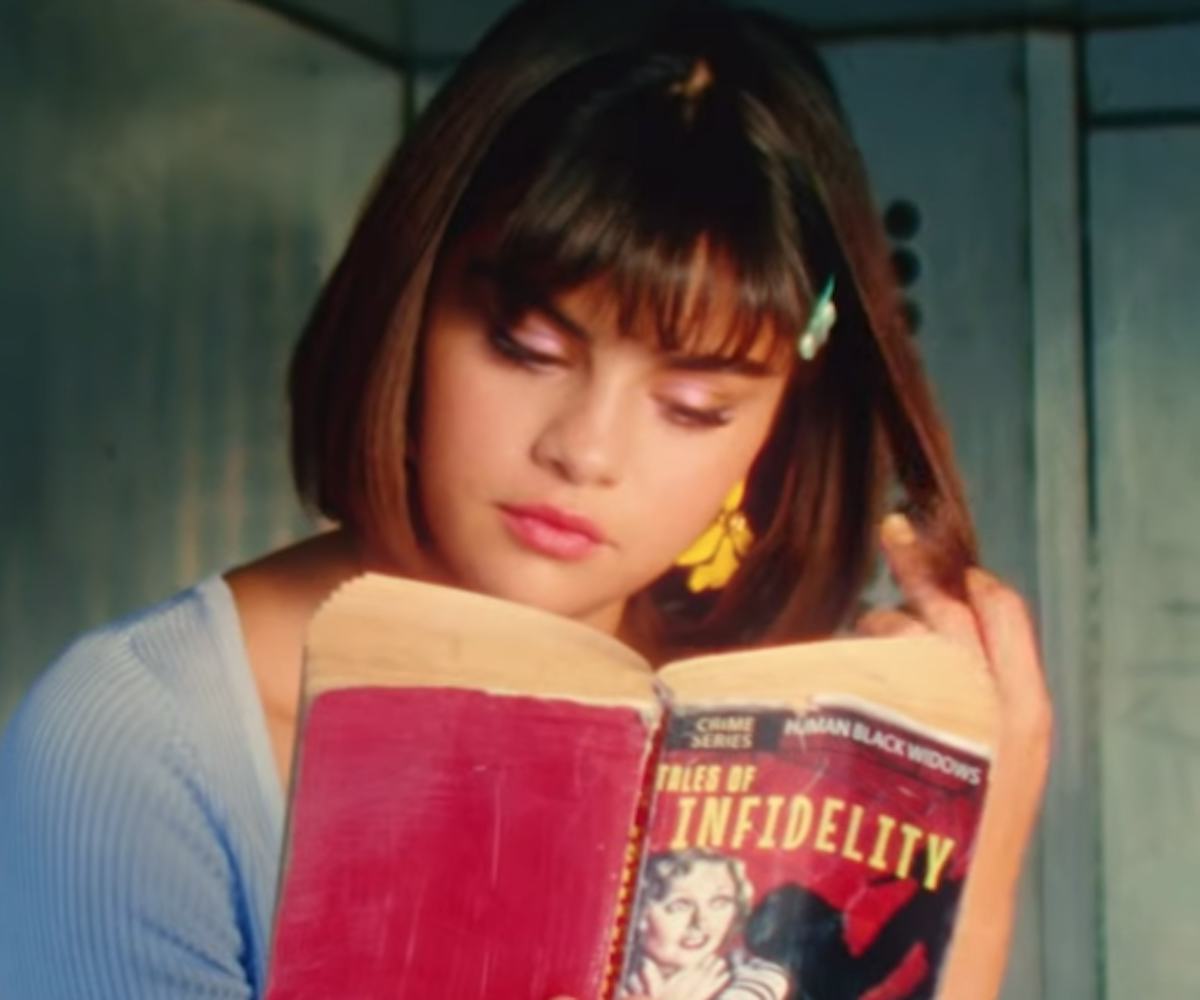 Screenshot via YouTube
Selena Gomez Is Accused Of "Ripping Off" This Artist
People are accusing Selena Gomez of "ripping off" artist Sarah Bahbah.
Last Friday, Gomez began teasing fans with stills from her new Director X-helmed music video for "Back To You," which features subtitled, retro shots of Gomez and her love interest on a joy ride. Following the release of the visual, fans were quick to draw comparisons between the aesthetic style of "Back To You" and the work of Bahbah, who is also known for her emotion-filled photographs featuring overlaid text.
"Like it's so clear... The style, the editing and even the captions. All of it just makes you think @sarahbahbah the second you look at these posts if you've been accustomed to Sarah's art for some time," wrote a commenter on one post. Another said, "This saddens me beyond relief. Why can't an artist support another artist instead of ripping off their craft? My head hurts for you @sarahbahbah." 
Others on Twitter also chimed in with comments like, "Selena Gomez must have no shame! she didn't credit @sarahbahbah for her artisitic [sic] ideas," and, "Selena Gomez is straight ripping off an artist not changing one damn thing."
However, Gomez's fans were quick to defend her, with some writing comments along the lines of, "I think we all know [Bahbah] didn't invent subtitles." It is also possible that the video was partially inspired by French new wave cinema, which is a popular style of film known for jump cuts, breaking the fourth wall, and its attitude of ennui. 
As for Bahbah, while she hasn't accused Gomez of anything herself, she did take to her Instagram stories to post a screenshot of a DM asking her how many people had sent her Gomez's video. Bahbah's response? "Well over 2000."
Gomez has yet to respond to the accusations.