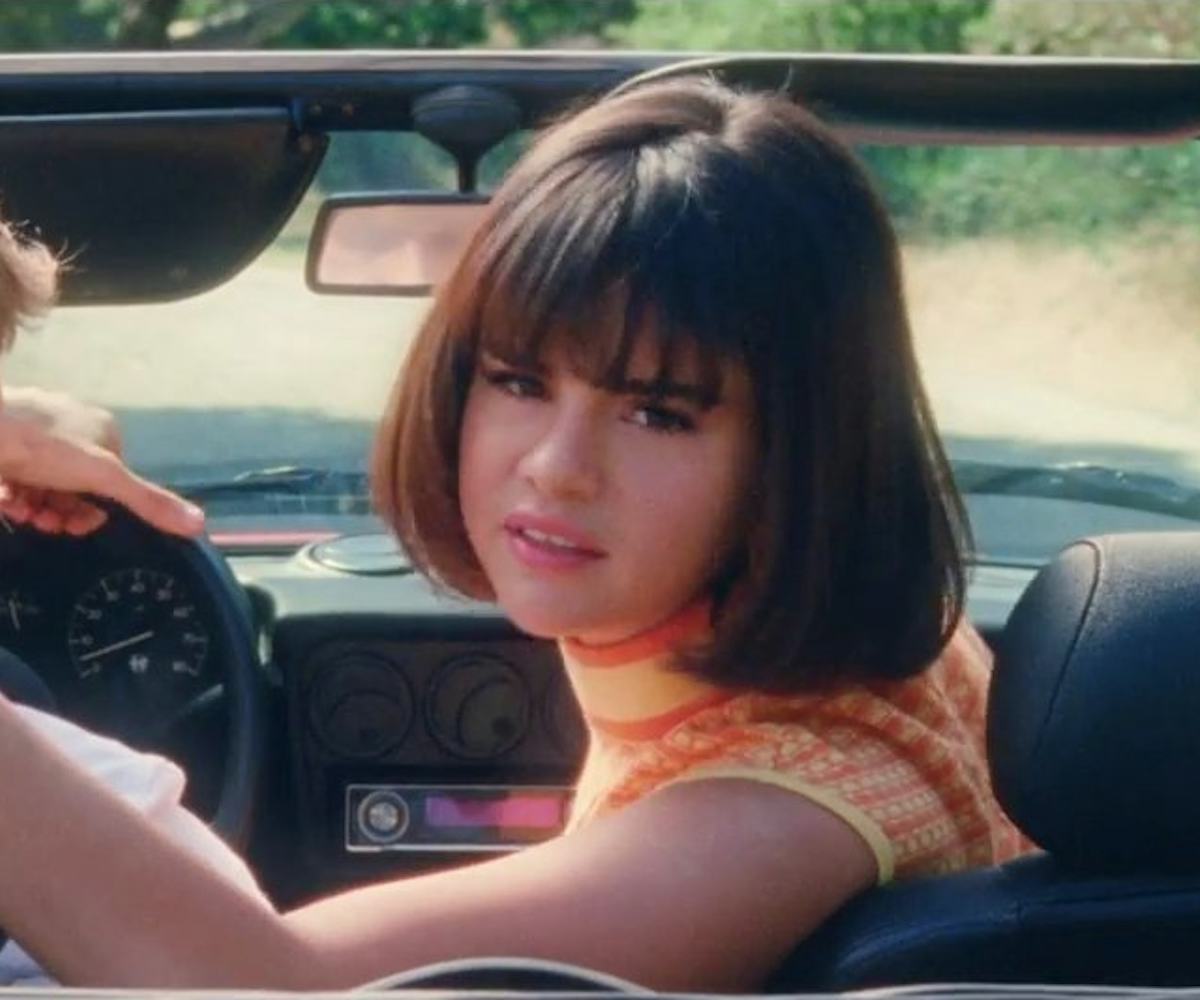 screenshot via youtube
Selena Gomez's New Video Is A Wes Anderson-Inspired Rom-Com
See the melodramatic visual for "Back To You"
Selena Gomez just released the visual for her latest track, "Back To You," off of the Season 2 13 Reasons Why soundtrack, and it's serving up some serious Wes Anderson vibes.
The video, which was directed by Scott Cudmore (who also helmed N.E.R.D and Rihanna's "Lemon"), sees a bored Gomez at a Gatsby-esque party. She eventually locks eyes with a blonde-haired guy, and when they meet, they hold hands and agree to steal a car. The couple's relationship is then chronicled by a series of silent movie-inspired squabbles, including one blowout fight regarding what they should do with the car after they realize they are wanted for theft. Their relationship reaches a tipping point after Gomez decides to burn the car to destroy the evidence in an attempt to avoid jail time. After storming away from her partner-in-crime, Gomez asserts that she wants to go back to the party. The short film then sees the couple's return to the soirée, where Gomez, despite having gone through all the drama with her beau, asks him if he wants to steal a car again. 
When the single premiered last month, fans and critics believed the lyrics referred to Gomez's years-long on-and-off relationship with ex Justin Bieber. Following the video release, numerous publications and fans have noted that the singer alluded to their relationship in the video, too, by including a book titled Tales of Infidelity in one of the scenes and using a Polaroid camera throughout, which Gomez used in a birthday message to Bieber on Instagram in March.
The video is the fifth in a string of one-off singles from the artist, following  "Bad Liar," "Fetish," and "It Ain't Me," and "Wolves." 
See the visual below.