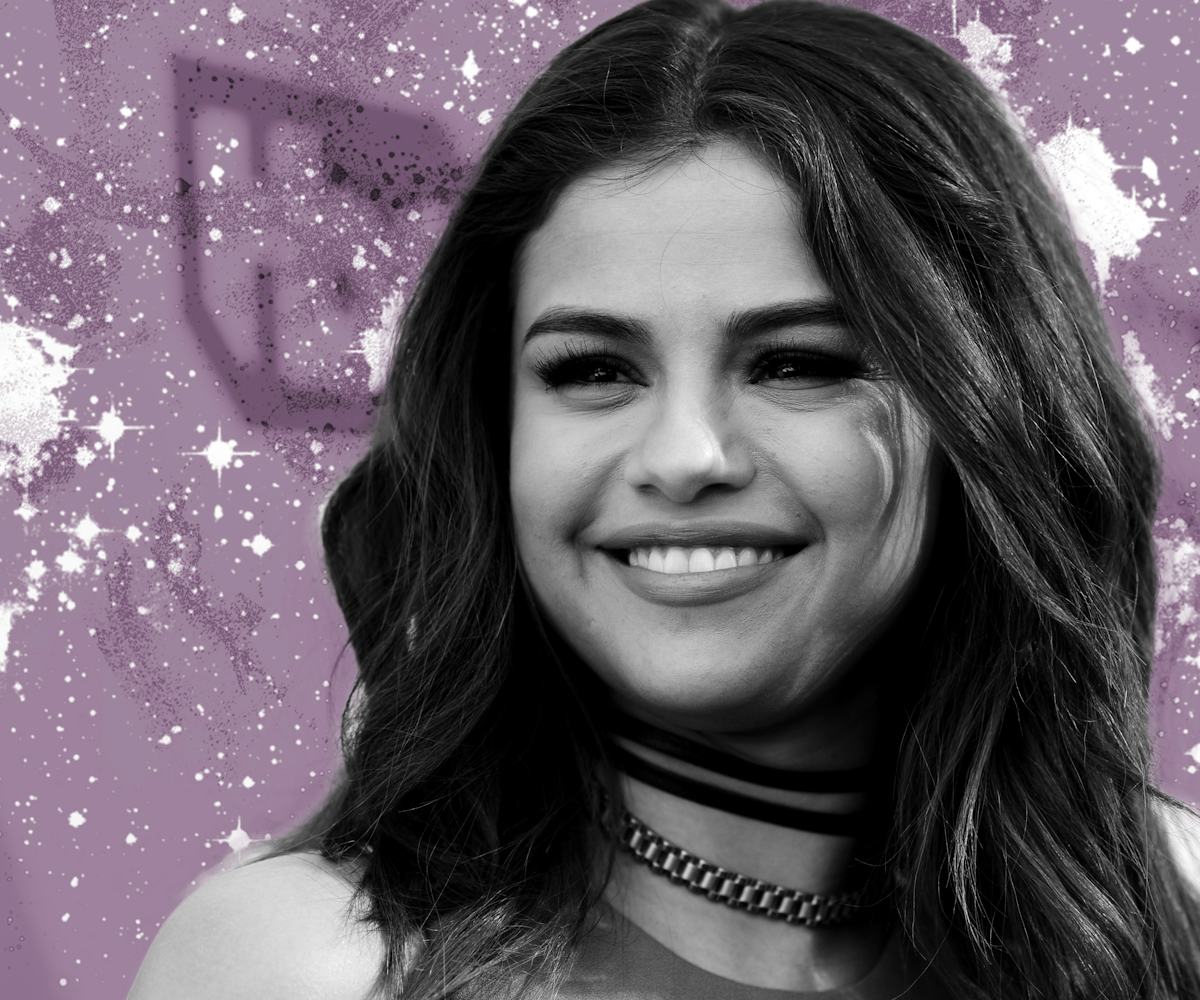 10 Selena Gomez Quotes That Will Make You Come And Get It
A toast to the singer on her 24th birthday
Selena Gomez has come a long way since her sugar-coated Disney Channel days. We've seen her move past a very public breakup with Justin Bieber and deal with tons of haters while establishing herself as a leading force in the world of pop music. Most recently, claiming the title of Queen of Instagram, Gomez is pretty much set for total world domination. Whether she's talking body confidence or chiming in on celebrity controversy, Gomez never fails to speak her mind. In honor of her big 24th birthday, we've brought you a handful of Gomez's most precious words of wisdom.
Throughout the years, this pop star singer has kept everything 100, but we managed to find 10 quotes that truly stand out amongst the rest. May these powerful words inspire your own Revival.
"I realize everybody wants what they don't have. But at the end of the day, what you have inside is much more beautiful than what's on the outside!"
Even back in the aughts, Gomez was reminding us that beauty is more than skin deep. In the 2008 book Twist, she shares her take on loving yourself as you are.
"Whenever you have a goal, whether you want to be a doctor or a singer, people will find a way to bring you down. I always tell people that if you have something you're really passionate about, don't let anyone tell you that you can't do it."
Believe it or not, Gomez has shouldered her fair share of rejection. In 2011, the star revealed that she was turned down by the Wizards of Waverly Place casting director, before going on to land the show's lead role. Clearly, rejection didn't bring Gomez down, and she doesn't want it to bring you down, either.
"Girl power is almost more powerful and more special than anything we are competing for."
In a YouTube video for Seventeen about girl power, Gomez talks about the competition girls face with fashion, boys, and more boys. Take it from her, girl power is definitely more important than a boy or even a pair of shoes.
"People are going to bring you down because of your drive, but, ultimately, it makes you a stronger person to turn your cheek and go the other way."
In such a critical industry, Gomez has had to grow a thick skin. If anyone knows how to deal with haters, it's her, as she shares on Twitter.
"I promise you that each and every one of you is made to be who you are. That is what's so attractive and beautiful. Please don't forget that, even when it gets hard."
In between songs during her Stars Dance tour, Gomez stopped to tell the audience that she's told every day that she's not sexy or cool enough (clearly a lie). She wanted her fans to know that class, confidence, and loving yourself are what make you beautiful, not sex appeal.
"I listened to opinions of people, and I tried to change who I am because I thought others would accept me for it. And I realized I don't know how to be anything but myself."
Being yourself can be hard, but as Gomez preaches, pretending to be someone you're not can be even harder. That's why the singer told the thousands of teens who attended WE Day 2014 to own their deep-down selves. In other words, you do you.
"You are who you surround yourself with. I know that's such a cliché quote, but it's true."
Gomez knows the true importance of choosing your squad wisely. In an interview with E! News, she reminds us that at the end of the day, real friendships are what matter most—cliché or not.
"If I had let all of the negative stuff affect me, I don't think I would be satisfied with the person I am now. That's what I tell my fans: If you're miserable with everything going on in school, that is so not going to matter the moment you leave."
Gomez inspired readers in her 2012 profile for Glamour, by basically telling us to kiss all the haters bye because they clearly don't matter.
"I definitely remind myself that I'm in control. I feel like ultimately if I sit down and I think about a decision I need to make, it's really within myself. I make the decision. Everything goes through me."
In preparation for the release of her latest album Revival, Gomez told the New York Times that her days of Disney tween stardom are officially over—and now Selena takes orders from Selena.
"Kill 'em with kindness"
In her most recent hit "Kill Em with Kindness," Gomez tells us that sometimes fighting fire with fire doesn't always work, and that killing with kindness is much more appropriate. Bye haters.