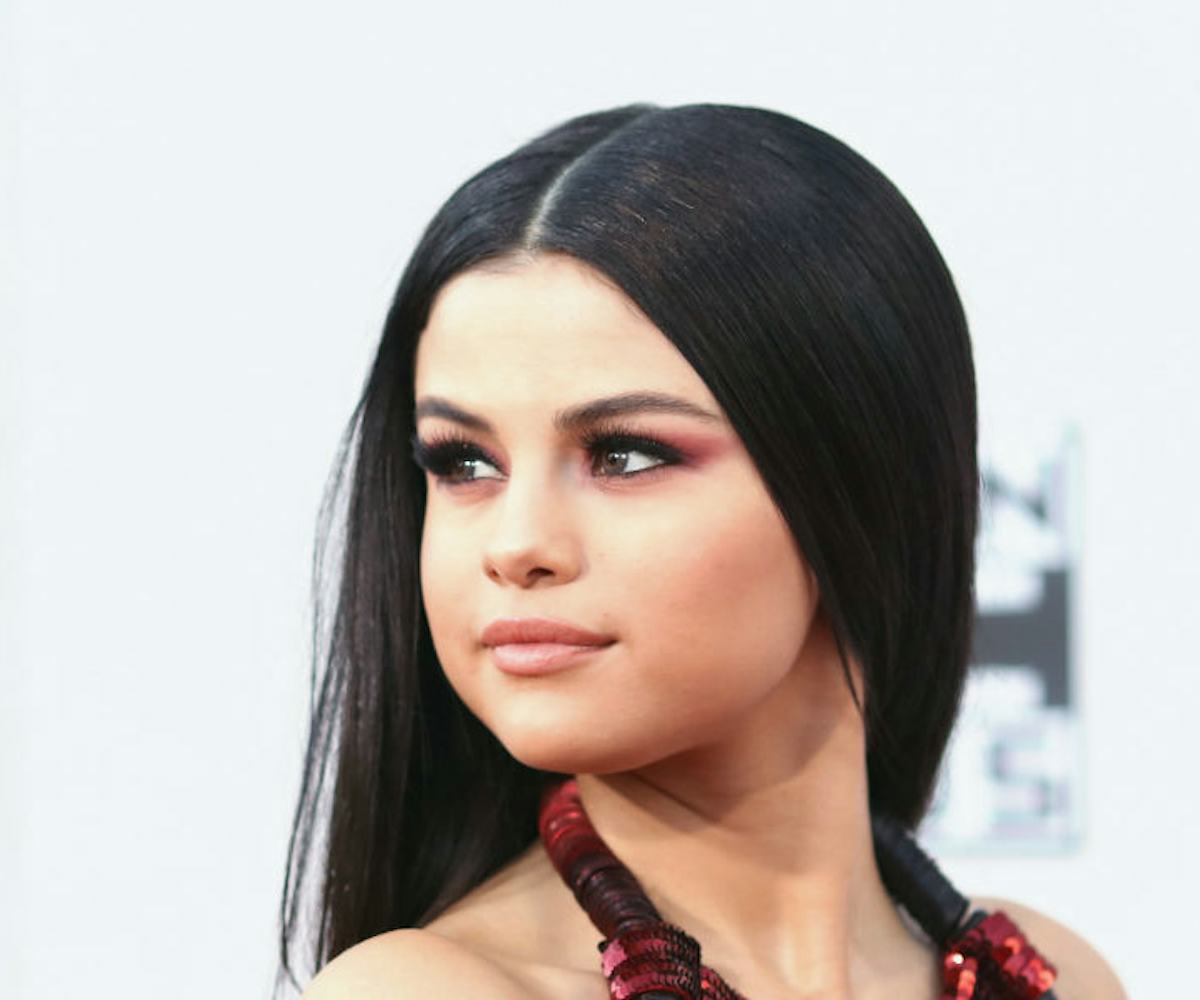 Photo by Mark Davis/Getty Images.
After Calling Out 'Billboard,' Selena Gomez Made Her Instagram Private
"Never will I let another human guess my words ever again"
Selena Gomez may have been named Billboard's Woman of the Year, but she's not too happy about the publication's "hurtful" feature story on her. The actress-singer-most followed person on Instagram recently took to the photo social media platform to express that the article misinterpreted and "guessed" her words. After posting about it on her Instagram story, she made her account private, meaning that she (or probably her assistant) has to approve all of her new followers.
The cause for commotion was found in the first paragraph of the Billboard article, which she took a screenshot of and uploaded. The full text of the screenshot reads, "There's a five-foot teddy bear sprawled across the kitchen floor in Selena Gomez's North Hollywood home. 'I know, I know,' says Gomez, rolling her eyes, acknowledging that the stuffed animal doesn't quite blend with the trio of armchairs nestled in the inviting, marble-accented nook. 'It was a gift, and at first I thought, 'This is so ridiculous, I can't wait until I give it away to another person.' But Gomez, 25, hasn't let go of it — yet." 
Apparently, this struck a nerve with Gomez, as she wrote a heated and cryptic response to the quote on top of the photo. "Never will I let another human guess my words ever again. Or invite them in my home," she says. "That is so hurtful. The most 'ridiculous' part of that is no one knowing my heart when I say things."
Photo courtesy of Just Jared
The key word in question seems to be "ridiculous," which, as some fans suggested, hints that the problem with the story was that the writer guessed she wanted to give her teddy bear away, which might not be the case. We won't be making guesses ourselves. There's no telling whether or not Instagram's leading star will make her account public once again, but we're sure her 130 million followers will continue to let us in on her happenings.