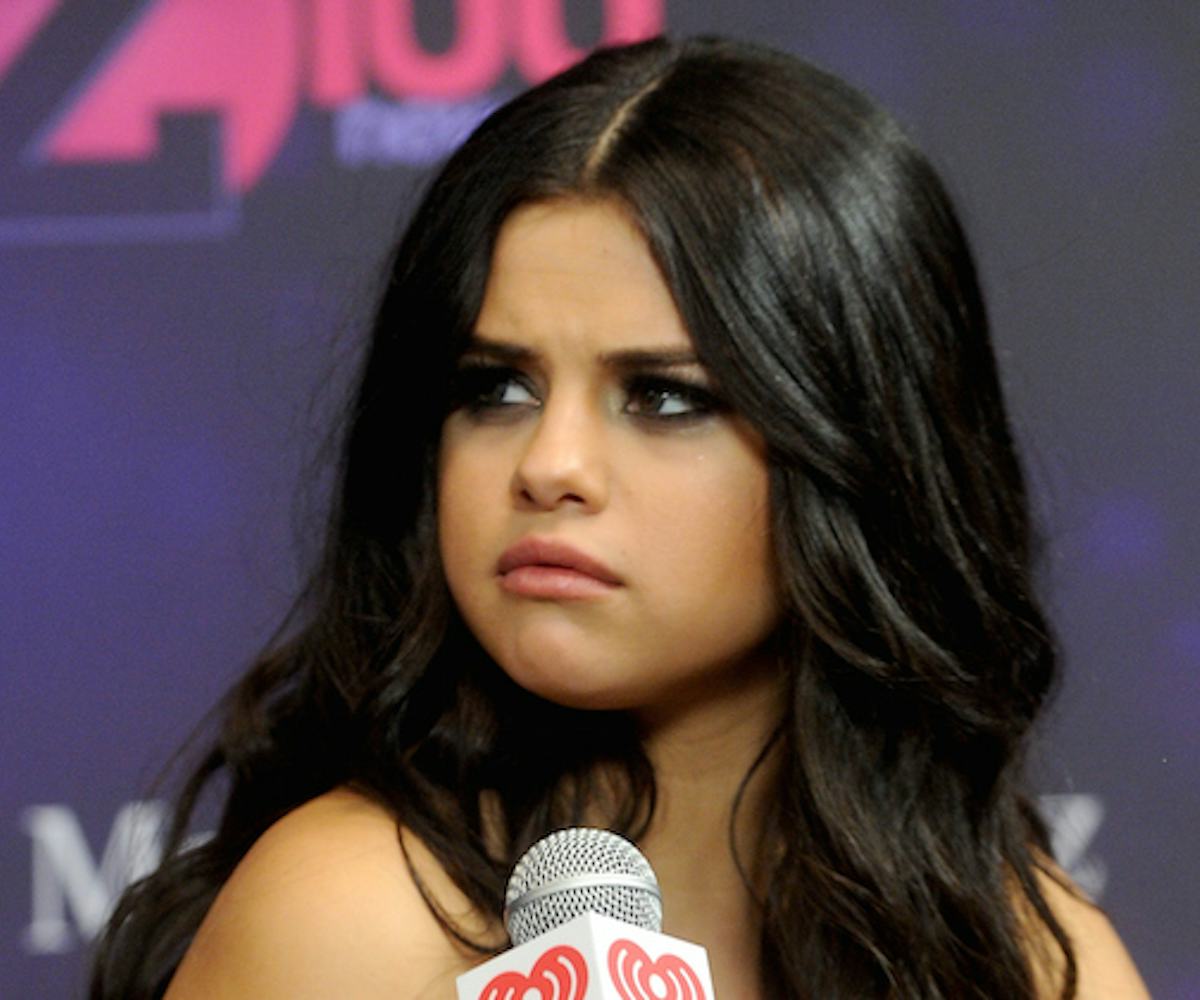 Photo via Brad Barket/Getty Images Entertainment
Selena Gomez is "Beyond Done" with Justin Bieber
doner than done, and she means done
At the exact same moment Justin Bieber was roasting in the tropics with maybe yes/maybe no lady friend Hailey Baldwin, Rolling Stone editors were polishing off an interview with the Canadian singer's almost equally famous ex, Selena Gomez. While Gomez doesn't talk much about Bieber or her general personal life in the short piece, she does have one fat, juicy statement on their much-gabbed about relationship to share.
The interview asked Gomez about her feelings having seen—as we all saw—Bieber singing to her before the American Music Awards in November. Gomez responded, "Well, I am sorry, first of all. And honestly, what I would love to be printed is that I am so beyond done with talking about that, and him." Well, Selena, it was definitely printed and everyone one hundred percent sees it.
Yes, it sounds a tad harsh, but, damn, is this also fair. As you may have noticed, Bieber is still posting Instagram shots of the two together and sending other not-so-coded messages to Gomez through social media and the press. It's had the effect of keeping their relationship a present topic of conversation despite the fact that she's maintained it is very much a thing of the past. Must get annoying after a while, right?
When pressed about Bieber's AMA gesture and whether it made it "harder" to be there, Gomez added, "Not at all. I don't alter my life because of what people are going to talk about. If I go and have a great time, I live my life and nothing is going to dictate how I feel unless I let it." Pretty emphatic stuff, there.
Currently, the rumor mill has Gomez linked with Niall Horan, though she's denied that. See if you can decode any references to him in the full Rolling Stone interview here. We couldn't find anything except a rising musician (and budding actor) who kind of doesn't want to deal with all this any more.