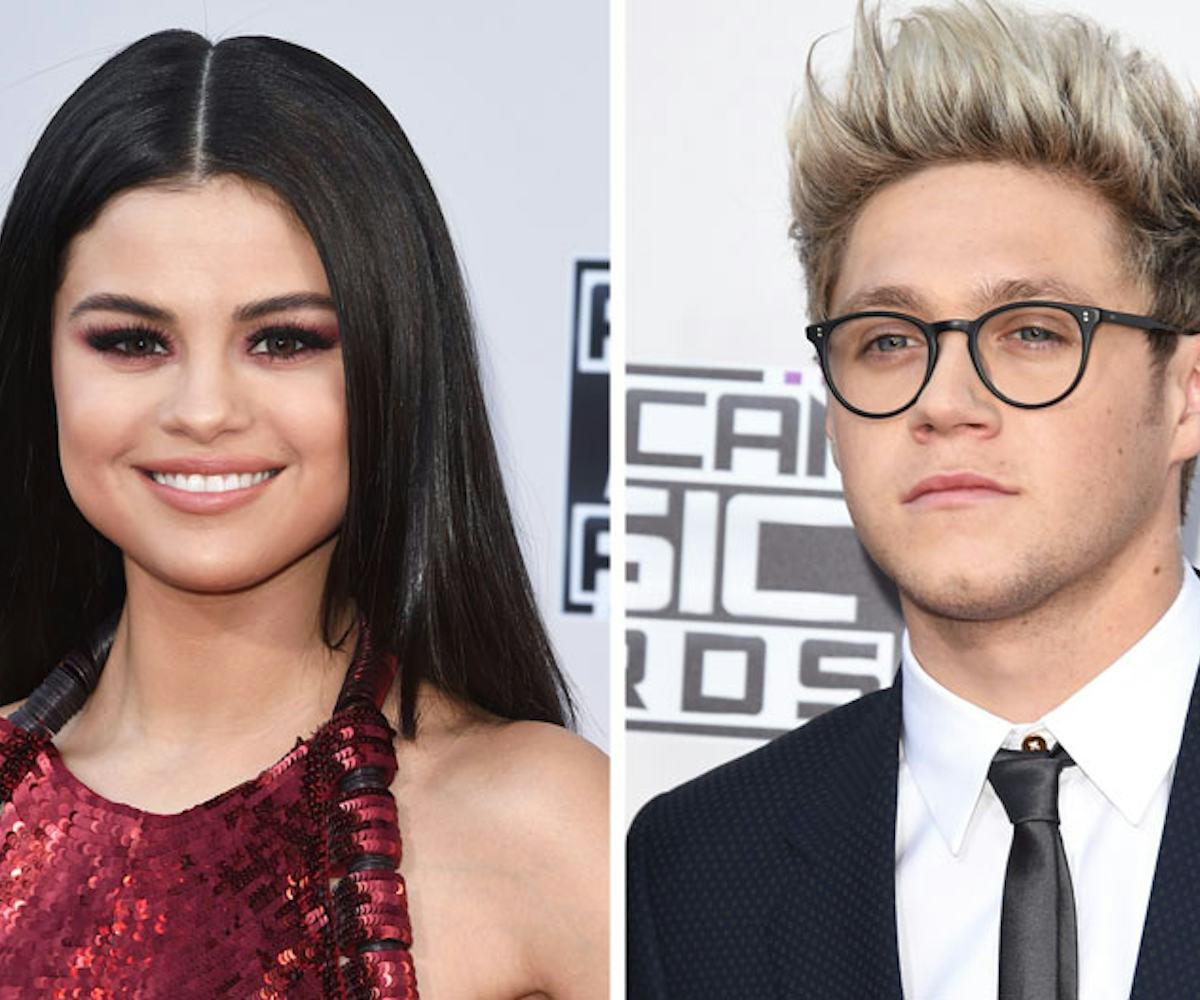 Photos: Jason Merritt/Getty Images.
Selena Gomez And Niall Horan Are Going Out Together
Today in two-famous-people-go-out-to-eat-at-a-fancy-restaurant news: Selena Gomez and Niall Horan. They went to Nobu and some iPhone wielding customer took a photo of them. Before you start thinking these two were out on a date, know that they were seated at a large table, with a large group of friends. Therefore, they are friends who go out to eat together.
Selena Gomez has said, too, that she's "definitely single." (Though Justin and Selena shippers are hoping their recent, song-filled dinner means Jenela is back on.) What does it matter, though? I'm sure they had a lovely time together and talked about lovely things, and went home feeling pretty good about their time spent. Nobu is known for its innovative fusion cuisine and attracts an eclectic crowd. Thankfully, Nobuyuki "Nobu" Matsuhisa, the chef behind it all, has written a few cook books; so you, too, can eat like Selena Gomez and Niall Horan. Cheers to that!