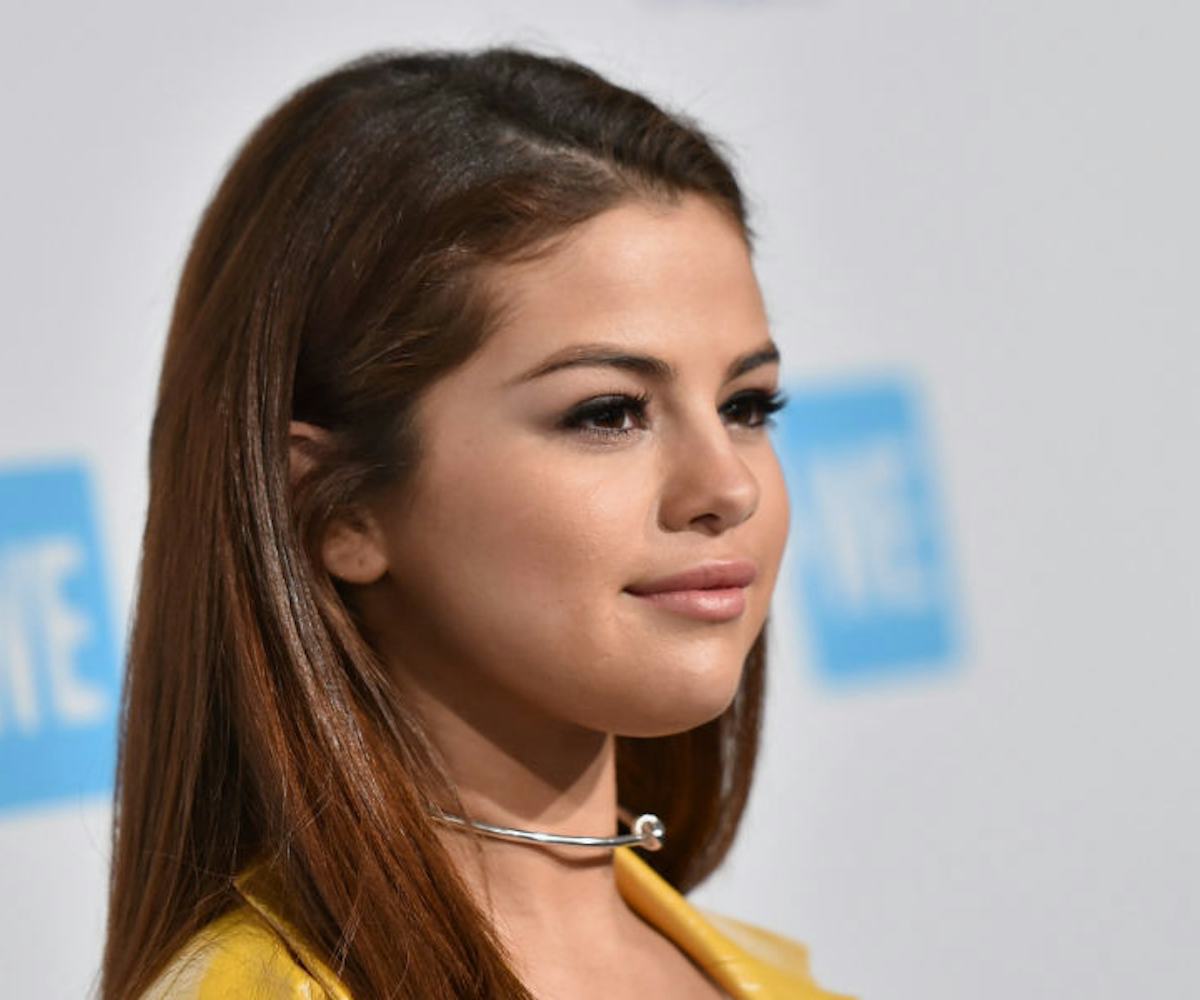 Photo by Mike Windle/Getty Images for WE Day.
Selena Gomez Receives Backlash For Using A Controversial Hashtag
After saying hashtags don't save lives in light of the Black Lives Matter movement
Following this weekend's March For Our Lives demonstration, Selena Gomez took to Instagram to share some thoughts on gun violence.
"I don't want this to just be an Instagram post anymore. PLEASE. ENOUGH. These people, families and CHILDREN have suffered enough," she captioned a photo showing herself and another attendant at the demonstration. "Today we march for our lives. I'm going to continue to trust god with the future and also play my part in bringing change." And while that part of the post is well and good, it's the hashtag, "#notjustahashtag," she used that many people took issue with.
Back in 2016, Gomez tweeted the following in defense of Taylor Swift during her drama with Kimye: "There are more important things to talk about… Why can't people use their voice for something that fucking matters?" When someone on Twitter responded, asking why neither she nor Swift said anything concerning Black Lives Matter or police brutality (two "more important things" at the time), the singer responded in a since-deleted tweet, "Oh lol so that means if I hashtag something I save lives? NO—I could give two fucks about 'sides.' You don't know what I do."
Recalling this, many people flooded Twitter with their frustrations.
Some called Gomez a hypocrite.
Others are criticizing her for reducing Black Lives Matter to a hashtag.
While others are accusing her of only speaking up for certain groups of people
During a time when many believe black people are being left out of the conversation regarding gun reform—even though black communities are the ones most affected by gun violence—these comments are troubling.
Gomez has turned off the comments for her series of March For Our Lives Instagram posts. She has yet to respond to the backlash.