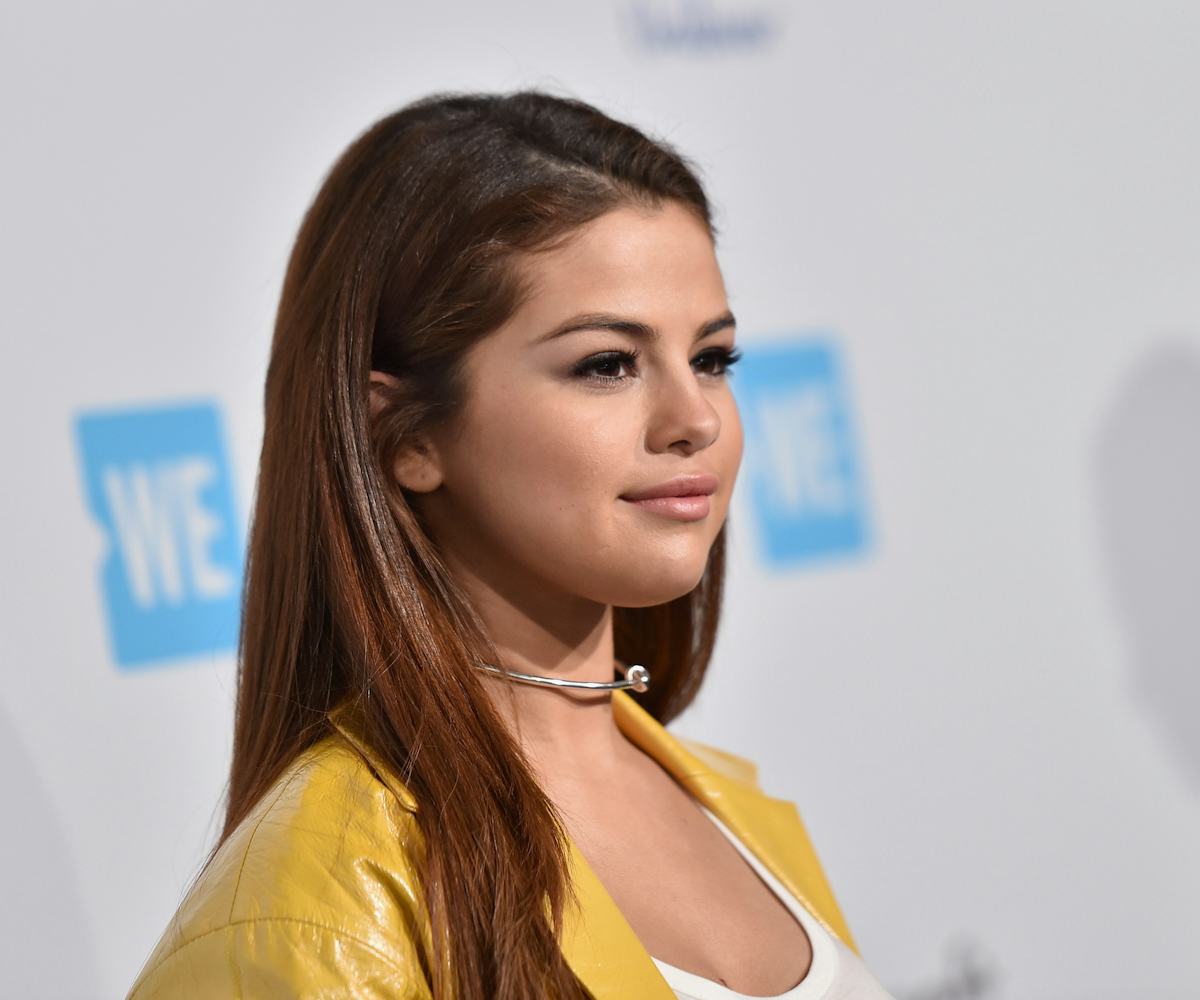 Photo by Mike Windle/Getty images.
Selena Gomez FINALLY Explains Why She Went To Rehab
"My past seems to be way more fascinating for people than my future"
GQ just published the most revealing interview of Selena Gomez's career, where she finally addresses the rehab stint that spawned a thousand headlines. When the singer announced that she had checked into a facility back in January 2014, some observers were quick to assume that she was being treated for some form of substance abuse. Gomez was forced to clarify that in fact she had been diagnosed with Lupus, and her rehab stint was a way for her to get better. 
In the interview, Gomez addresses how frustrating life as a celebrity can be, especially when she's forced to explain private matters to total strangers. "I went to two different locations for those treatments. It's really frustrating, because I'm 100 percent allowed to have that, but I think people just want to have some sort of…" she said, before adding, "I understand what you're asking but I'm just saying, I don't think it really matters. My past seems to be way more fascinating for people than my future, which bums me out. I don't ever really like to sit and dwell on what that experience was. Was it fun? No. Is it fun to have it? No."
It's easy to suggest that celebrities have little right to complain about the invasions of privacy that define their life, something Gomez acknowledges in the interview. But, she also wants everyone to know how difficult life is for young celebrities.
"Every single kid who was brought up like this is an easy target. It's disgusting, because it's interesting to grown adults that these kids go through weird things because they're figuring out, 'Do I like this? Do I love this? Maybe I love this person. Oh, I'm exposed to this, people are reporting my every move and this and that because of Instagram and Twitter and you can find out everything,'" Gomez explained.
"I just have to be patient and make great things with quality, from producing to singing to acting," she added. "And one by one, I will be able to change the dialogue and people won't care about everything that's happened to me."
Check out the rest of Gomez's intimate GQ interview here.