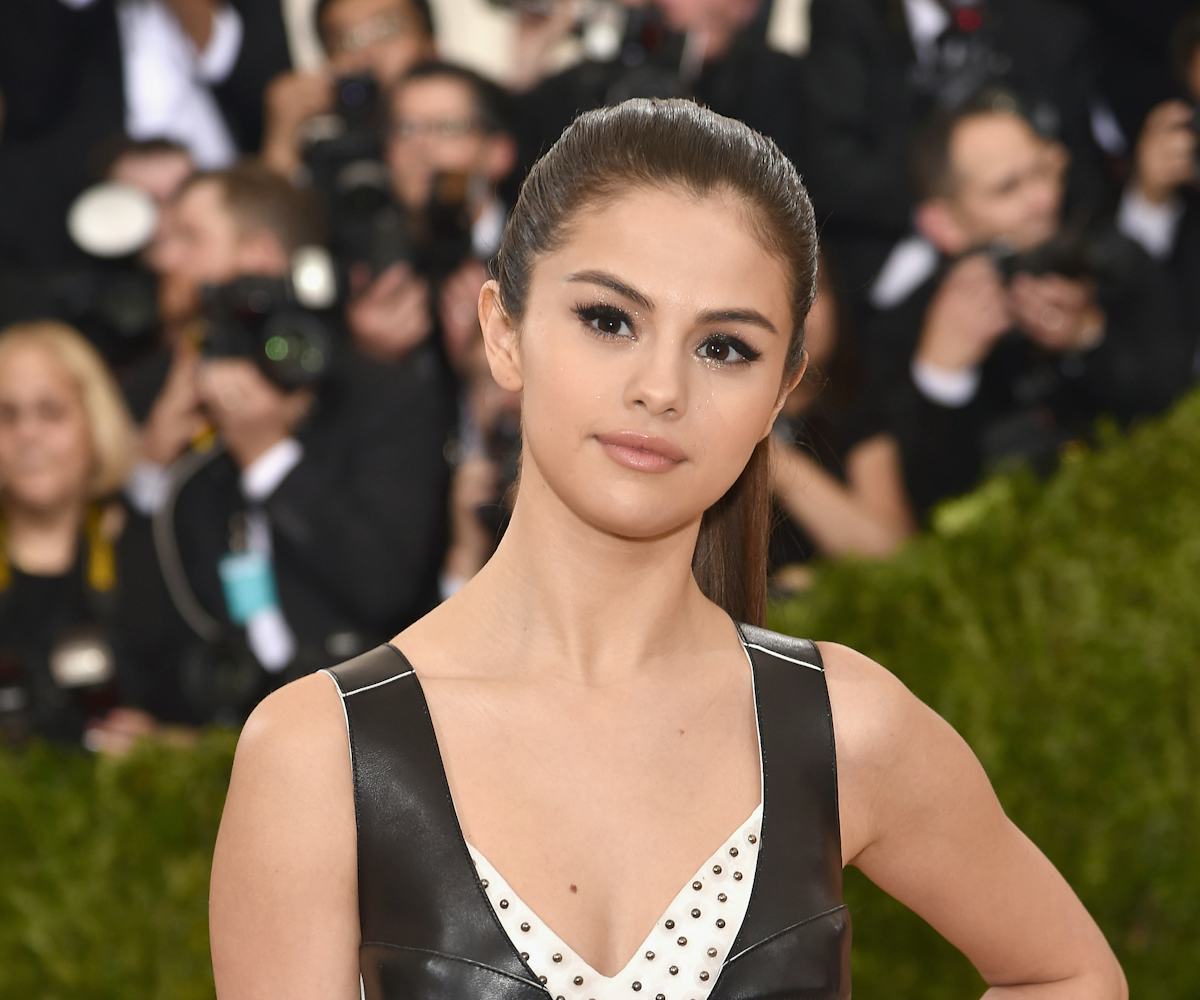 Photo by Dimitrios Kambouris/Getty Images
Selena Gomez Is Paying Homage To Her Namesake In A Big Way
And supporting a great cause too
These days, when you hear the name Selena, a certain former Wizard of Waverly Place and current chart-topping pop star probably comes to mind. However, many still attribute the name to the late Tejano music icon Selena Quintanilla. The influential singer's unexpected, tragic death in 1995 shook the music industry and her dedicated fans, prompting millions into mourning. In an effort to contribute to Quintanilla's long-standing legacy, Gomez designed two shirts in her Revival tour merchandise to honor her namesake.
In a recent interview with Sacramento's NOW 100.5, Gomez opened up about her connection to the renowned performer. "My dad and mom were huge fans," she said. "My name was going to be Priscilla, but my cousin actually took the name when she was born six months before me. They actually loved [Selena's] music, so they just named me after her."
Gomez also opened up about how she has tried to foster a better understanding of Quintanilla into her adulthood. The "Hands To Myself" singer not only visited Quintanilla's grave and home, but also got the opportunity to develop a relationship with the artist's family. "When I started working, I remember I got to meet her family and I just got super emotional cause it's so crazy to see how far everything... I don't know, like where she'd be right now. It's nuts," she said. 
In addition to paying tribute to her namesake, Gomez is also using her upcoming tour to raise money for a cause near to her heart. Back in 2013, Gomez was forced to cancel her Stars Dance tour in 2013 to secretly undergo chemotherapy for lupus. Thus, she has made it so that proceeds from each ticket sold will be donated to the Alliance for Lupus Research, an organization committed to better treatment, prevention, and curing of lupus. 
It's amazing how Gomez is using her celebrity platform to not only raise awareness but also honor the woman who paved the path before her. Both of the shirts are available to purchase on SelenaGomez.com.