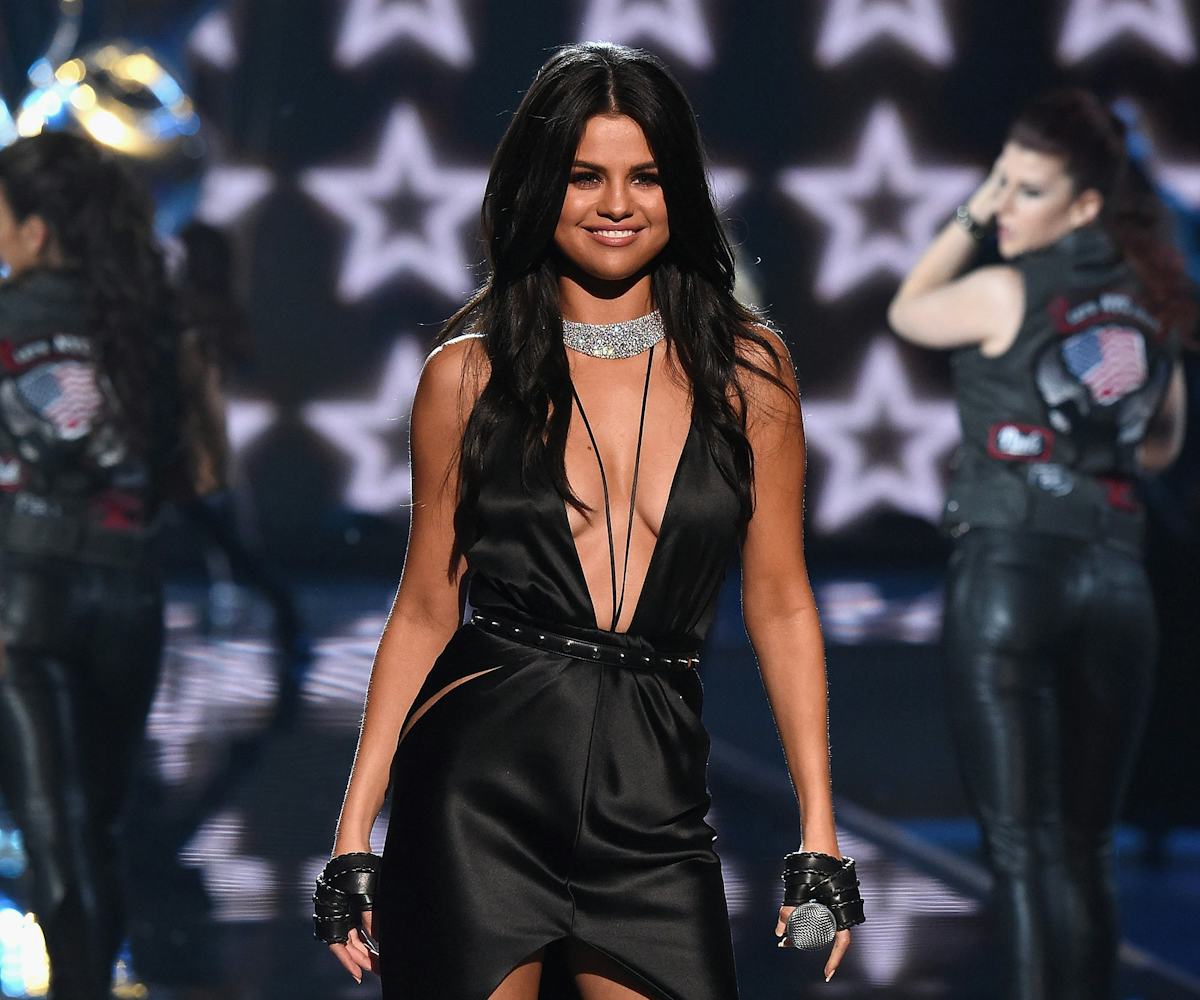 Photo by Dimitrios Kambouris/Getty Images
Selena Gomez Unleashed Her Sassy Side At The Victoria's Secret Fashion Show
shout outs to all the haters
Last night at the Victoria's Secret Fashion Show, Selena Gomez had a message for everyone that was watching—especially her haters. While the program aired on CBS, the singer constantly posted on Instagram throughout. She started the night off by shouting out all the body-shamers with a photo of her eating McDonald's, captioned "Wait, on the low though... This was backstage. Why do you think I covered my stomach during the show??" From there, she directly clapped back at a rude comment about her singing abilities. (Insert the eyes emoji!) At some point, she and Gigi Hadid slapped each other's butts—obviously, it's a cool, secret handshake that we want to start doing with all of our gal pals. 
Later on, a fan account posted a photo of Gomez strutting down the runway with the caption, "When he breaks up with you and you're hotter," and she went ahead and liked it. Apparently, a random user was having difficulty choosing between Purpose and Made In The A.M., so Gomez decided to eagerly chime in and picked One Direction's album. We're assuming that's her subtle way of saying that she's with Niall Horan right now. (Sorry, Bieber. Guess "the feeling" is not mutual and you will have to "love yourself" right now.) 
What does it all mean? Clearly, Gomez is not here to look "good for you," and she's through with being treated like trash. Silence no more! Take a look at some of the fiery posts, below.