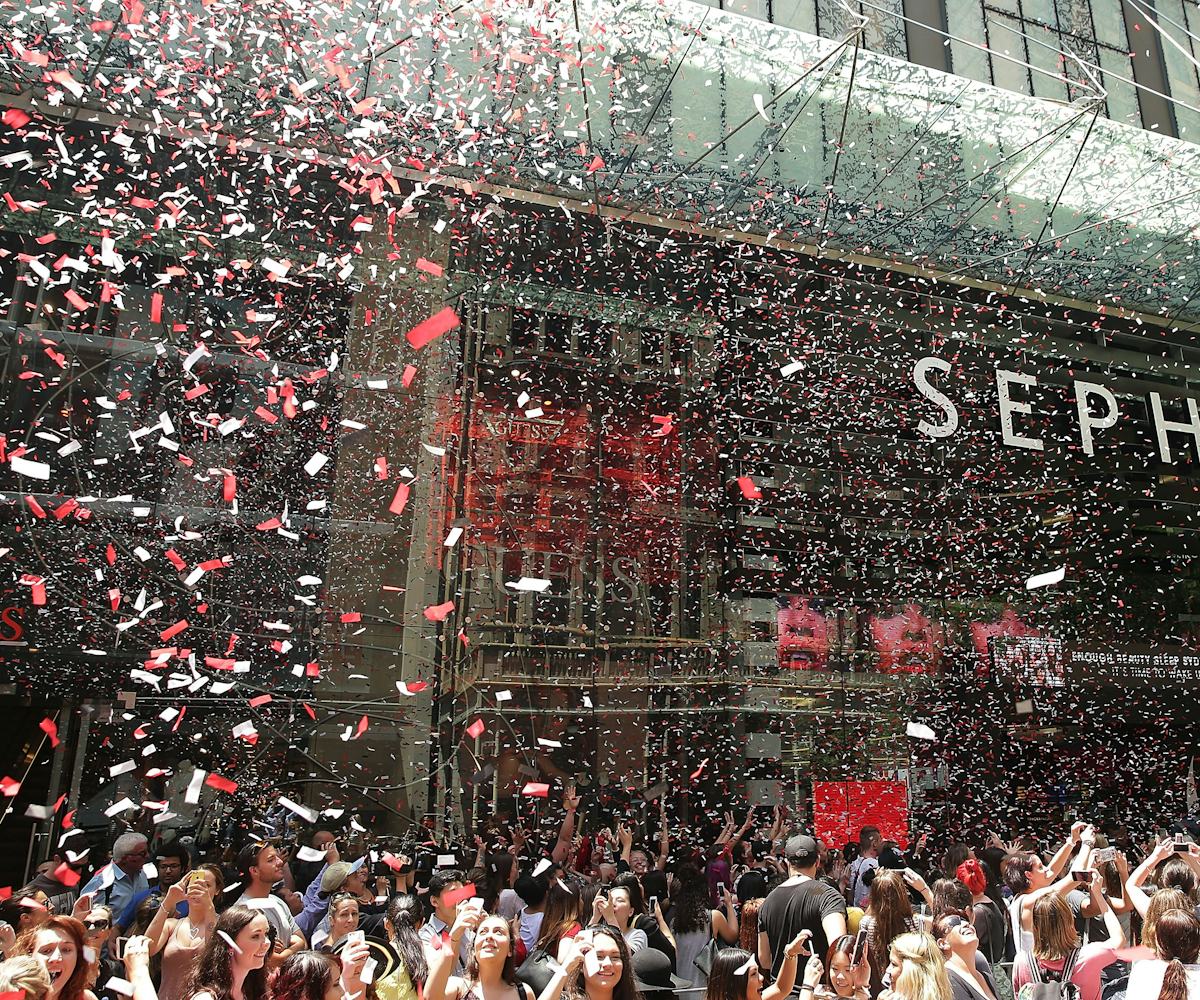 Photo by Mark Metcalfe/Getty Images
Sephora Will Offer Free Makeup Lessons To People Battling Cancer
To be called "Brave Beauty in the Face of Cancer"
Here's just another reason to love Sephora: The beauty retailer is now offering free beauty classes to people who have cancer.
If you're going through chemo, it's pretty common for hair loss to occur, but that can also result in other issues, like not having eyebrows anymore. So, Sephora's new offering "Brave Beauty in the Face of Cancer"—a part of its Classes for Confidence curriculum—is an amazing idea for men and women enduring chemo who want to get beauty tips while in the company of others going through the same issues.
The Classes for Confidence series are courses Sephora created to help people going through life changes. "Brave Beauty in the Face of Cancer" will begin on Sunday, April 9, in participating stores, and are shaped in part by Sephora employees who are battling cancer. According to Corrie Conrad, senior director of social impact and sustainability for Sephora, the goal of the class is "to create a safe place for participants to learn and play with beauty, ask questions, and connect with others going through a similar situation." For those participating, the 90-minute course includes brow tips, skin care regimens, and a step-by-step for ultimate eye definition. Sephora employees who are cancer survivors will also have the option of wearing a pin with a heart logo so customers know they can talk to them about cancer-related makeup and beauty questions.
Sephora employee Emily says in the video below, "When I heard that these classes could be a possibility with Sephora, it hit me—maybe this is why I'm here and this is the reason why I survived." Emily's statement is then supported by class member Amy who adds, "By having some confidence with things I can do with makeup, it'll help me get out and be with people I need to be with."
So heartwarming!
Learn more about Sephora's Classes for Confidence series here.