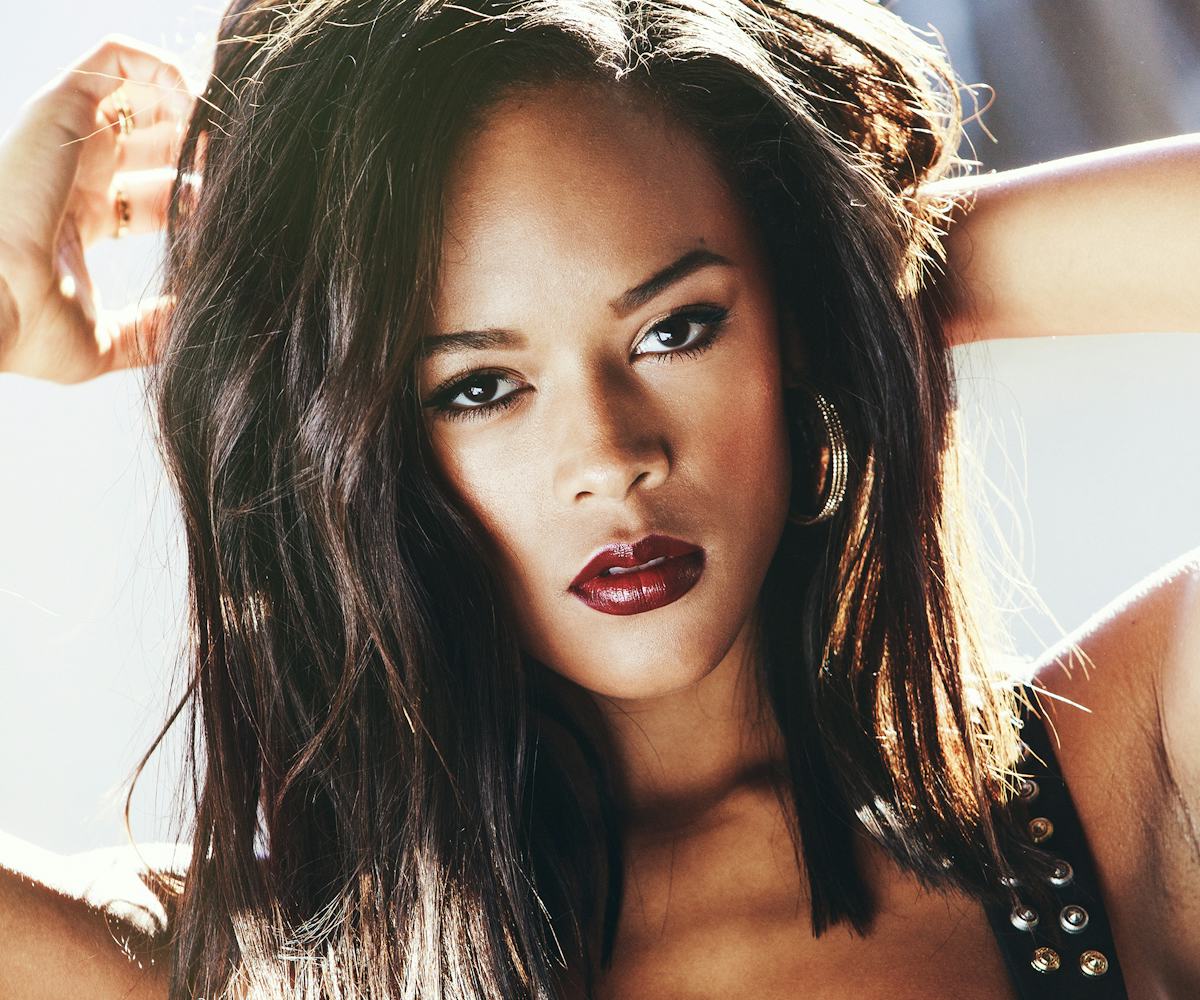 Photographed by Bryan Sheffield. Dress by Fausto Puglisi, ring on right pointer finger by Melinda Maria, all other rings by Adornmonde.
Serayah Is Building An Empire Of Her Own
this triple threat has got big plans
The following feature appears in the March 2016 issue of NYLON.
Serayah doesn't just want to be a star. She wants to be a whole constellation. And the thing is, you've probably only seen a fraction of what the triple threat—actress, dancer, and singer—can do. The 20-year-old, who plays bisexual pop star Tiana on Fox's juicy hip-hop drama Empire, has been dreaming of performing since she was nine. The former model recently dropped her last name, McNeill, professionally and is now a one-name wonder like Beyoncé and Rihanna (two artists whom she loves). She has big plans ahead, too: Serayah's preparing to release a mixtape of pop-R&B later this year, and hopes to land her first feature film role.
But first, Serayah's still celebrating being upgraded from a recurring character to a regular on Lee Daniels' addictive prime-time soap, and she's collecting loads of fans along the way. "I think everyone is attracted to the ghetto-glamorous lifestyle," says Serayah about Empire's appeal. "Fans tell me they love how Tiana dances and sings, her attitude, and how she is relentless in getting what she wants." 
Click through the gallery to read the rest of the feature.